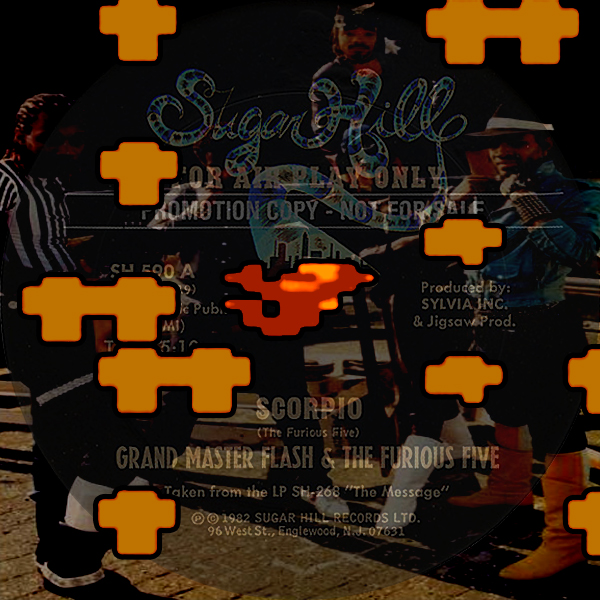 I was chilling with my cousin in Puerto Rico, and he goes Check this out... It's a 12" of Scorpio by Grandmaster Flash & The Furious Five, but this copy had a different vocal version on the flip! Kid Creole, Cowboy and Melle Mel were trading verses over that acidic electro rhythm, filling in the blanks between the robotic Scorpio voices. Their raps sounded something like Message II Survival, verses moonwalking over the track's uptempo machine funk grooves. Believe me, it sounded phenomenal...
Then, I start to panic! Where did this come from? How can I get a hold of it?! I only have the promo at home, which has the same Long Version on both sides! No rap, just android vocals. What if I never get to hear it again?! You gotta rip this for me, man! He throws a cassette in the deck and starts to dub it to tape (the dream seemed to take place circa 1998). Right on, I'm gonna be set! This jam is Terminal Vibration! I'm gonna throw this in a mix when I get back to the Heights, man!
And then I woke up...