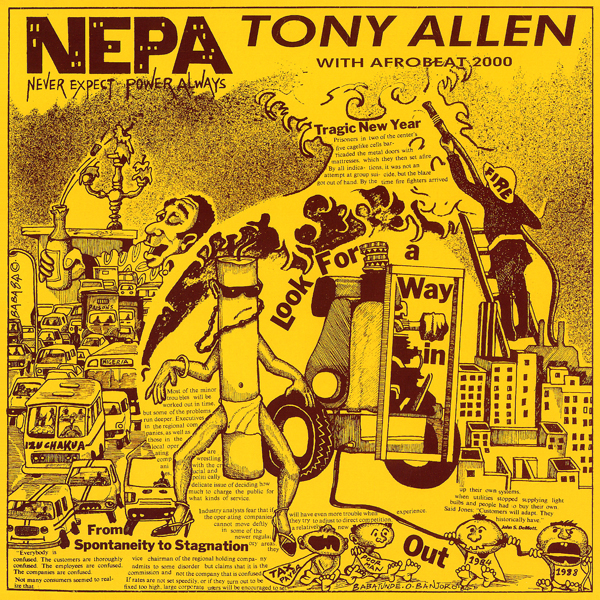 In the course of writing last week's tribute to Tony Allen, I was purposefully brief when discussing this record because I knew I'd have to return to it for a full-length feature in its own right. After all, it comes in at a cool #163 in The Parallax 200, just ahead of the Talking Heads' Remain In Light. In retrospect, I think I may have been underrating it. This is Fourth World music distilled to its purest form, a striking collision of technology and the traditional, in which ancient vibes are beamed across the intersecting neon vectors of the grid and made to dance to the pulsing rhythms of electricity.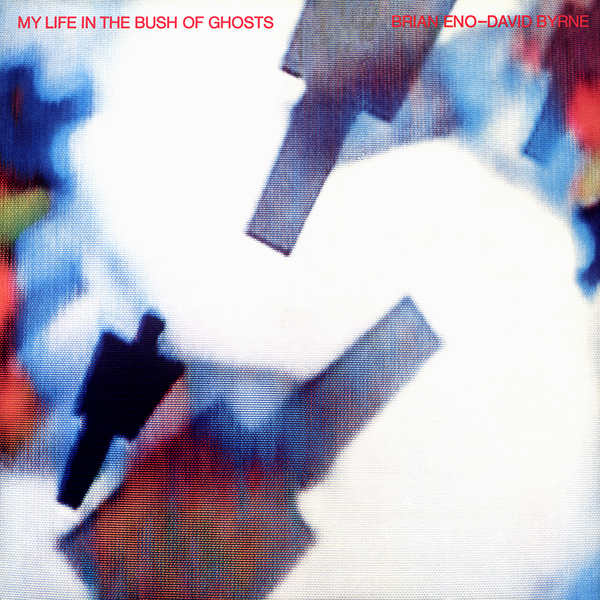 N.E.P.A exists in that same hazy continuum where My Life In The Bush Of Ghosts, Remain In Light, Juju Music, and Computerised Dub all dwell. That is to say records poised at the cutting edge of machine music innovation even as they manage to connect with a deep sense of roots and culture (both real and imagined) stretching far into the distant past, where ancient shadows are brought to life again in the ever-changing present and wired up to the national grid, transmitting their signal across the globe via satellites in low orbit. Like William Gibson's loa, they're future primitive: the ghost in the machine.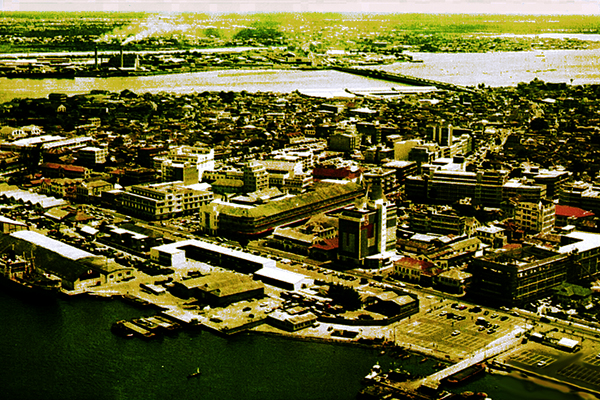 In the case of N.E.P.A, the subject of the national grid is particularly apropos considering electricity was foremost on Tony Allen's mind when he wrote it. The lack of power, specifically, electrical and otherwise. In the shadow of the massive brownouts Lagos was forced to endure at the time due to a particularly lethal blend of corruption and incompetence on the part of Nigeria's National Electric Power Authority (aka NEPA), an alternate appellation for their acronym began to take shape: never expect power always.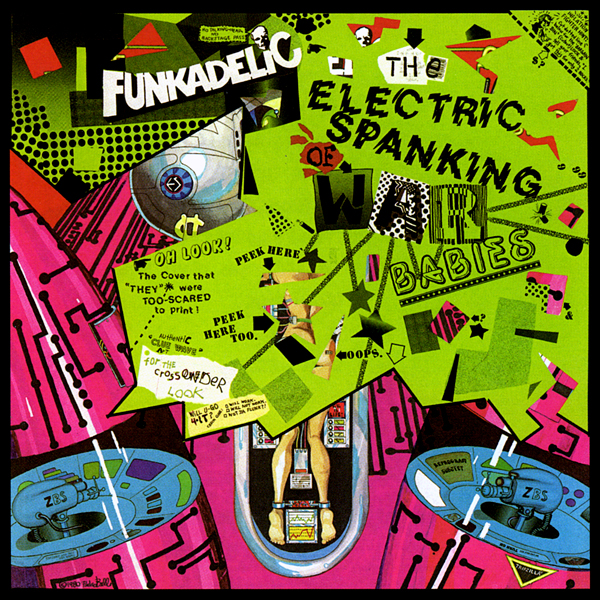 This all-pervasive sense of gridlocked confusion/congestion is perfectly captured in Babatunde Naphtali Banjoki's cover illustration, mirroring Pedro Bell's contemporary sleeve art for Funkadelic records like Cosmic Slop and The Electric Spanking Of War Babies in its brilliant mixture of nightmarish and the absurd (Schoolly D's debut springs to mind as well). You've got to love N.E.P.A's anthropomorphic cigarette lodged front-and-center, brought to life in the chaos and decked out in loincloth, shades, and high heels!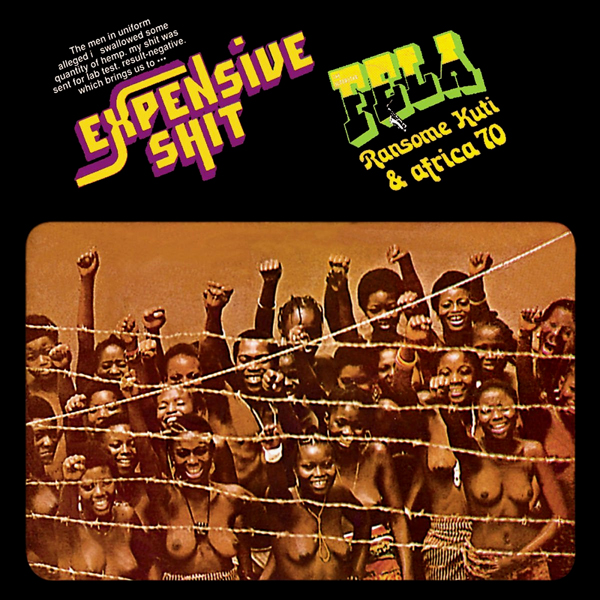 In a sense, one could read the record's central conceit as an echo of Fela Kuti's Water No Get Enemy, caught up in decade's interim for the digital age. Taking the shortage of electrical power as a possible metaphor for a lock of power to the people, its biting satire also serves as an oblique call to arms as much as anything else. Like The Clash's Sandinista!, it plays like a series of pirate radio transmissions emerging some undisclosed location, shrouded in the twilight mist.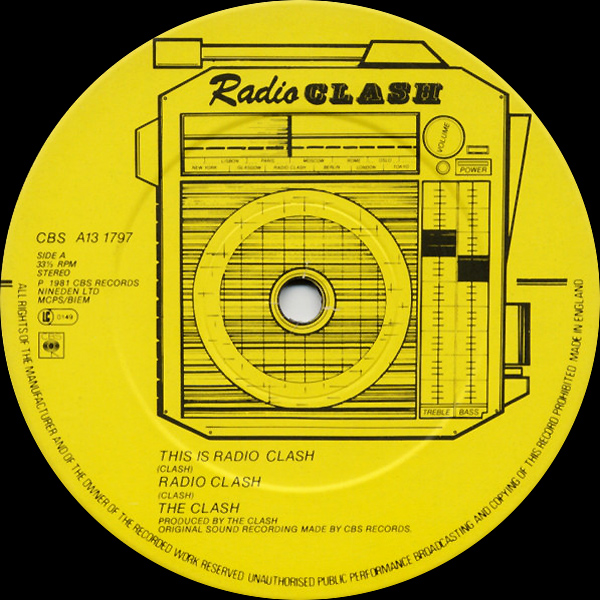 Despite N.E.P.A's status as a full-length album, it also happens to be structured like a contemporary 12" post-disco single, with two tracks — the original version and the spaced-out dub instrumental — paired to a side. There's a definite sense of gradual deconstruction into the realm of dub, mirroring contemporary records like The Clash's This Is Radio Clash, Forrrce's Keep On Dancin', and 400 Blows' Declaration Of Intent with their sequence of increasingly abstract versions stretching across two sides of vinyl, or even Keni Stevens' Night Moves' and Hashim's Primrose Path, where the dub stands end-to-end with the original as a de facto continuation of the groove.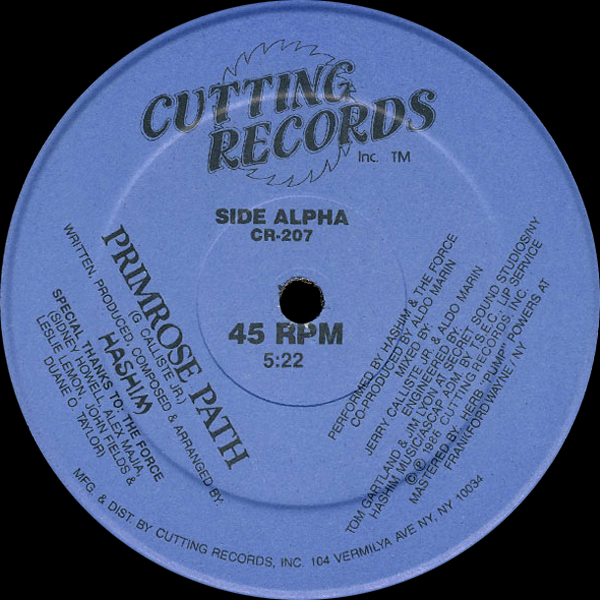 Of course, this particular rogue's gallery of 12"s is no coincidence either. Each and every one of them is very much cut from the same cloth, sonically speaking — yes, this is a bass record — the aural equivalent of a well-timed descent by aircraft into the smog-cloaked thick of the city, sunset skyline at the dawning dusk and the circuitry of the streets activated and in full effect, conduits and corridors filled with people in fluid motion against the still heat of the night. Welcome to N.E.P.A.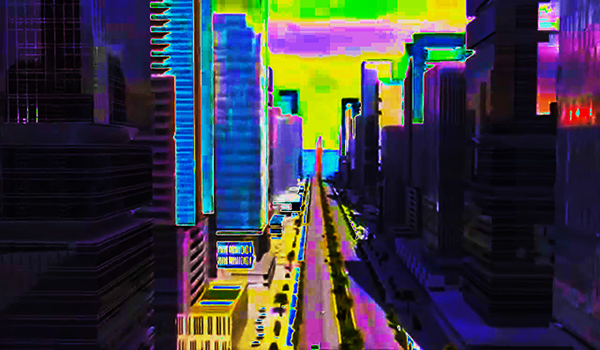 We drop immediately into a bed of locked-groove percussion and nothing else for miles, before Victor Addis' wild-eyed cries pierce the relative calm like a sudden jolt of electro-shock therapy. His cries break into maniacal, knowing laughter as the machines begin to kick themselves into gear, a technoid bassline fading up to thread the needle on one of Tony's trademark shuffling riddims and the title track exclamation: never expect power always. You're in Lagos at sunset, palm trees stock still in the dead calm of the evening. Night is beginning to fall, but it's not getting any cooler.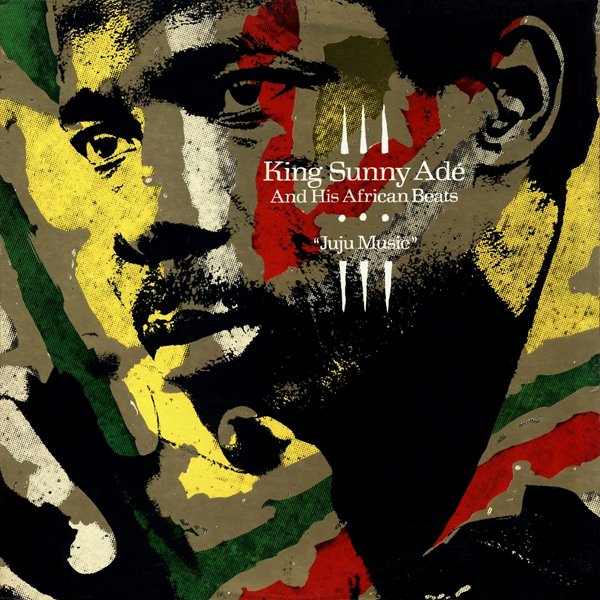 Shades of synth flicker like some hazy mirage caught in the last rays of sunlight reflected off the high rise windows onto streets below, melting into strains of a pulsing trumpet simulation that rises from the center of the groove only to overflow and wash through the dry heat of the evening. Electronic xylophones tap dance up and down the shimmering keyscape as Victor's Yoruba chants weave through the rhythm at wild sweeping angles. Sounding like a not-too-distant cousin of King Sunny Adé's output circa Juju Music — picture the concert scene from O.C. And Stiggs recreated in the electric Moroderized haze of Scarface — Mark Addis' brilliant production exists on the same abstract plane as Martin Meissonnier's four-dimensional soundscapes crafted for Juju Music.

Mark Addis, you ask? Yes, that Mark Addis, of U.K. dub outfit Addis Rockers, which also happened to feature not only this record's vocalist — Victor Addis — but the great Tony Addis. After all, N.E.P.A was recorded at Addis Ababa Studios, the studio Tony Addis setup at the dawn of the 1980s as an outlet for the Rockers and other related excursions into sound.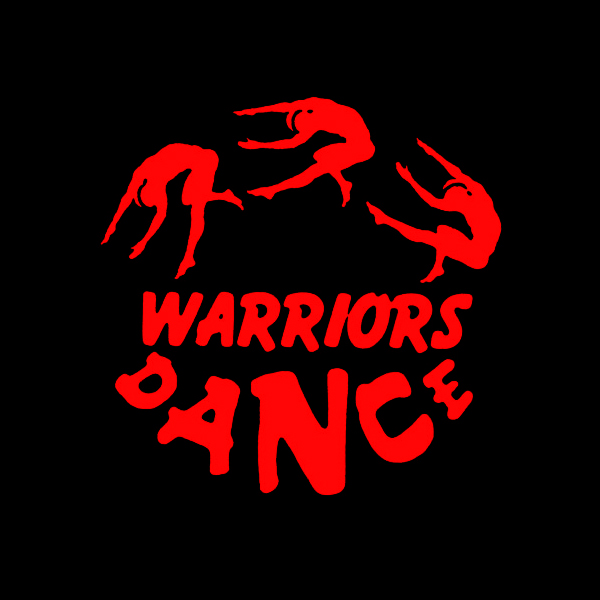 Factor in that Tony Addis would found the Warriors Dance imprint with Kid Batchelor just a few years later (in 1987) and everything begins to fall into place. The label was the precise midpoint between Compass Point and Jumpin' & Pumpin', putting out early U.K. house records by the likes of Bang The Party, No Smoke, and Addis Posse, all of which were spiritual successors to records like N.E.P.A and Chief Inspector, while managing to prefigure the sensibility of The Future Sound Of London's Accelerator and Bandulu's early records.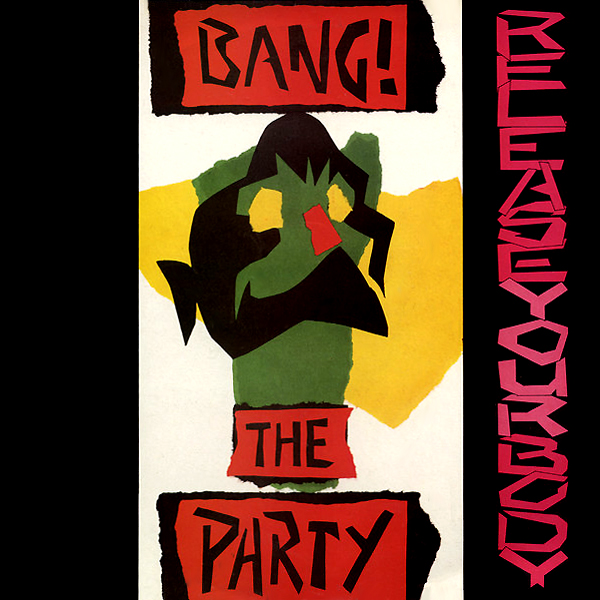 For his part, Mark Addis, also known as "Dubfire" Smith, worked the boards alongside Tony Addis on a brace of Jah Shaka records and much of the early Warriors Dance output before going on to work with everyone from Renegade Soundwave to The Pastels, even engineering a couple tracks on Soul II Soul's Club Classics Vol. One. Perhaps most illuminating of all is Mark Addis' engineering of Bang The Party's Release Your Body, which wound up getting the remix treatment from none other than Derrick May and being issued in the U.S. on his revered Transmat imprint (the home of Detroit techno).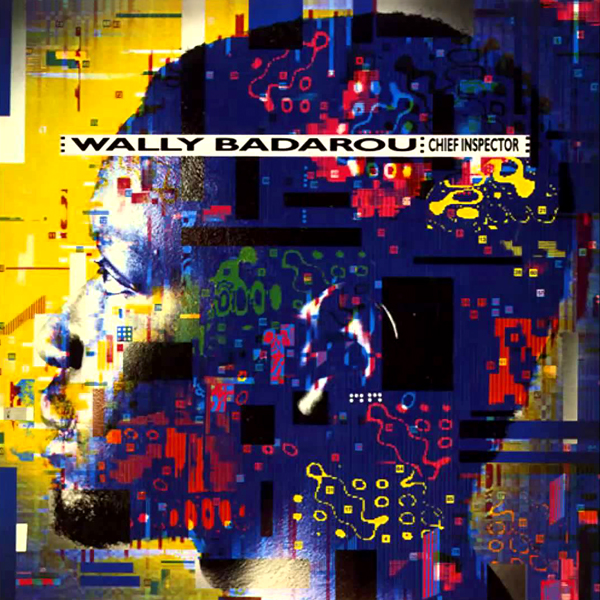 All of which are signposts hinting at this record's deft negotiation of dub and the dancefloor, serving up odyshape proto-techno magic inna Wally Badarou stylee. I'm talking about the way Chief Inspector just one year later seemed to predict the sound of FSOL's Accelerator by working through his own jazz-inflected Compass Point post-disco obsessions.
N.E.P.A's vision of electro-afrobeat is similarly forward-thinking, as if rebuilt from the ground up for the digital age, the sound of radio waves plucked from the ether, then parsed out and scrambled into something approaching the future. If Tony Allen's first four records were about him coming to terms with Fela Kuti's towering legacy, then N.E.P.A is where he transcends him completely: this is a whole new thing right here, no question.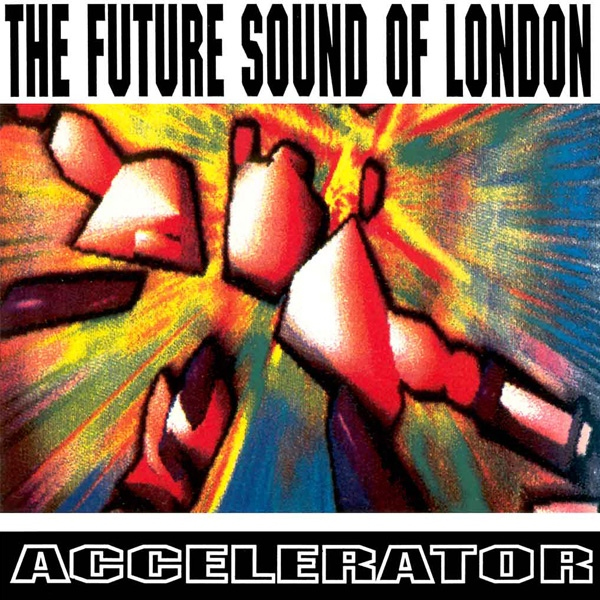 The N.E.P.A Dance Dub starts out far more subdued, just shekere, percussion, and crystal clear atmospherics taking center stage, those long mirage-like synths now backlit in cool blue moonlight... by now there's no question that night's fallen and the only way we're gonna cool this place down is through the rhythm. Xylophones spar back and forth with the robotic bassline, and even the plastic brass gets the spotlight for a solo of its own this time out, weaving in and out of clockwork sequences interlocking in stark relief against the neon sky. Pool party in the desert, bring a friend.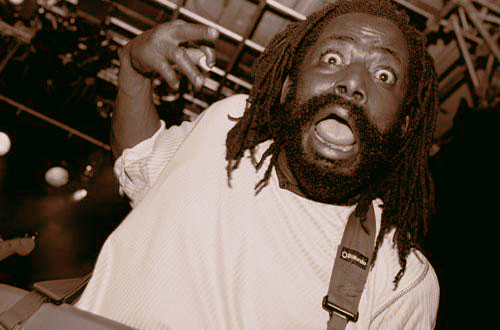 Vocals drenched in echo crash to shore and then recede again onto the horizon, and the song strips down to just a beat and the sound of Oghene Kologbo's guitar plucking out the nagging rhythm. The bustling, tightly-wound mesh of the original tune breaks out into the great wide open spaces, escaping the confines of the city in a freeform blast of dubbed-out, psychedelic wildstyle played out in graceful horizontal motion beneath the sprawling majesty of the desert sky.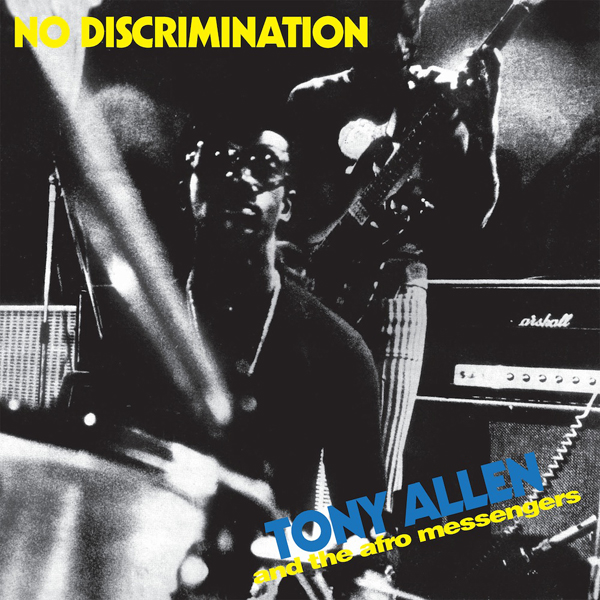 On the flipside, When One Road Close (Another One Go Open) is a whole other story. Right of the bat, you get these quintessentially 1980s bass figures intersecting with the beat at sharply-defined angles, a beat that's far more loose than before, tumbling over itself and flowing down the same stream as Love Is A Natural Thing. Electro boogie synths squiggle all around the group chant refrain — when one door close another one go open — and live horns punch through the mix, while live bass bumps up against its android counterpart before melting back into the organs and an errant sax solo.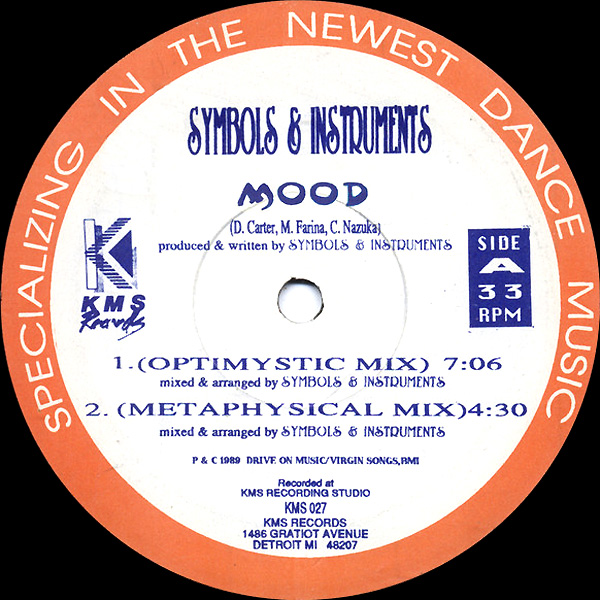 There's definite shades of Michael Jackson's contemporary records (particularly Another Part Of Me) in the track's synth-bass architecture, which also bring to mind the incongruent jagged bass pileups on Symbols & Instruments' underrated proto-ambient house gem Mood. As I was saying, eighties incarnate, and all the better for it. After all, where would Nuggets be without fuzz bass and Farfisas?
The Road Close Dance Dub puts the organ front and center, percussion on standby and the horns punching straight out the gate, and then the bass enters the fray and you've got a groove going on. There's a bit of Grandmaster Flash & The Furious Five's The Message about the track's electronic architecture, its spires of Echoplex and neon computer blue shadows, some Rammellzee vs. K-Rob Beat Bop chrome-on-asphalt in evidence throughout, steam rising from the streets as cars criss-cross the stoplights, the intersection. This is the sound of the twilight, the moonlight, and the bustling crowds moving in criss-cut patterns below. We're well into the evening by now, and there's a cool breeze blowing across the rooftops.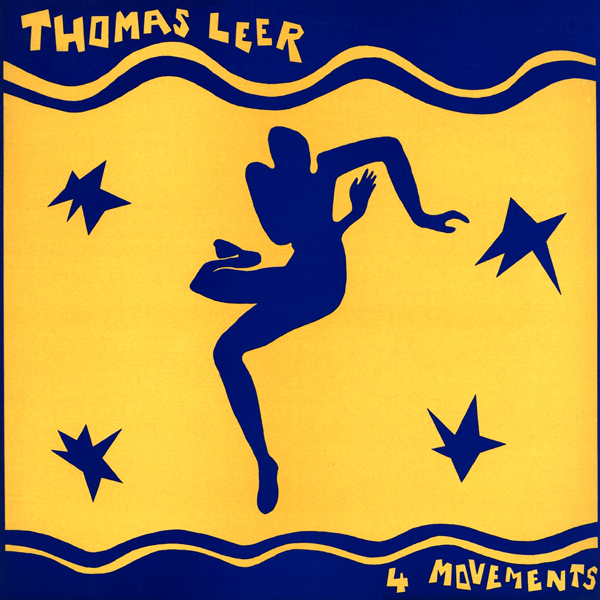 It's all of a piece with trailblazing currents in full force on post-disco dancefloors of the day, from electro in The Bronx and Larry Levan's disco dubs at the Paradise Garage in SoHo to Grace Jones and Gwen Guthrie down in Compass Point and the jet set endeavors of Island/Mango, filtering down to the bedroom electropop experimentation of Thomas Leer's 4 Movements and Eddy Grant's Walking On Sunshine and even films like Romancing The Stone and Jewel Of The Nile. There was something special in the air — a new wave, if you will — that lent itself to people taking chances, mixing and matching to the point where even ex-punks like The Clash were making dub-disco records with Mikey Dread behind the boards.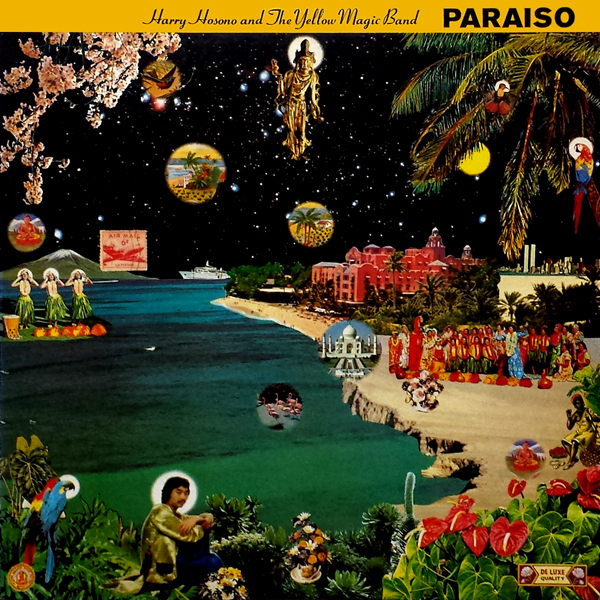 N.E.P.A captures a moment in time when the world was waking to the possibilities opened up by pop music's cross-pollination around the globe — by now expanding beyond the well-traveled trans-Atlantic U.K./U.S. back-and-forth — but before the term world music became codified into a marketing term in its own right. From Harry Hosono And The Yellow Magic Band's Paraiso and Ryuichi Sakamoto's Riot In Lagos in Japan to King Sunny Adé's Juju Music in Nigeria, Cheb Khaled's Hada Raykoum in Algeria, African Roots in Jamaica, and even Peter Gabriel 4 (Security) in the U.K., unlikely connections were being forged all over the place: it's a small world after all (getting bigger than ever before).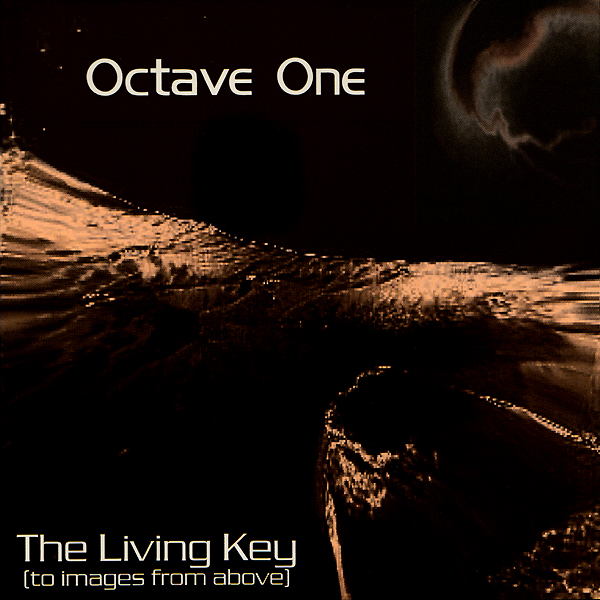 And then there was Tony Allen, holed up in Addis Ababa Studios, cutting a 21st century record in 1984 like it was the most natural thing in the world. In a rich, multi-faceted discography, N.E.P.A stands as a shining peak — and I'd argue it's his finest record of all — a graceful swan dive into the cutting edge and a daring stab at dreaming up the future. Once can even hear the rhythmic abstraction of Octave One's The Living Key (To Images From Above) in its geometric grooves, UR's Nation 2 Nation in its fizzing synths and no-nonsense Afrofuturism, and about a thousand other things besides (it's no wonder he'd go on to work with Jeff Mills!). So do yourself a favor and track down a copy, and repeat after me: never... expect... power... always!
You'll thank me when the lights go out...