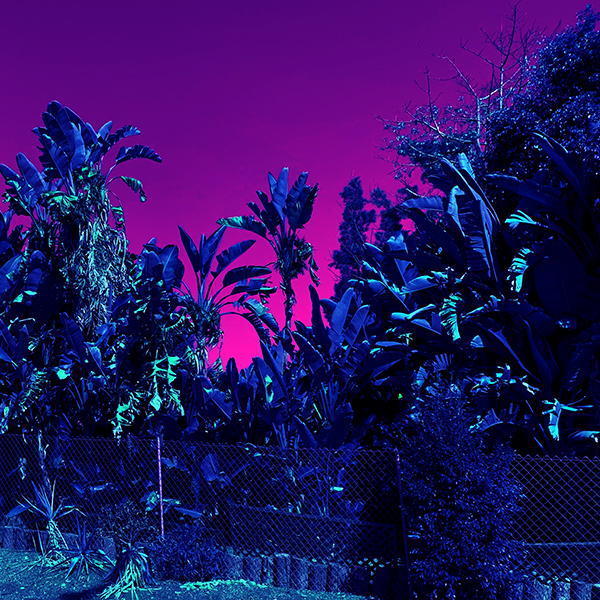 Down at Punta La Bandera circa 1987, the sound of percussion pulsing through the palms, people dancing on the promenade to the rhythms of Compass Point (or a reasonable facsimile thereof), bass/synths/guitar melt together and glow like neon in the darkness, sketched against the cool damp air of the evening. Is it a memory, a dream, or something else entirely? If not a memory, than from where did the dream arise? If not a dream, what then?
Fast-forward sometime later, walking down Judson and Alamo Way, somehow you can feel it again, right there at the edges of perception, back there in Carolina, Ponce, Luquillo, and all the rest of it — it could be 1983 or 1987 or 2002 — stumbling on dope wax at the market or making beats with my cousin back at Mamá's, dub echoes in San Juan and Jamaicans on the trolley, swimming pools and crab empanadas, sunburns and mosquitoes and then you're good to go for as long as you like...
But then its back to the world and the long hard first week, Glowing In The Corner — yea it's the trouble with my city — the loneliness of no place to go, nowhere you belong. Too this, too that, not quite enough this time, not quite enough, it's never enough, it's never enough until your heart stops beating. But you'll get along cos sun always rises — no sleep raver :: journey from the light :: the power to move the stars — there's always those last three fragments of joy to piece together and build something beautiful. There's always the music.
Home from school/work/digging at the end of a long day, making beats in the corner of a crumbling home... you can tear the roof off and literally gaze up at the stars. You're back there with the mosquitoes and Auntie Aubrey, the rotating phone booths/Lily Was Here, curling up with Reprazent and Ramen, Original Fire and Dir.r night drives in '97, Dubtribe dancing in a living room somewhere in San Carlos, banana trees, palms, and cacti down in The Gardens at twilight, listen to the music and watch the flame in the firepit burn.
The future's still there and the flame still burns...
The future's still there and the flame still burns.