With the sun hanging like heavy metal fruit in the afternoon sky, there's no question that summer has finally arrived. With the dawning of summer's heat, the time has come for planting new shoots into the desert tropical, fractal rows of banana trees, palms, ferns, and cacti playing off one another from north to southwest terraces and the flagstone plane, firepit (slight return and better than ever before) nestled comfortably within... it's time for that perfect selection of records to soundtrack the long day gardening moves.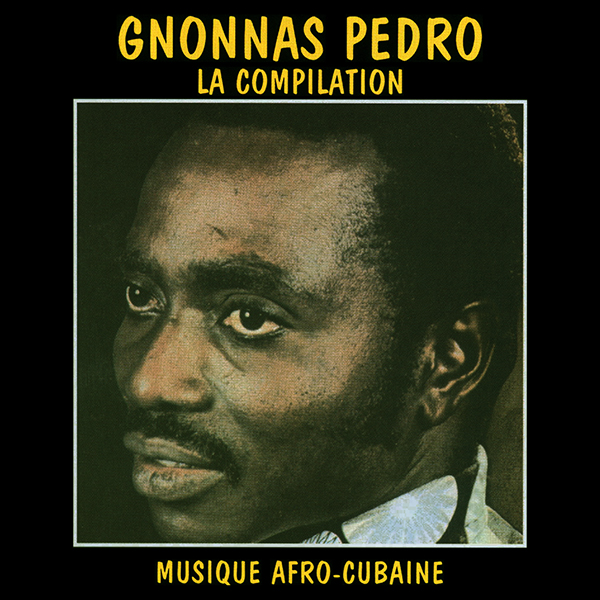 Let's kick this off the right way, with this phenomenal slab of Afro-Cuban music from Benin, an ace compilation of Gnonnas Pedro's seventies and eighties material on the French Ledoux imprint. Pedro's songs unfurl so casually, marked by sparking soukous-esque guitars (shades of Maria Tebbo by Sam Mangwana), dusty electric organs and beats that sound like creaky rhythm boxes, these tunes are simply blissful to the ear. La Musica En Verite and Maria Elena, in particular, are absolute gems nestled back-to-back midway through the disc.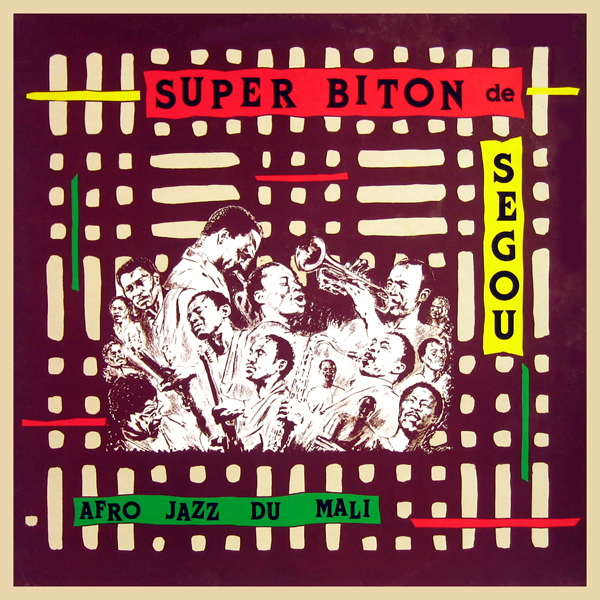 I've had my eye on this one for a long time, but only recently lucked into a copy. It turned out to be well worth the wait. This is another glimpse into 1980s Africa — this time Mali — veering ever so slightly into Juju Music/N.E.P.A territory. Perhaps not quite as atmospherically out there as those two benchmarks, but the rhythmic frenzy throughout — marked by tumbling, rock hard beats — is infectious. And with the guitars drenched in space echo and the occasional presence of shimmering synths, it's certainly a fellow traveler. Factor in the two discomix workouts that close the record inna Designer Music stylee, and you've got an absolute corker.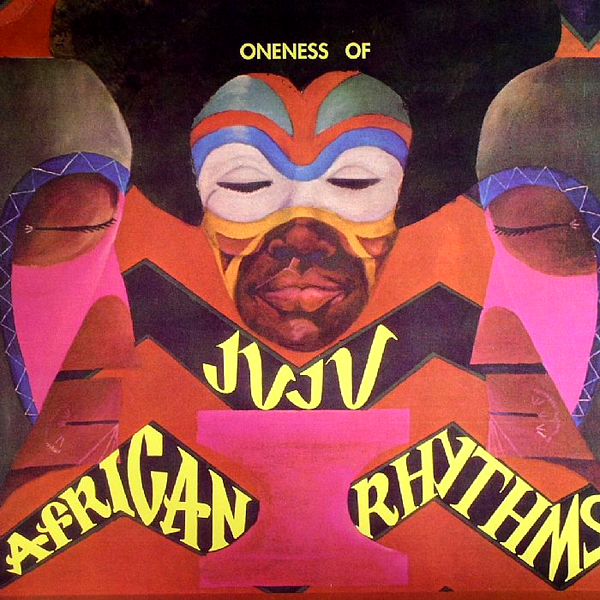 Wild jazz funk veering as closely as possible to the whole dusted War/Mandrill/Osibisa experience, so closely in fact that I only filed them in with the jazz records earlier this year (before then, they'd been slotted in with the funk). Fans of any of those crews (plus with EWF) would love this record, in which the tunes all run together into one long monolithic monster groove that doesn't stop. The title track and Liberation Dues, which bookend the album like a mirror image climax parted to make way for everything else, are bad jams.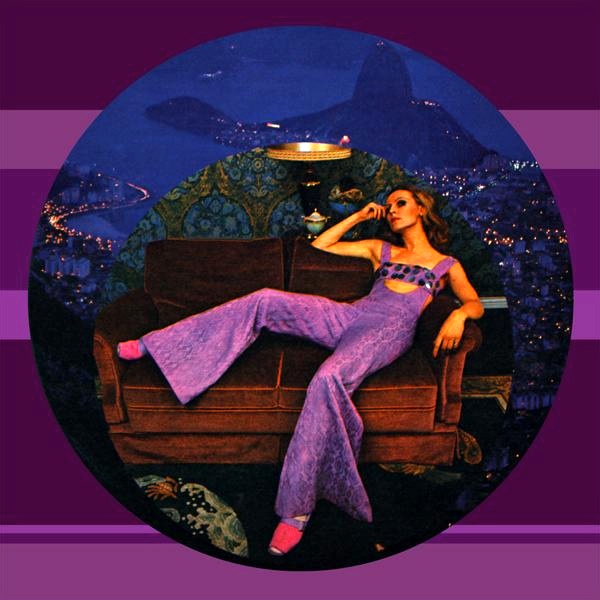 Like Jimi Tenor and UR, Uwe Schmidt was messing around with post-acid electronic jazz before just about anyone else around. His production work with Lisa Carbon and Señor Coconut is just the sort of off-kilter space age bachelor music that could've only happened in the late-nineties (see also Fretless AZM, Hypermodern Jazz 2000.5, and Chocolate Weasel). With its swirling g-funk synths and mutant mambo 303 lines, it's just about the most fun you can have while digging in the dirt, pulling weeds, and planting.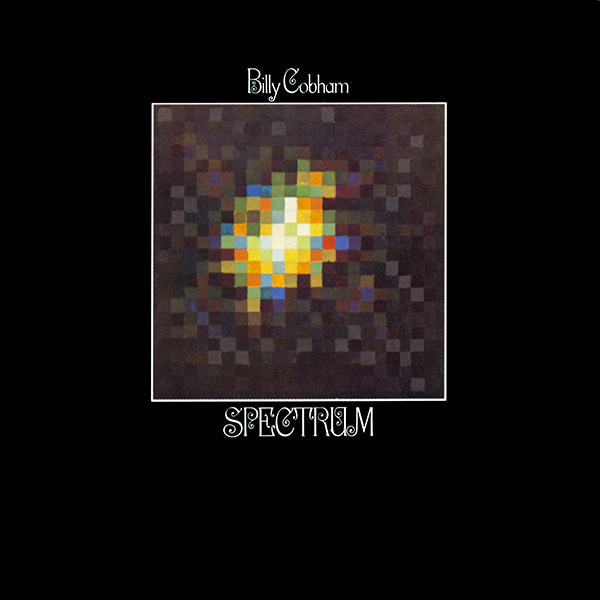 Post-Bitches Brew stone tablet, fronted by Mahavishnu drummer, the great Billy Cobham. Famous in dance circles for the title track, which serves as the heavy bass-driven downbeat groove underpinning Massive Attack's Safe From Harm, large swathes of the record are nevertheless given over to wild-eyed fusion freakouts driven by the James Gang's own Tommy Bolin on guitar. However, there is another slice of mellow perfection tucked away on the flipside of this record: To The Women In My Life... Le Lis, which — with its High Contrast earthtones and whining synth leads — is practically the definition of Jazz Mosaic music.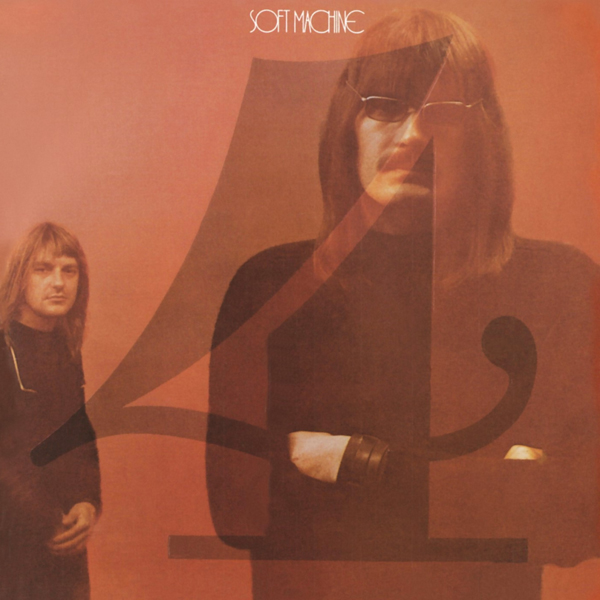 Still on the fusion tip, here's another record that could've only happened in the 1970s. By this point Soft Machine were veering as closely into straight up jazz as any prog group this side of Brand X, with a sound that stacks up remarkably well alongside contemporary Weather Report, Mahavishnu Orchestra, and Return To Forever. This the last Softs record with Robert Wyatt behind the kit, and the drums throughout are fantastic, anchoring a set of freeform Canterbury jams alongside Hugh Hopper's electric bass as the horn section glides through cloud castles made of Rhodes and pure mahogany atmosphere.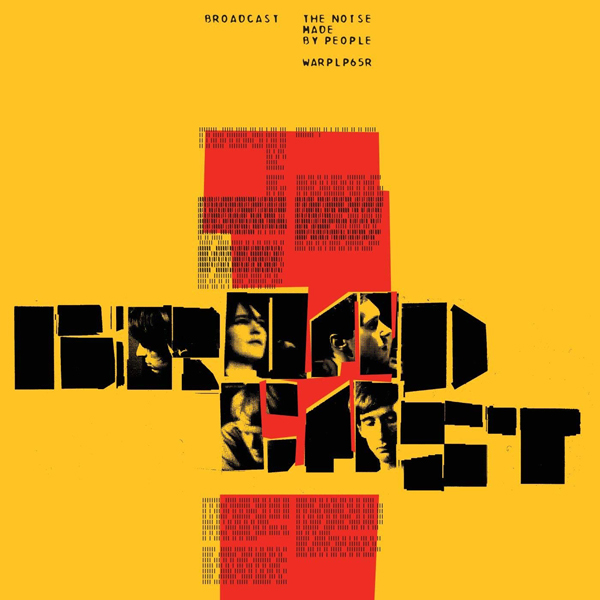 I didn't know this outfit at the time, and probably wouldn't have gotten it if I had. It wasn't until a few years later, after hearing groups like The Free Design and The United States Of America that I had anything like the proper context for what they were up to, which is precisely when I crossed paths with Broadcast's music. So... perfect timing. To me, this record's of a piece with Come From Heaven by Alpha, that same sense of sun-glazed, Bacharach-tinged daydream melancholy. So scratch that, I probably would've been down either way. Trish Keenan's vocals throughout are utterly ethereal, on a plane with Françoise Hardy, and it was an absolute shame that she died so young.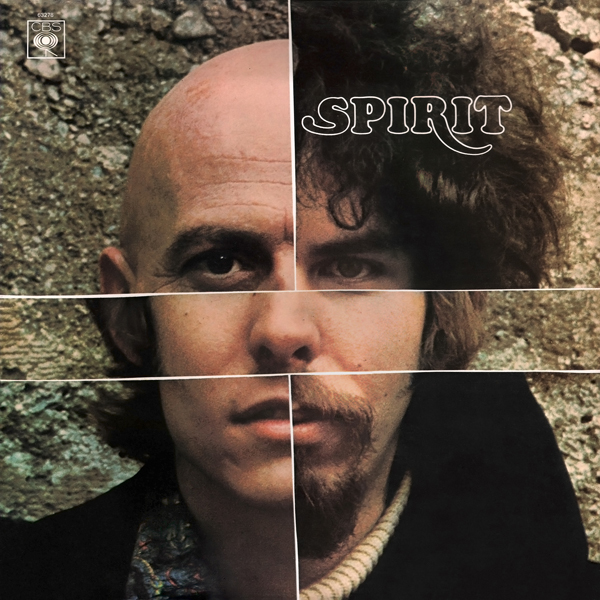 I've gone on about this one at some length before. I adore this record. A sort of proto-prog-acid-rock-cum-baroque-pop cousin to fellow L.A. dwellers Love, it's simply filled to the brim with instantly memorable songs, melodies, and remarkably inventive production (almost like a peak-era MPB record, in a way). Aficionados of the whole Laurel Canyon thing should be well acquainted with this one already, but it ought to be far more widely heard, on par with a record like Forever Changes. You could slip tunes like Uncle Jack and Straight Arrow on classic rock radio and they would absolutely hold their ground with anything already in heavy rotation, all the way up to and including The Beatles. After all, Taurus was good enough for Led Zeppelin to rip it off, which puts them in good company.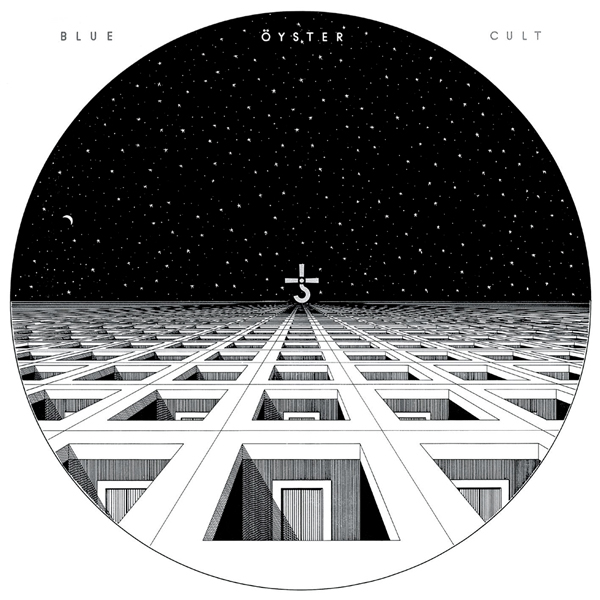 On the subject of metal, BÖC may not be the hardest band of the era (some might even look askance at my grouping them in with the metal tag), but no one else (with the possible exception of Sabbath) could conjure up the same sense of Gothic dread and darkness. As much as they may have peppered their tunes with classic rock 'n roll turns, you can't simply call it hard rock. I was recently tuned into their early live sound by The Secret Sun, which he described as proto-thrash, and the man's absolutely correct: nobody else played like that in 1971. With the benefit of hindsight, this high desert biker metal, fed through a scanner darkly by Sandy Pearlman, is clearly the white line midpoint between Steppenwolf and Motörhead.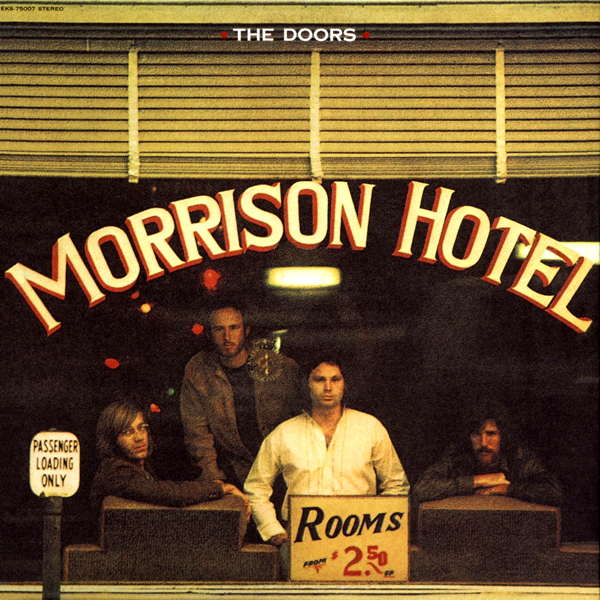 And you don't even have to change precinct to check into Morrison Hotel — Morrison and co.'s phenomenal fifth record — where they take a sharp left turn into dusty desert blues just in time for the seventies. Another case where every track's a winner, from the tumbling-down-a-mine-shaft modal masterpiece Ship Of Fools and Waiting For The Sun's synth-overdriven rock to the sun-glazed reverie of Indian Summer (a mirage in sonic form). I used to think it's closing track couldn't match the epic twists and turns of When The Music's Over and The Soft Parade, but the fact of the matter is that Maggie M'Gill manages to cram no less a massive attack into a fraction of the running time, and is a more-than-worthy successor to their previous show-stopping closers.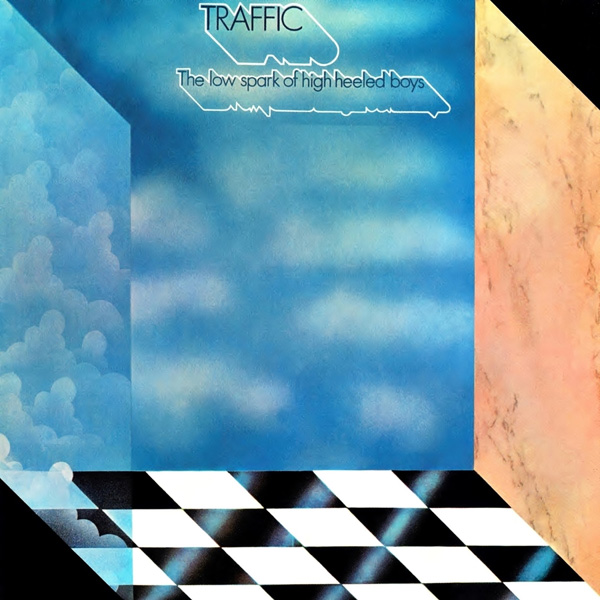 Rhythmic rock from Steve Winwood's erstwhile roots outfit, existing in the slipstream running from the freeform acid rock of Jimi Hendrix and Santana to the whole krautrock phantasmagoria (in that light, it makes perfect sense that percussionist Rebop Kwaku would later wind up joining Can). There's also a fair bit of overlap with contemporary War, who coincidentally had their own dalliance with a British blues luminary (in their case The Eric Burdon Band). Chris Wood's moody flute and saxophone are the 21st element here, particularly on the closing Rainmaker, while Rock & Roll Stew prefigures the sound of Steely Dan (albeit with a rock hard edge).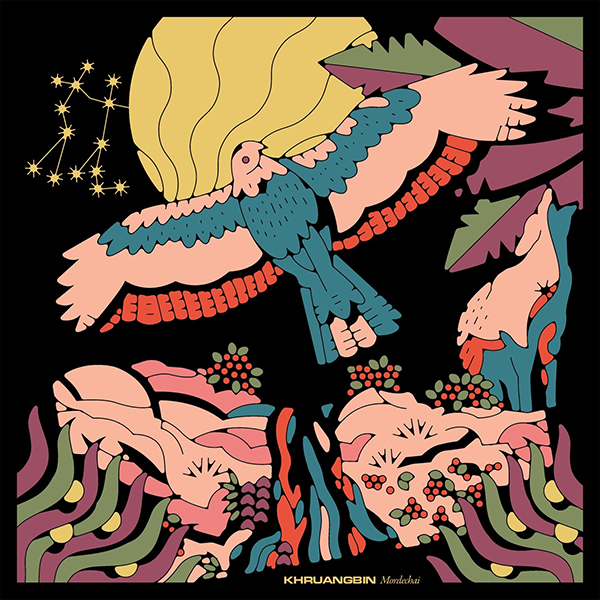 Like The Budos Band, Khruangbin specialize in taking a very particular sound — previously scattered across scores of records spanning the globe — and extrapolating it into a discography, a way of life. On past records, Khruangbin brought to mind crews like Red Snapper and The Heliocentrics, who translated trip hop's invisible soundtrack m.o. into the live band setting, oftentimes with a tinge of the exotic (right down to the latter's collaboration with Mulatu Astatke) mixed in for good measure. With Mordechai, Khruangbin veer into that satisfying interzone between jazz funk and late-period canyon-into-yacht, where Paul Horn and Gabor Szabo rub shoulders with CSN and Joni Mitchell.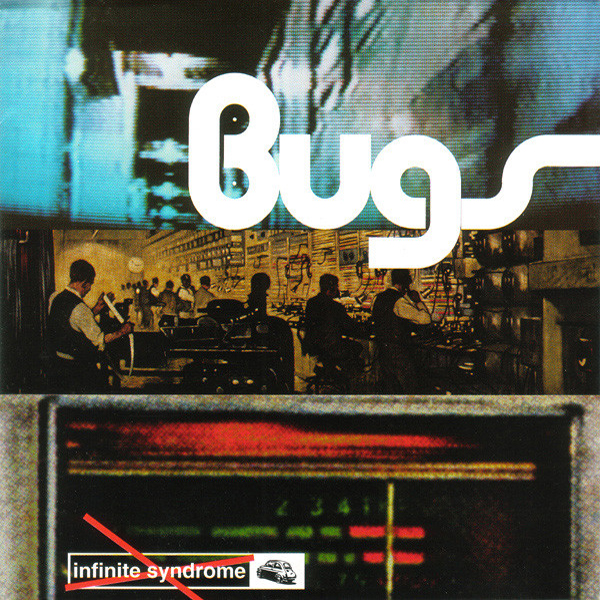 Bay Area trip hop emerging from that moment when the downbeat meme was suddenly everywhere, loads of the stuff all around. Even Lenny Kravitz made a trip hop record! This one stood out by virtue of its grimy beats, bass-drenched radio feedback, and ghosts of the post-Summer Of Love Haight-Ashbury after the party had dissipated into bad vibes and heroin. Squint and you'll find traces of everything from Mark Farina's Mushroom Jazz and the Sunshine Twins to Tuxedomoon and The Residents.
I first heard the Bugs way back in '97 on the indispensable X-Radio site, who'd made their whole stock available for listening via RealAudio technology (basically the earliest way to stream music, for all you kiddies out there). A total break for a broke high school kid like me at the time, but in retrospect might have been the reason they folded. Such a shame. It wasn't until some time later, at Amoeba Records appropriately enough, that I managed to finally pick it up. Still, it never fails to take me back to that era whenever I hear it...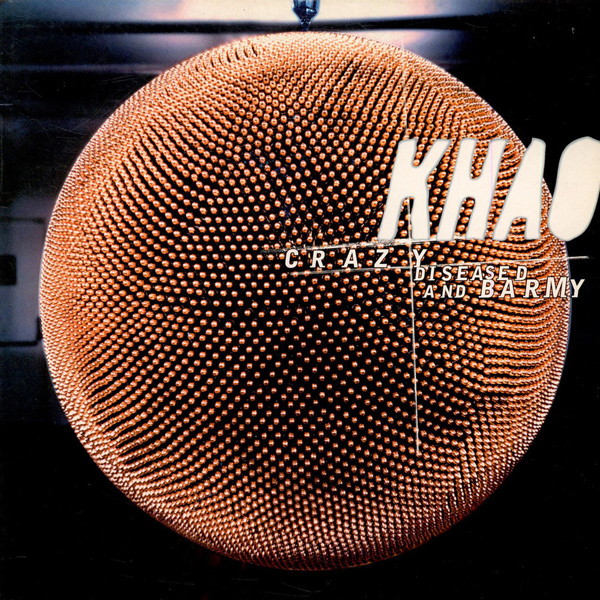 More peak-era trip hop, this time from Germany. I suspect Khao was Studio !K7's answer to Massive Attack, before they got Terranova in to do their DJ-Kicks outing and wound up signing the crew for a multi-album deal that kicked off with the awesome Close The Door. Like the Bugs, this is crazy slept on by downbeat heads (it never makes the lists!) and sadly seems to have fallen through the cracks in the ensuing years. There was also a great 12" that featured sterling remixes from both Terranova and Smith & Mighty...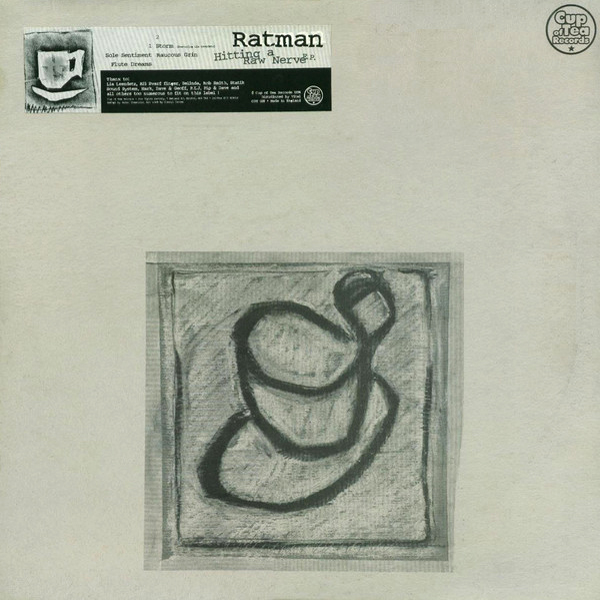 Bristol drum 'n bass, bringing to mind everyone from Roni Size/Reprazent to Flynn & Flora and More Rockers. I first heard this on Smith & Mighty's DJ-Kicks, amidst a whole host of Bristolian jungle making up its kinetic second half. Ratman was one Alan Richards, who also recorded as Receiver for Cup Of Tea, one of those labels that seemed to serve as a hub for the recording arm of Bristol's scene. Smooth as silk, this record nevertheless maintains a rude boy swagger and savage bottom end, epitomized by the awesome Sole Sentiment.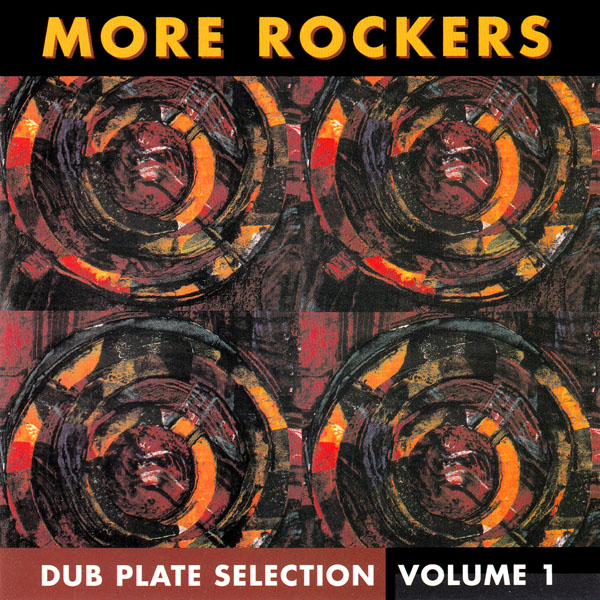 Speaking of More Rockers. After all, you tend to hopscotch from node to node when listening in a marathon session... w-well I do, anyway. The follow up Selection 2 was one of the first jungle records I ever owned, but the first volume was a lot harder to come by. It wasn't until a couple years later — in the early days of eBay — that I finally tracked it down. They're both absolutely crucial, on the same (high) level, and I go back and forth on which is better all the time. However, you can't knock Night Fall's maniacal junglist fury, while the sumptuous The Rain (featuring an ace uncredited vocalist) is pure 21st century soul.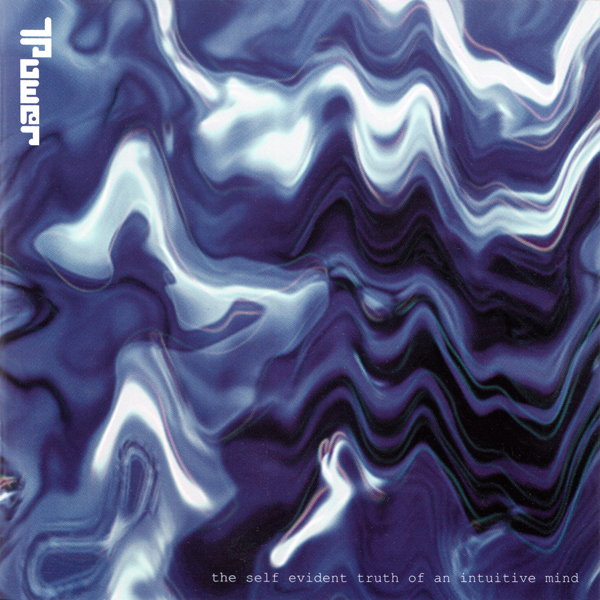 I'd always had the impression that people were a bit down on this album, but it seems to have been reassessed as something of a classic in the intervening years. Jungle goes underwater. I came into this one at the same El Cajon Music Trader where I'd found caches of great electronic music early on, everything from Deep Space Network to The Black Dog and even Moodymann, and I often wonder who was selling them back. Whoever it was (and you know it must have been all from one person), I owe them a debt of gratitude (worthy of a post in its own right). T.Power would later crop up as one half of Chocolate Weasel (alongside Cris Stevens), a Parallax staple.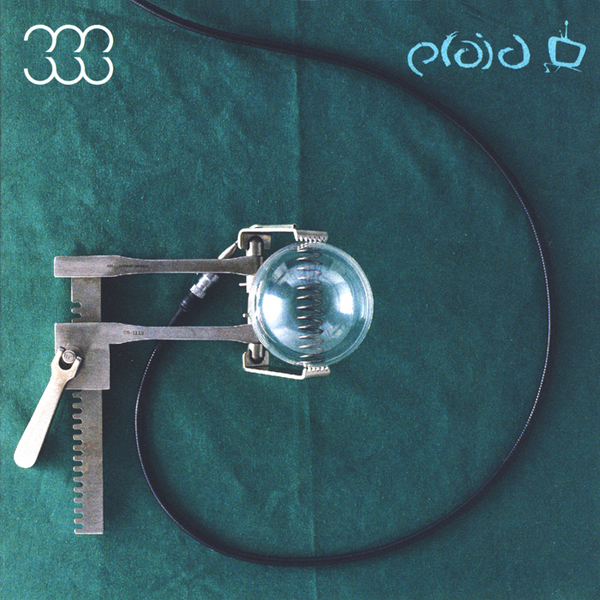 Now back to The Black Dog... Plaid were 2/3 of the mysterious abstract techno outfit, and this here was their first LP after leaving the group. For me, their records up to and including this one even manage to rival peak-era Black Dog, which is no mean feat, placing them in the upper echelons of abstract techno in their own right. Full up with strange sonic twists and left turns, the duo carved out a sonic universe all their own with Not For Threes, even roping in Björk and Nicolette for a pair of mutant torch songs. Kortisin, which sounds like if Love made an electro record circa Forever Changes, is as deliciously unlikely a slab of electronica as Cat Stevens' Was Dog A Doughnut?.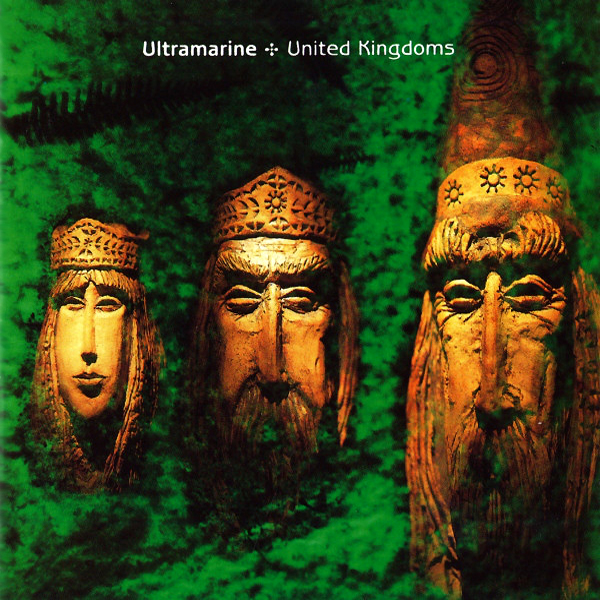 Boards Of Canada before Boards Of Canada, Ultramarine are essential listening for fans of everything from The Orb to Boards Of Canada, Wagon Christ and even Big Audio Dynamite. I've had Every Man And Woman Is A Star for ages, but only recently caught up with their surrounding material over the last couple years. The impetus was A Cracked Jewel Case, which devotes a fair bit of space to detailed coverage of the duo, and piqued my interest accordingly. United Kingdoms the follow up to Every Man And Woman Is A Star, bringing their songful take on downbeat techno to its logical conclusion, even going so far as to rope in the great Robert Wyatt on vocals for a few tunes.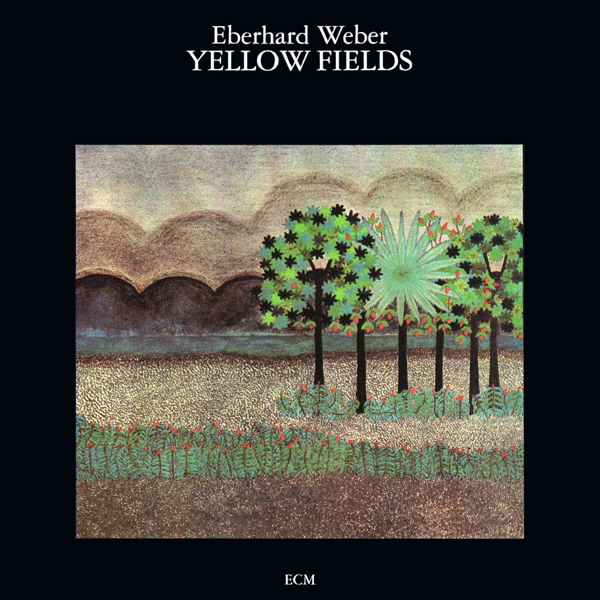 ECM! More than anyone else on the label's early roster, Eberhard Weber epitomizes that implacable quality that set the label apart from the wider currents in contemporary jazz, almost as a genre in its own right. Colours Of Chloë is probably the more famous record, but I might dig this one even more. Splitting the difference between fusion, chamber jazz, and minimalism, it's a quintessentially European sound. I always love the thought of rocking out to just this sort of stuff in the mid-seventies!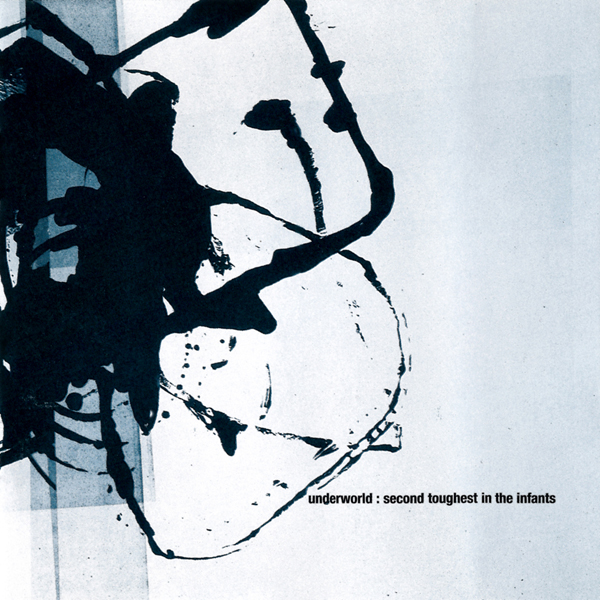 The sophomore record for Underworld Mk. II. Not quite at the same level as Dubnobasswithmyheadman (then again, what is?), it's a remarkably engrossing album nonetheless. Possibly even more atmospheric and all-encompassing, too. In fact, I've grown to regard this as techno's analog to the ECM vision, even more so than all the minimal guys that were checking the label circa Cobblestone Jazz (although the perfectly evocative sleeve art might by coloring my judgment). On a good day, Cherry Pie — a contemporary permutation/rework of Second Toughest's Rowla and b-side to the album's big single, Pearls Girl — is the finest thing they've ever done.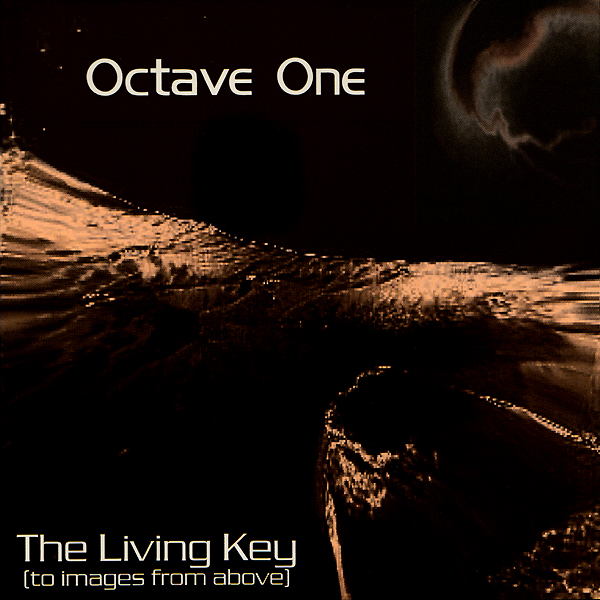 Techno achieves geometric perfection, the golden ratio transcribed to musical form. Featuring the bulk of two contemporary EPs smashed together onto a single CD, it works remarkably well as a cohesive album in its own right, a tour de force even. When the subject turns to great techno LPs, I never hear it come up, but for me it tops just about everything that isn't Psyche/BFC's Elements 1989-1990. At this point in time, The Burden Brothers were untouchable, and this moody, half-lit bedroom techno plays like the digital rebirth of all those mutant disco-not-disco records from the mid-to-late-seventies/early-eighties that we love so much around these parts.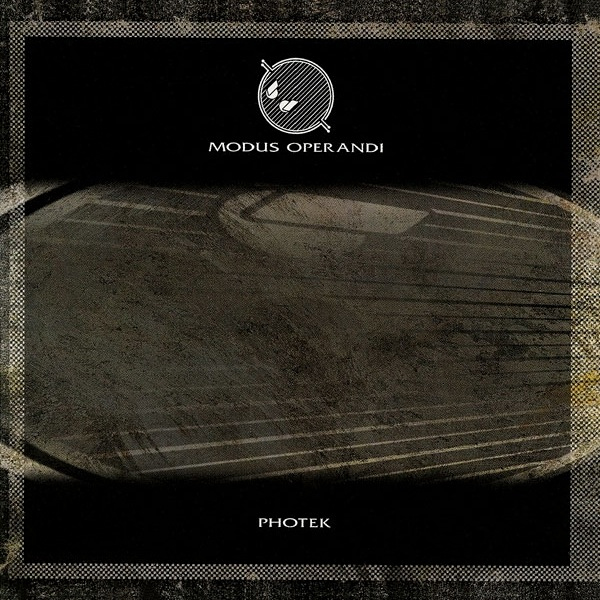 For whatever reason, in my mind I've always paired this with the last record. Both defined by a similar sense of moody, half-lit atmosphere, perhaps a dash of paranoia, not to mention an obsessive interrogation of rhythmic possibilities. Octave One's Burujha and this record's title track, in particular, have always struck me as soundtrack music from some noirish '70s motion picture picked up on a late night transmission. In the case of Modus Operandi, it would've made a perfect alternate soundtrack to The Parallax View...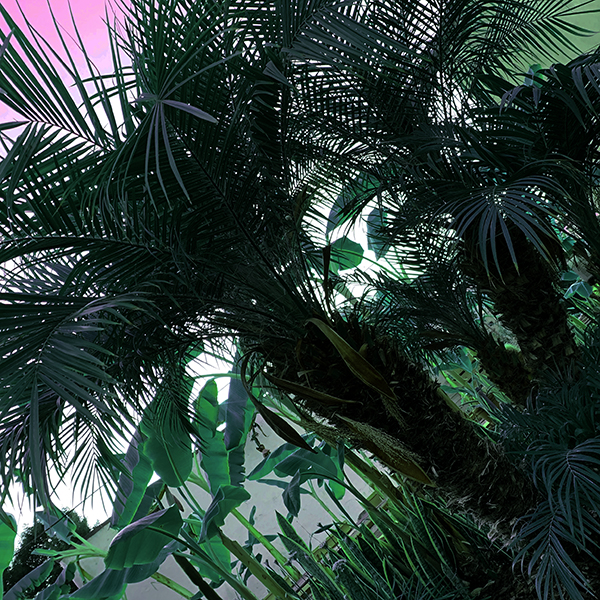 It's also the perfect way to conclude this particular session in The Parallax Gardens, in a magenta haze as the sun sets and twilight begins to fall.