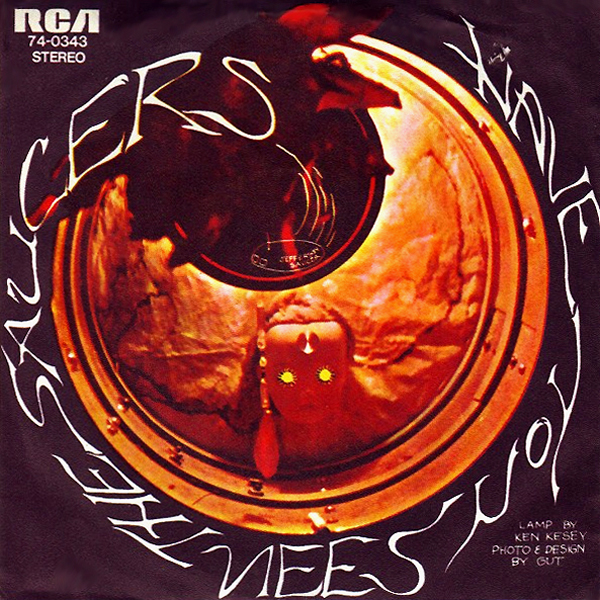 Even if they don't get nearly enough love these days, Jefferson Airplane were the premiere band to emerge from the acid rock landscape of 1960s San Francisco, the beating heart lying at the very center of the scene. I mean, I hear you with your Grateful Deads and your Big Brothers, and you might even hit me with figures like Santana, Moby Grape, or even Quicksilver Messenger Service. The Airplane top all of them, no question. Fusing indelible songwriting — just check tunes like Somebody To Love, White Rabbit, Crown Of Creation, and Wooden Ships — with an underlying propensity to launch into interstellar jams on stage — captured on live albums like Thirty Seconds Over Winterland and Bless Its Pointed Little Head — they also beat them out in terms of sheer cosmic power, cultivating a revolutionary, almost paramilitary edge deemed sufficiently threatening to the establishment that the FBI had started maintaining a file on them by the late-sixties.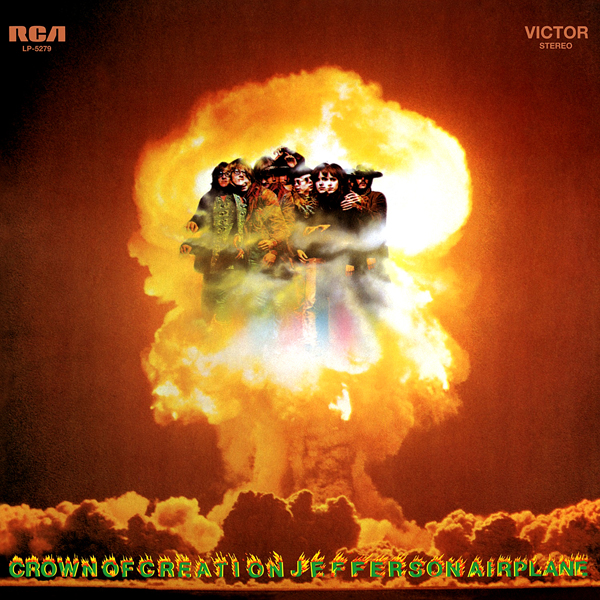 When discussion of the band does come up, it will usually tend to focus on their sophomore album, Surrealistic Pillow. Great as that album is — and it's a stone classic, make no mistake — with its brilliant elaboration on the bleak, overcast post-Byrds folk rock of their debut, delivered at times with an almost Nuggets-esque attack, for me things really get cooking on Crown Of Creation. It's here where their live sound really gets translated into the language of the studio, a barely-restrained chaos shot through with an all-pervasive sense of dread lingering just below the surface, all in the service of a sterling set of apocalyptic tunes that more than live up to the record's stunning sleeve art. Much as with early Blue Öyster Cult, the prevailing sensibility hovers somewhere between punk,1 goth, and proto-metal, practically defining the term acid rock at its absolute finest.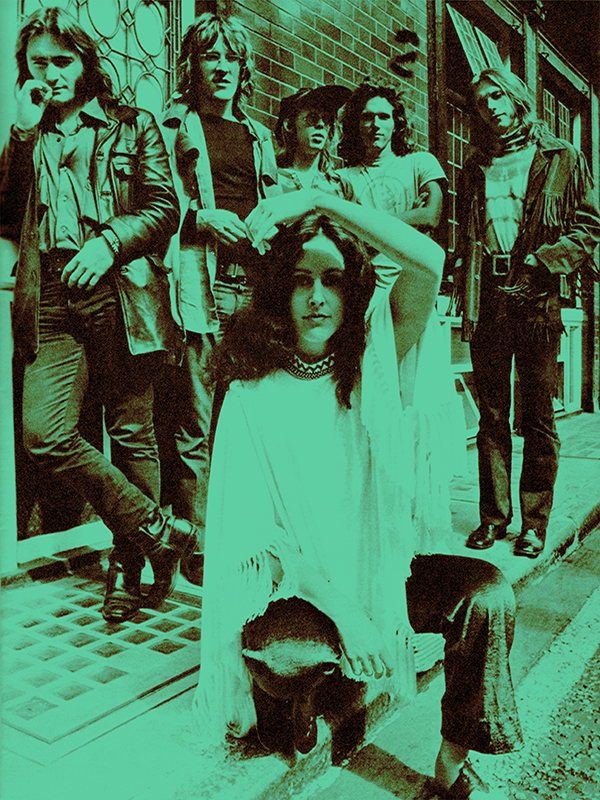 It's this sound that blew the mind of no less a luminary than Karlheinz Stockhausen, when he was confronted with the band's performance at the Monterey Pop Festival in 1967, which found them bashing their songs out on stage and deconstructing them in real-time before launching into sweeping improvisational excursions, riding extended grooves for minutes at a time only to bring it all back to home base again for the big finish. You can certainly hear echoes of their approach running right through much of the early seventies krautrock, be it Can's Soundtracks, Ash Ra Tempel's Schwingungen, or Amon Düül II's Wolf City. Trace it all back and The Airplane were the original shambolic post-apocalyptic freakout machine, taking it right up to the edge before knocking you back into the abyss below. That's what Jefferson Airplane mean to me: a roving band of wild-eyed sonic radicals, kicking out the remaining fences that still circumscribed rock 'n roll at the tail-end of the sixties, and implementing their own space program in the process.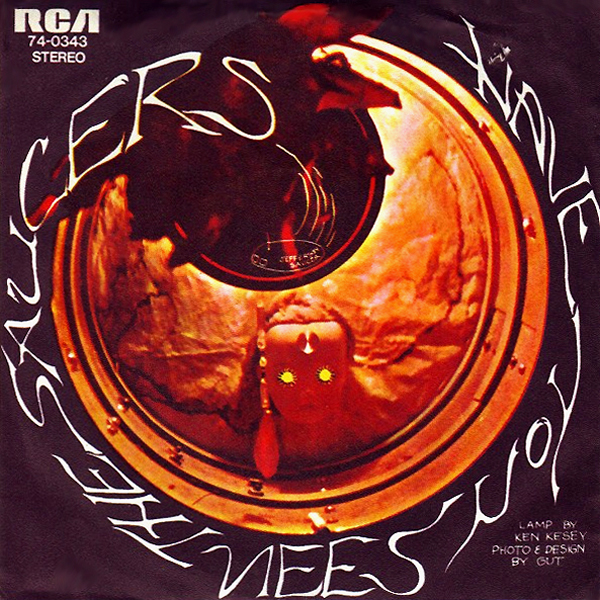 For me, the most perfect distillation of that Jefferson Airplane is Have You Seen The Saucers, a 7" single released in early 1970 (their only release that year, in fact), and the last record to feature the entire classic-era line up.2 Pairing Have You Seen The Saucers with the song Mexico, it's essentially a double a-side single, since the tracks would wind up on different sides of the record depending on the issue and country of release. To add to the confusion, both songs get the full sleeve treatment, with a different piece artwork devoted to either track on each side of the record. Plus, both songs have the nerve to be equally splendid! At any rate, since I've always thought of Saucers as the epic focal point of the whole shebang — while the two-minute Mexico felt like the hot-off-the-presses, ripped-from-the-headlines b-side rave up — we'll go with that set up for today.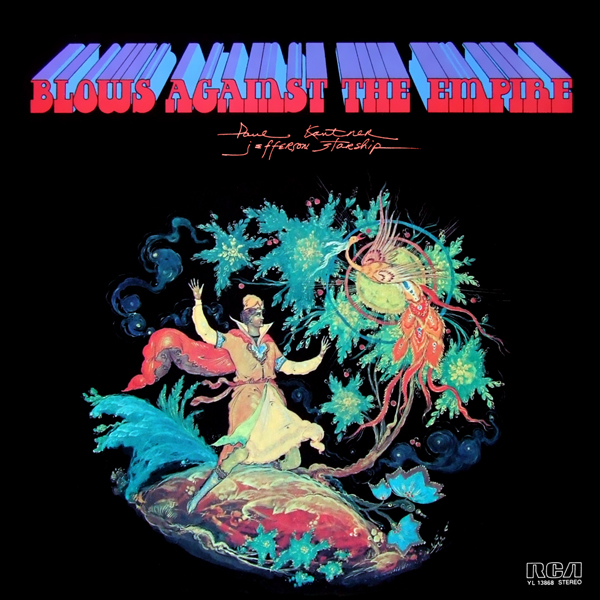 Written by Paul Kantner, Have You Seen The Saucers is a smoking slab of astral acid rock perfection. In many ways, it's a companion piece to his Blows Against The Empire solo LP, released later that year. However, where that record was a sprawling deep space concept album veering freely between starry-eyed folk numbers, slow-building epics, and even a garage punk rave up right at the outset, Saucers packs all of that and more into three-and-a-half minutes of soaring space rock perfection. Descending directly from the fluid, groove-heavy rock of Crown Of Creation's Star Track, it plays like a walk-in by the crew from Blows Against The Empire (a revolutionary bunch that bore a more than passing resemblance The Airplane), returning on their hijacked starship to visit the Earth after a prolonged voyage to the stars.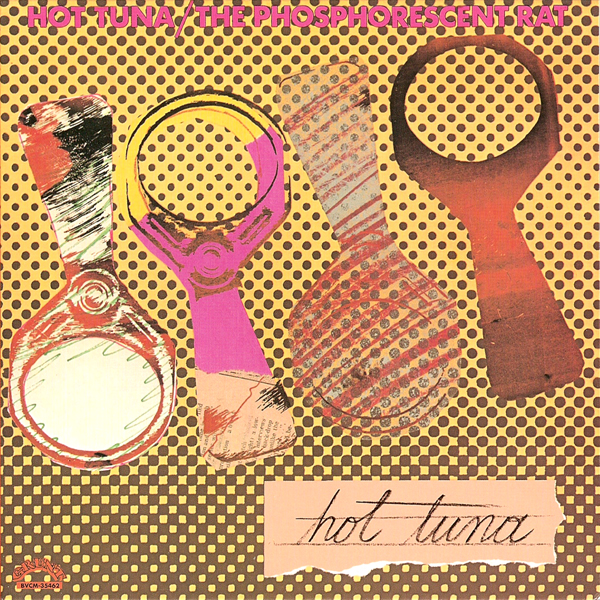 Starting with a portentous bit of rhythm guitar from Kantner amidst a rising tide of feedback, the tune launches into a towering electric guitar solo from Jorma Kaukonen over Kantner's furious strumming and another massive bassline from Jack Casady, driving the tune like a first stage rocket lifting it into the stratosphere. But that's Kaukonen and Casady for you, tearing it up as usual, putting in overtime in their original band even as they offer a preview of things to come once Hot Tuna plugs in. Then, Spencer Dryden starts to pound the skins in start-stop time with Casady's low-end rumbling, while Paul Kantner and Grace Slick ride in on the rhythm to belt out the song's title and get down to business:
Have you seen the sacuers?
Tranquility base...
There goes the neighborhood.
American garbage dump in space...
No room left for brotherhood.
Compressing the post-hippie science fiction imagery of Silent Running into a single stanza (two years ahead of schedule, no less), they begin to paint a portrait of ever-growing lunar bases encroaching on alien landscapes and clusters of refuse discarded in deep orbit, and the dread begins to set in. There's also a curious nod to the nascent sense of social atomization (and alienation) that would only grow in the coming years, presaging Radiohead's bleak OK Computer obsessions nearly 30 years before the fact.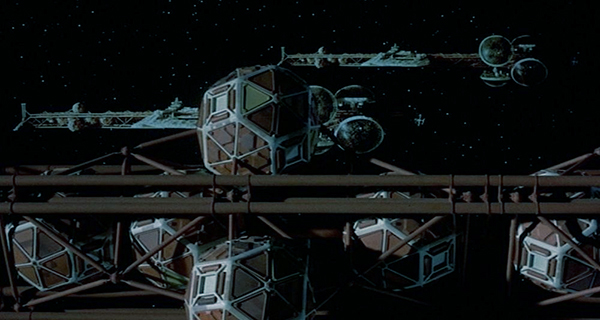 Then, Dryden and Casady slip into a mid-tempo chase scene-cum-acid funk groove for a couple bars while Jorma scrawls warped guitar wah wah across the top, momentum gathering slowly as the starship begins to creak into motion, its dark maneuvers caught in crisp lunar backlight against the lingering afterglow of the twilight sky. Then, it all explodes into another soaring solo, erupting from within the song's tectonic plates, as the rhythm shifts back into stop-start mode for another verse from the star children:
Have you seen our saucers?
You see our lights in your western skies,
California's rainbow skies.
Your government tells you another missile is flying.
Have you any idea why they're lying,
To you... to your faces!
Did they tell you?
Dryden's drums seem to punctuate every word, as our suspicions are confirmed: the saucers in question belonged to The Airplane all along (the Jefferson Starship!). Memories of crimson digital readouts and cramped quarters, slow-moving ships in stark relief against the deep black silence of space. Equations etched into the sky, technicolor gradient in magenta down to deep purple, the backdrop to long haul travels to distant star systems and beyond, only to return centuries later (I don't know anybody anymore).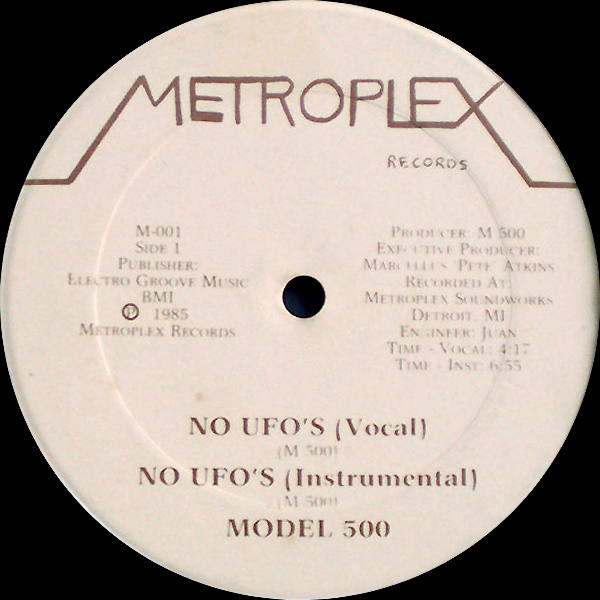 This being Parallax Moves, we're especially interested in the whole shadow government cover up/they don't want you to know/secret knowledge angle that comes into play at this point. There's definite shades of The X-Files: Fight The Future before the fact, not to mention Model 500's No UFO's (they say there is no hope, they say no UFOs), in full effect. Accordingly, there's a return to the chase music, extended this time into a longform groove, and Slick digresses: your mother needs you now she's getting old, her face was pretty but you let her go! Then, in the climactic final verse, the band get metaphysical on you:
Have you seen our saucers?
Star children on the black road to salvation.
Children of the forest and child of the Woodstock nation.
You've got to care for the needs of your planet.
Catch the dawn that once was there...
First born atomic generation.
Open the door, don't you know that's what it's for?
Dryden's really goes mad here with his black hole sun-surfing drum fills, symbols and instruments cascading across the verse before dropping out altogether into zero-gravity for the breakdown. Jorma's guitar rolls across the calm in great arcs of feedback, sounding like a prelude to Sunrise from Blows Against The Empire, while Casady bass throbs beneath in waves of pulsing bottom end.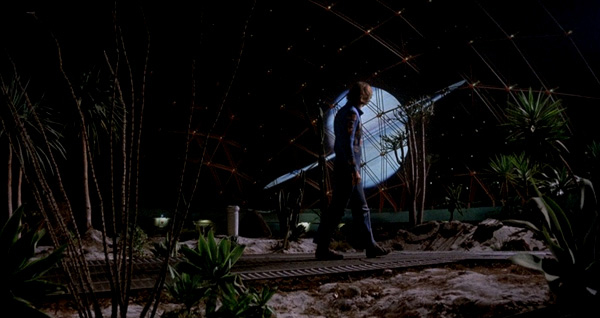 With images of the counterculture and impending ecological concern (once again, très Silent Running) all swirling in a great vortex of the band's making, the song begins its sharp ascent to the final destination. Slowly cresting into Dryden's rolling undertow, the whole thing explodes into a jet-stream of guitar and a great, sweeping cosmic finale, where Kantner and Slick invite you to Come on and join us... on the other side of the sun. It's all over as soon as its begun, transcending the constraints and limitations of this Earthly realm in less than four minutes, in one of the greatest single a-sides of all time.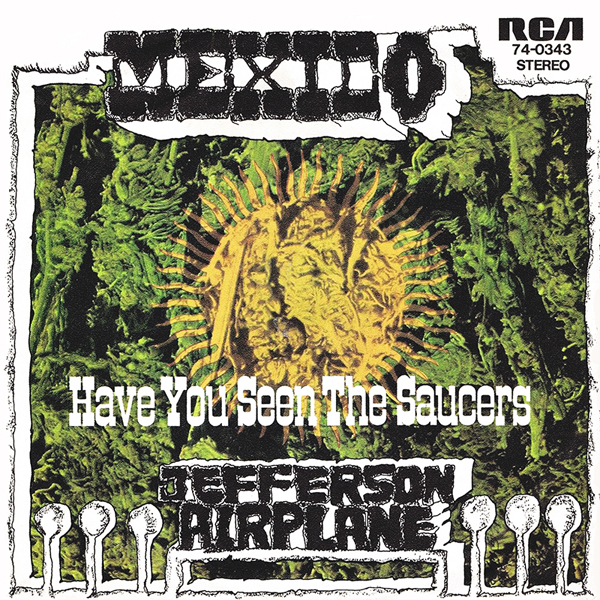 Of course, the flipside isn't far behind, even if it's buoyed to more — ahem — Earthly concerns, specifically the procurement of a certain herb that grows there. Mexico was Grace Slick's scathing response to Richard Nixon's Operation Intercept, which was conceived to prevent the flow of marijuana from Mexico into the United States. Starting out as an ode to Owsley and Charlie, twins of the trade and the tons of golden green comin' up here from Mexico, its scope ultimately expands to include Richard Nixon at large, Woodstock, the turning generational tide, and the Black Panthers. The whole thing's so perfectly constructed, its gorgeous piano melodies cascading joyously over the sides as it flows through something like five or six different choruses, before it ends at just two minutes (with an eternity contained within).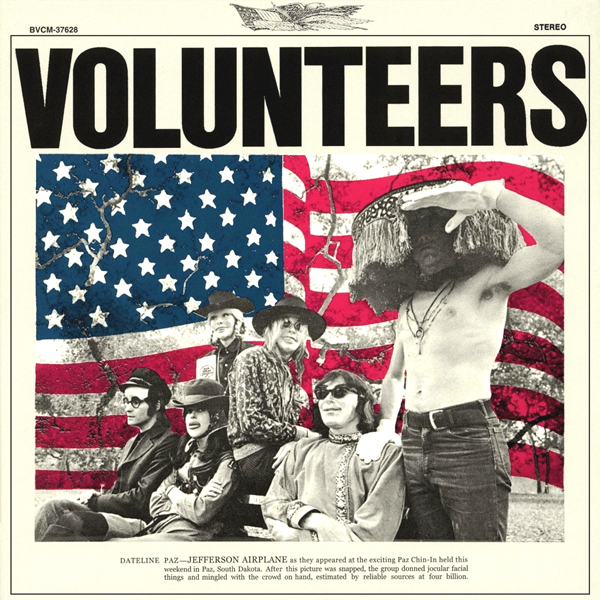 The song flows naturally from the sing-it-all-at-once ramshackle charm of the previous year's Volunteers, particularly songs like We Can Be Together, Wooden Ships and the title track, sounding like it was dashed off in an afternoon (and all the better for it). There's that same newsprint-on-the-hands, almost casual protest (like, what else would we be doing?) aspect that was so crucial to the whole Volunteers experience, that gives it a striking sense of immediacy (in contrast to Saucers reach for transcendence). Perhaps most impressively of all, there's that dusted, almost proto-hip hop beat underpinning it all (once again, a glorious hangover from Volunteers), which would reach its apotheosis on the following year's Feel So Good (essentially a nineties song in all but name3). All 'n all, it's the perfect companion to Have You Seen The Saucers, its dusty sister song and its fun house mirror image, rounding out this absolute gem of a 7" beautifully.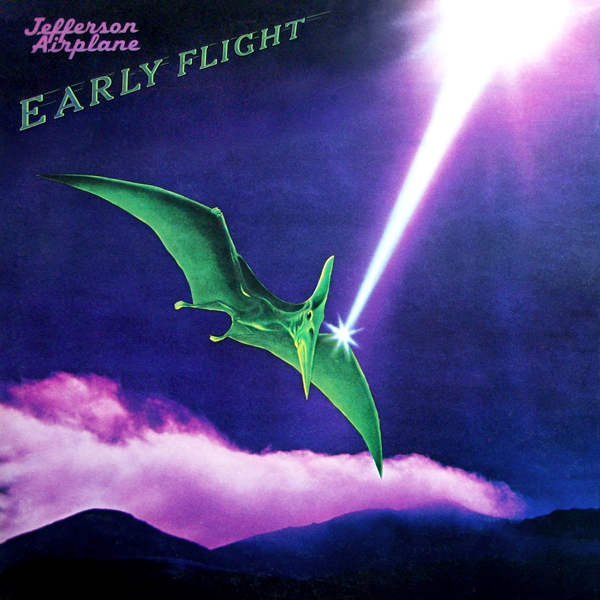 Interestingly enough, neither song was ever included on an album. Apparently, the original plan was for both songs to make the following year's Bark LP in live form,4 but Balin's departure led to a retooling of the record sans live tracks. Ultimately, it was rounded up on the Early Flight compilation in 1974, where it was paired it with non-album singles, b-sides, and unreleased cuts from the band's first couple years. Taken as a discrete object, it's as essential a part of their discography as any of their contemporary albums, and a great listen in its own right. In fact, with the inclusion of both sides of the Have You Seen The Saucers (7" Single), it would even serve as a decent introduction for the uninitiated...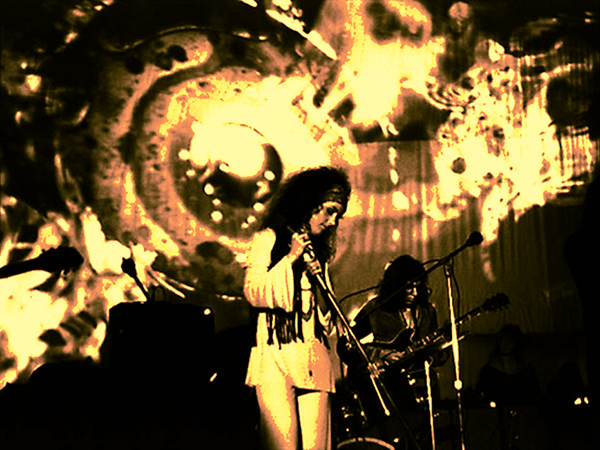 To this day, Jefferson Airplane remain a crucial part of the story of rock's transcendence, breaking its initial constraints as a bastardized form of the blues and mutating it into something wholly other, a freeform, atmospheric sound that would flow through prog's expansive sagas, krautrock's wild-eyed experimentation, and beyond. One could even read them as ground zero for what would come to be called post rock — by way of groups like Fifty Foot Hose and The United States Of America, groups that so clearly followed their lead5 — a sound that would run parallel with techno, house, hip hop, and jungle some twenty years later. Now that's visionary. And that's Jefferson Airplane: just another band from San Francisco... who happened to set rock 'n roll on its path into outer limits.
Footnotes

I always liked Christopher Knowles' reading of The Clash as the punk-era analog of not The Rolling Stones, but Jefferson Airplane. Apt on so many levels, right down to the radical chic/paramilitary angle, not to mention a mutually flattering comparison on both counts.

Spencer Dryden actually left the group a couple months before Have You Seen The Saucers' release, but plays on the record, while Marty Balin would leave a year later.

Think Primal Scream, Black Grape, Beck and The Stone Roses.

I'd love to hear a live version of Mexico, but as far as I know it's never been featured on any of the myriad live albums the band's put out. It's listed as the closing track on Jefferson Airplane At Golden Gate Park (May 7, 1969), but that's actually a misprint. Fortunately, a smoking rendition of Have You Seen The Saucers can be heard opening the awesome Thirty Seconds Over Winterland live album.

Don't forget, The Airplane would often work synths into their records, particularly in interludes of the Eno in Roxy Music variety. That is, not imitating brass or strings but sounding like a malfunctioning machine.