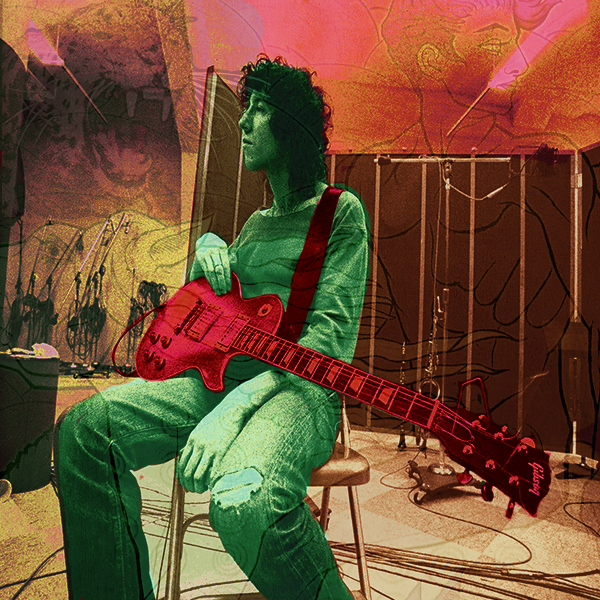 In the annals of the British blues explosion — the fertile sonic laboratory of the 1960s that yielded myriad storied practitioners spanning from The Yardbirds to Led Zeppelin — there's many figures that spring to mind. Everyone knows Cream and Eric Clapton, while more abstract heads might mention the likes of Tony McPhee and the Groundhogs. Even Black Sabbath has well-documented roots in the scene, before they changed their name, mutated the sound and went on to invent heavy metal. But there's one key band that rode the crest of this scene that's by now almost obscure by comparison... and that band is Fleetwood Mac.
Fleetwood Mac, you ask? The band that went multi-multi-platinum with Rumours in 1977, whose tunes remain in heavy rotation on classic rock radio to this day? I'd say they're pretty far from obscure. Well, fair point, but the band I'm talking about, the band that set the British blues scene on fire in the late-sixties, was practically an entirely different band at the time. Sure, Mick Fleetwood and John McVie — the band's rhythm section right up to the present day — were there from day one, but the sound and vision of Fleetwood Mac in its first couple years was something else entirely, and that vision largely belonged to one Peter Green. And in light of the man's recent passing, it seems only right to pay tribute to this wild visionary of the acid blues.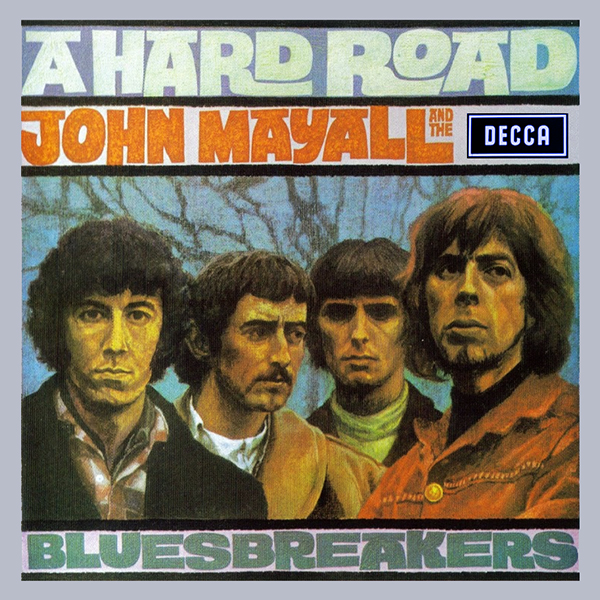 Peter Green cut his teeth playing guitar in a handful of British Invasion-era bands like The Muskrats, Shotgun Express, and Peter B's Looners, but he made his first big splash when John Mayall recruited him to join The Bluesbreakers as Eric Clapton's replacement. The resulting album (A Hard Road) rivaled the band's smash debut, and in some quarters has even been hailed as superior. I mean, there's certainly nothing like The Supernatural on Blues Breakers! A deliciously languid instrumental defined by latin-tinged rhythms and a searching lead guitar solo from Peter Green, it was one of two songs that he contributed to the album and an undeniable quantum leap in sound, sounding like something off Santana's Abraxas four years early. Stunning audiences and fellow musicians alike with his signature technique and tone, it was around this time that he earned the nickname The Green God.
And then he left The Bluesbreakers to form his own band...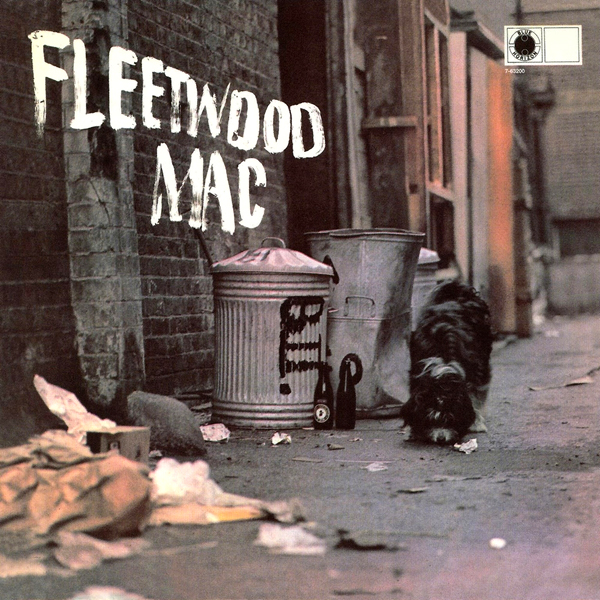 That band was Fleetwood Mac, rounded out by drummer Mick Fleetwood, slide-guitarist Jeremy Spencer, and fellow Bluesbreakers alumni John McVie on bass (the band was so named in an attempt to entice the latter to leave The Bluesbreakers and join up with Green's outfit). Their first two albums were solid enough British blues, but it's on the debut's I Loved Another Woman that things truly take flight. Existing firmly within Green's continuum of mirage-like latin-blues numbers, it's the mid-point between The Supernatural and Black Magic Woman (and by extension the square root of Santana), an atmospheric slice of spectral blues haunted by Green's gorgeous guitar lines, soulful vocals, and a phenomenal Latinate groove from the Fleetwood/McVie rhythm section.
However, the band shines most consistently on its contemporary non-album singles, many of which are mopped up on this indispensable quasi-compilation. The aforementioned Black Magic Woman is present and correct, showcasing a further elaboration on the Supernatural sound, underpinned this time by pounding beats, haunted by a recurring surreal string figure, and shot through with an all-pervasive sense of voodoo dread. Somehow even more surprising is Albatross, a placid instrumental that soars in gentle arcs on a soft sea breeze across ocean waters calm as glass. Almost proto-ambient in construction, it wouldn't sound out of place of side two of Brian Eno's Apollo: Atmospheres & Soundtracks.1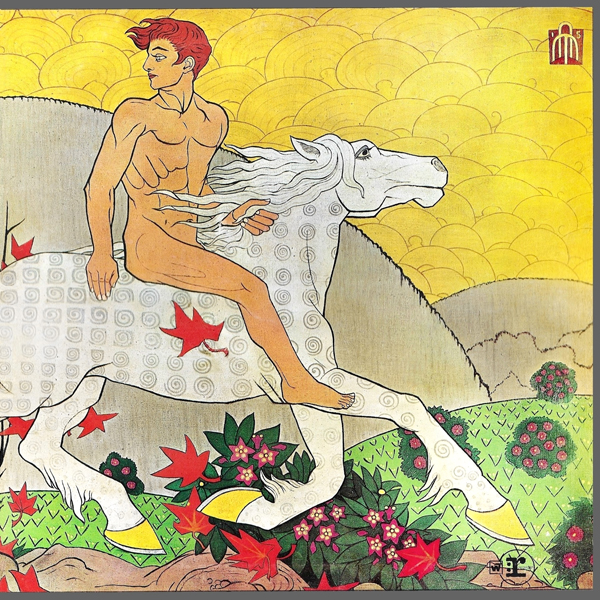 The band's atmospheric brilliance truly gets to shine on their third album, Then Play On. With Spencer all but replaced by new guitarist Danny Kirwan — another prodigy known for his furious intensity with the instrument — Peter Green encouraged him to blossom as a songwriter in his own right, resulting in nearly half of the material on the record. The opening track Coming Your Way was a tour de force — featuring Kirwan front-and-center trading stinging guitar lines with Green over a frenetic slab of dread-soaked surf blues perched somewhere between Link Wray's Jack The Ripper and Eroc's Norderland in such a way that wouldn't sound out of place on the Nuggets box set — guitars gradually building into a churning typhoon of guitar feedback, waves upon waves of crashing on the shore.
The closing Before The Beginning, which sounds just like Can circa Soundtracks, offers perhaps the purest expression of Green's acid blues vision yet. Indeed, there's a sun-glazed dreaminess hanging over much of the record that seems to flow directly from the spirit of Albatross and finds the band experimenting with production and studio techniques far beyond the largely live-in-the-studio approach of the first two albums. Meanwhile, the hard-rocking Rattlesnake Shake and Searching For Madge/Fighting For Madge rave ups spike the band's hardcore blues foundation with a heavy dose of acid, even as the latter showcase the band's increasing penchant for improvisation on stage. Taken altogether, it's a strikingly original take on British blues, not to mention one of the great unsung acid rock LPs ever.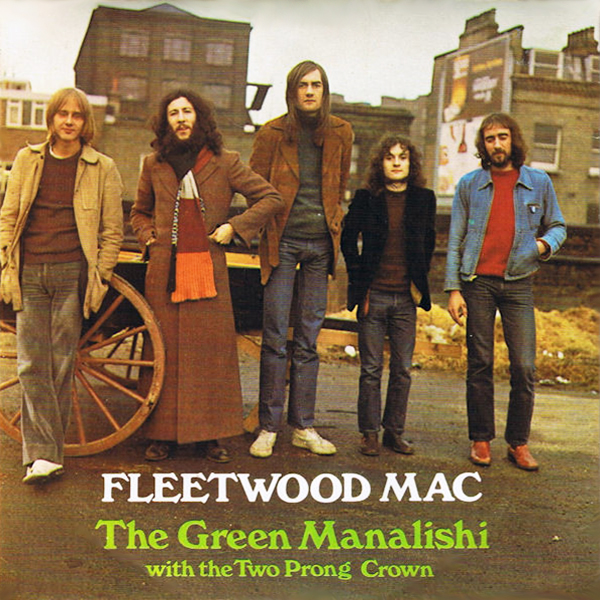 All of which is distilled down to its purest essence on The Green Manalishi (With The Two Prong Crown). It's a doom-laden pile driver of pent-up hard rock crunch, a slow-building storm of crashing guitar and stop-start beats haunted by Green's wailing vocals, with undeniable proto-metal overtones in its strange, swirling acid brew. It's certainly not surprising that Judas Priest would later cover it during their late-seventies Killing Machine era. In contrast, the flipside's World In Harmony is as different as can be, a gorgeous instrumental in the tradition of Albatross, its crystalline guitars spiraling off into the sunset. Taken altogether, the 7" was the apotheosis of Peter Green-era Fleetwood Mac, and — much like Gene Clark with The Byrds' Eight Miles High — it would turn out to be Peter Green's parting gift to the band...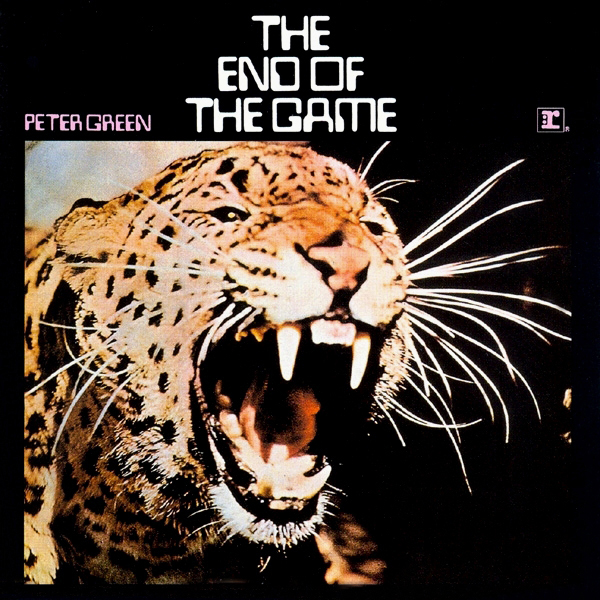 The seeds for Green's exit were sown while the band was on tour of Europe, when he fell in with the Highfisch-Kommune after taking LSD during a party at the commune... and then refused to leave. Eventually, the band managed to pull him away, but after a couple more shows with Fleetwood Mac, he left to cut this solo record, which is essentially a monster acid blues jam session put to wax. Green's sizzling leads in evidence throughout, it's a logical progression from the atmospheric rave ups of Then Play On, a moody set of six instrumentals that shift freely between gentle, strung-out guitar passages like Timeless Time and Hidden Depth, and blistering acid freakouts like Bottoms Up and The End Of The Game.
---
It would turn out to be his only solo record for nearly a decade. In between, he played on a handful sessions with various figures, including blues stalwart B.B. King and his old bandmate in Peter B's Looners, Peter Bardens. He even reunited shortly with Fleetwood Mac, before descending into drug addiction, mental problems, and even occasional run-ins with the law. He spent time in and out of psychiatric hospitals after being diagnosed with schizophrenia, even undergoing electro-convulsive therapy in the mid-1970s. However, by decade's end, he started to pull himself together and finally reemerged with his sophomore album in 1979...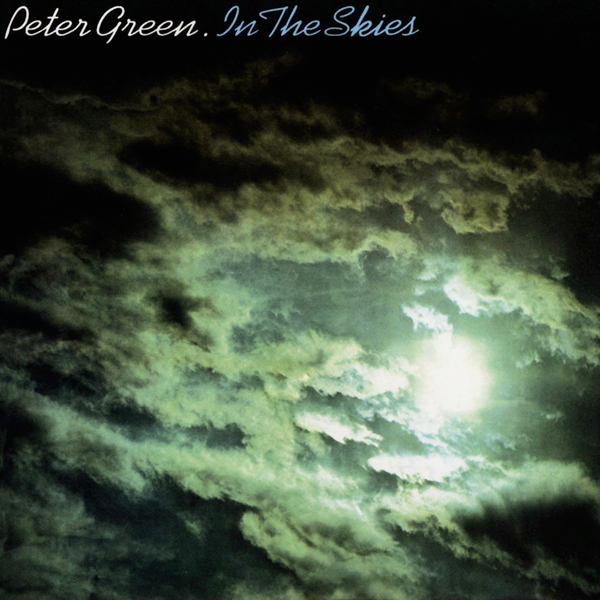 Given the backstory, In The Skies plays exactly as you might expect: as an older, wiser brother of The End Of The Game, far more mellow and downcast but all the better for it. The playing throughout is tight as a drum, and the clean, warm production — bathed in Rhodes and reverb — is the perfect backdrop for Green's shimmering guitar lines and world-weary croon. It's worth noting that old bandmate Peter Bardens is on the keys throughout, and his stew of Fender Rhodes, Hammond B3, Hohner Clavinet, and even some subtle synth effects are a key ingredient in the album's dreamy, Gaussian-blurred sound. Throughout the record, I'm occasionally reminded of the most atmospheric corners of contemporary Steve Miller Band (think Sacrifice) and the deep space blues of Roy Buchanan's awesome You're Not Alone.
The album alternates between subtly powerful vocal showcases and moody instrumentals, giving it a loping, surreal quality, as if experienced in and out of the mists of a dream. The awesome instrumental Slabo Day has long been one of my go to downbeat after-hours jams, and a perfect introduction to Peter Green's expressive greatness in a more normal setting. I could even see this album appealing to fans of the latter-day Fleetwood Mac, particularly the more introspective corners of the band's sound. It's a stunning redemption and reinvention for the acid blues visionary, setting him back on the path of music-making on and off for another forty years. And in light of the man's recent passing, it's a great way to say goodbye to his singular sound and vision.
Footnotes

Surprisingly, it was even featured in FSOL's mind-blowing BBC Radio 1 Essential Mix 2 alongside the likes of A Certain Ratio, Tonto's Expanding Head Band, 23 Skidoo, The Chemical Brothers, and Small Fish With Spine.