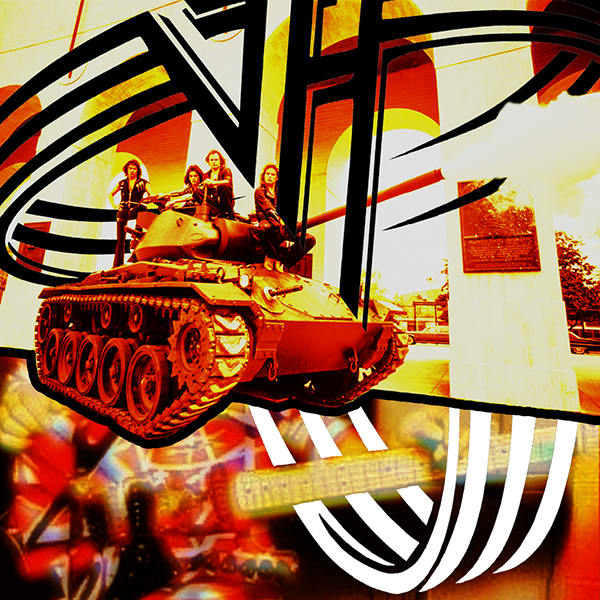 If there was one band that served as the axis on which seventies hard rock gave way to eighties heavy metal, it was Van Halen. Arriving on the scene just as many of metal's first wave giants were running out of steam, their flashy, glamorous sound set the stage for the next decade of rock 'n roll (one can hardly imagine the whole L.A. scene happening the same way without them). Just as the new wave of British heavy metal — bands like Motörhead, Judas Priest and Iron Maiden — cut away the prog trappings of the 1970s to arrive at a lean-and-mean punk-inflected fury as hard as a diamond, Van Halen came at you with an unbridled fury polished to a dazzling sheen: all of a hurricane's chaos unleashed with striking, razor-sharp precision.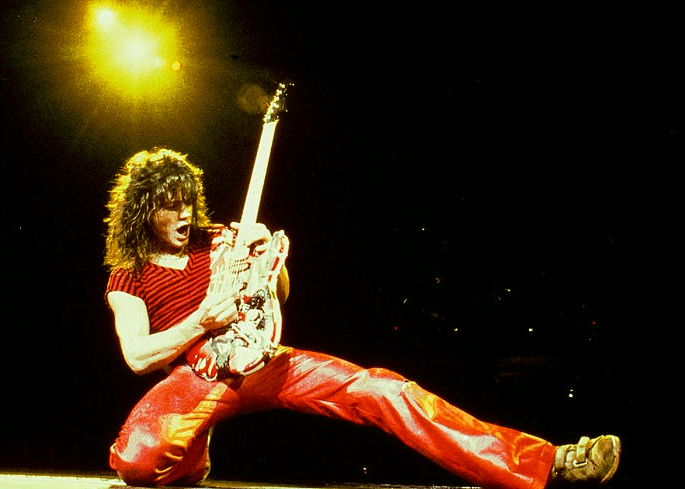 Lying at the center of that storm was one Eddie Van Halen, wringing sounds from his guitar unlike anything anybody had heard in rock's first 25 years. One need look no further than Eruption for a showcase of that fact: packing all the chaos of L.A. Blues into one minute and forty-two seconds, he shreds a machine gun flurry of razor sharp notes out into the void like some tropic volcano spewing neon sparks out into the sky, before bending them back to the earth in long arcs trailing in the afterglow. Now imagine hearing it in 1978. Eruption... now that's about as honest a song title as there's ever been.
Of course, that's just the beginning of the story. With a knack for tossing off killer tunes left and right almost at will, Van Halen's records are packed with songs that could (and did) go toe to toe with any of the ruthless pop music of the era. It's no surprise that a pop star of some consequence — one Michael Jackson — got him to play on a song called Beat It, the third single off a little album called Thriller. But today we're talking about Van Halen proper, and by way of tribute I'm gonna focus on just three records that I come back to again and again and again...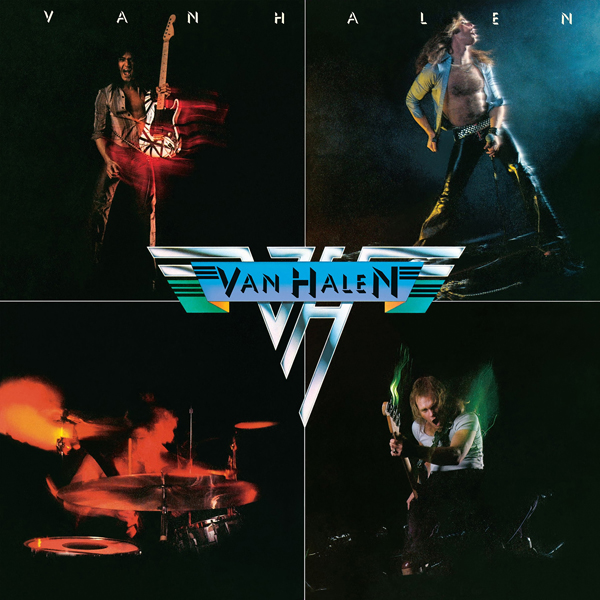 Right off the bat, there's no getting around the band's righteous debut. Opening with an arcing siren sound like something out of TRON (only there was no TRON in 1978), Runnin' With The Devil kicks into gear on a one-two stomp, coming at you like a caveman all glammed out for the Sunset Strip. You've got it all right there: frontman of frontmen David Lee Roth's off-the-cuff wild man vocals in the verse, the soaring band harmonies blazing through the chorus, and Eddie's intricate, almost baroque, guitar constructions crammed into every possible space within the song (there's a natural parallel with Prince in that respect). Eruption follows, okay check. A Pasadena partyslammin' Kinks cover, check. Then comes Ain't Talkin' 'Bout Love...
I mean, if you're some kid who's somehow wandered into this place not knowing who Van Halen is, then proceed directly to this song. You need to hear it... and you need to hear it now. Pure Nuggets straight up and down, but in technicolor, with a towering, nasty sound like a wall of voodoo. Sounding like a nightmare — in a good way, of course — it's a massive, monolithic widescreen sound... it's hard to believe it came out way back in '78.1 Five years later, much was made of Eddie's burgeoning fascination with synthesizers, but you can already hear the impulse right here: the way he makes the guitar sound like anything but, hammering notes and warping them into oblivion, he was already reshaping sound in real-time with nothing but a six-string and some pedals.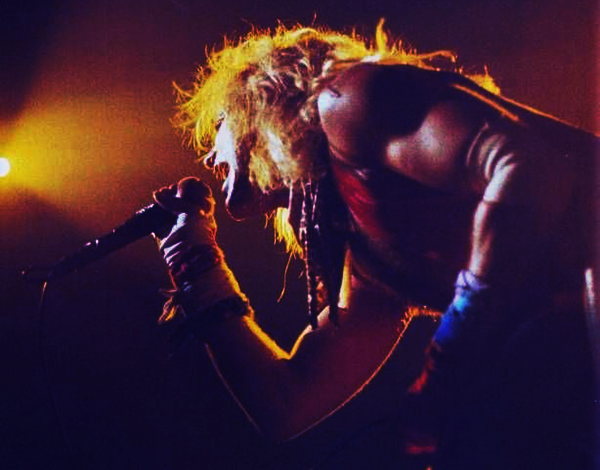 And yet if you ask me where the heart of this record lie — and the first thing I think of when it springs to mind — it's in a trio of songs scattered through the record's latter half (or thereabouts), songs that showcase this band's turn-on-a-dime panache, their vibrant off-the-wall power-with-precision attack, a dynamism that rests squarely on the rhythm section of Alex Van Halen (drums) and Michael Anthony (bass). I'm The One literally bounces off the walls and goes tumbling down the staircase before doing a back-flip and sticking the perfect landing with its soaring three word chorus ('show... you... love'). There's even a doo-wop breakdown!
Kicking off with Eddie's approximation of chopper blades on the horizon, Atomic Punk has that proto-video game soundtrack thing going on in its central riff (think Judas Priest) before EVH pulls the rug out from under it all with the helicopter's return and a furious speed-demon solo. Similarly, I'm The One is the supernova of an album closer, starting out like a sequel to Eruption before kicking into another high-speed chase. Nitro metal. Once again, the breakneck pace gets all broken up by a cascade of drums, throbbing bass, and moon bounce guitarwork, with the band chanting 'I'm on fire!' in falsetto again and again and again.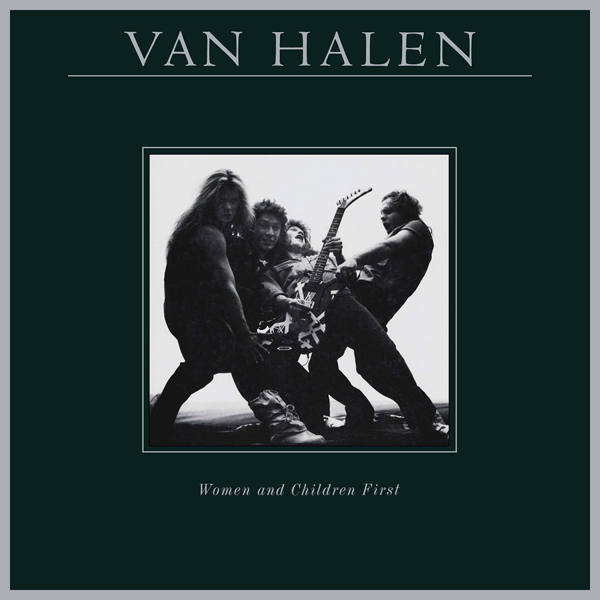 If Van Halen II picked up where the more pop-inflected corners of the debut left off — Runnin' With The Devil, Jamie's Cryin', and Feel Your Love Tonight — their third album Women And Children First is the culmination of everything else. And The Cradle Will Rock... kicks off the album with another martial stomp, the Gothic ne'er-do-well demented twin brother to Runnin' With The Devil's life-of-the-party animal. In this case, the devil — as usual — is in the details: Roth's delivery in the verses is against the beat, frequently devolving into little asides, while the music mirrors his tossed-off style, collapsing into little eddies and breakdowns (in one case, it's as if the record itself were winding down to a standstill) before kicking back into gear. It's like both sides of the debut were fused into one molten monument to raw power.
Everybody Wants Some!! is even better, rolling into view on a tumbling Tarzan drum beat — while Eddie pulls eerie atmospherics out of his sonic bag of tricks — before kicking into gear with some portentous stop-start riffing, riffing that slowly builds to a riptide curl before crashing into a Lisa-done-burned-the-house-down rave up rocker. It hit me sometime about fifteen years ago that this song's central riff, well whoah there, that's pure MC5. 'Kick Out The Jams, motherfucker!' Yes indeed... and you can take that to the bank. Gold standard heavy metal par excellence. As a bonus beat, you also get one of David Lee Roth's elaborate come-ons in the breakdown (and maybe the best of them all)! 'Everybody wants some... everybody needs some,' now that's the truth.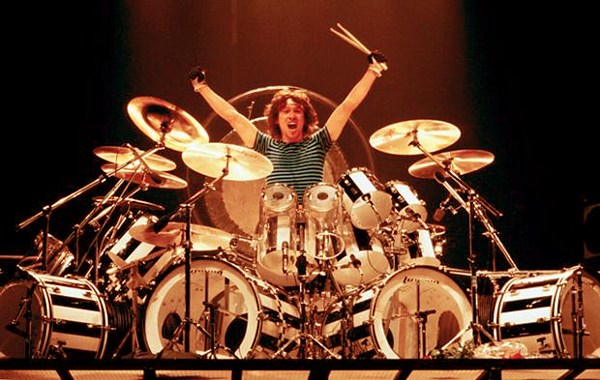 The rockers come thick and fast this time out, a tangled mass of raw power. Romeo Delight perfects the rocking-with-unstable-elements/speed demon tendencies of the debut, while Loss Of Control takes it right over the edge and into the DMZ with an attack that borders on hardcore punk (I can only assume it's what Guns N' Roses were going for with Garden Of Eden a decade later). Fools rides that swinging ZZ Top/Children Of The Grave groove for all its worth, shifting gears into Alex Van Halen's rolling drum fills in the chorus with a fluid loose-limbed flexibility, another feather in the cap for the rhythm section — meeting the flashy frontmen blow for blow — no one puts baby in the corner. Indeed, this is probably the band's most balanced record (more so than Balance, even!), from the instrumental interplay on down to the tracklist itself.
In fact, there's another satisfying thread to this record that finds the band reaching back to the mastodon stomp of vintage heavy metal and retrofitting it for the glammed out 1980s: Take Your Whiskey Home starts with some bluesy picking from EVH alongside Diamond Dave's freewheeling vocal riffs, before launching into a funky swagger midway between Mother's Finest and Led Zeppelin circa Houses Of The Holy (like if the band got a Hollywood makeover just in time for a gig at the Whisky). The album-closing In A Simple Rhyme comes on like Boston's More Than A Feeling rebuilt into a loose-cannon hot rod, while Could This Be Magic? even canes the debut's Ice Cream Man wisecrack with a wink and a nod, giving the album its title in the process: 'sail away with someone's daughter, better save the women and children first!'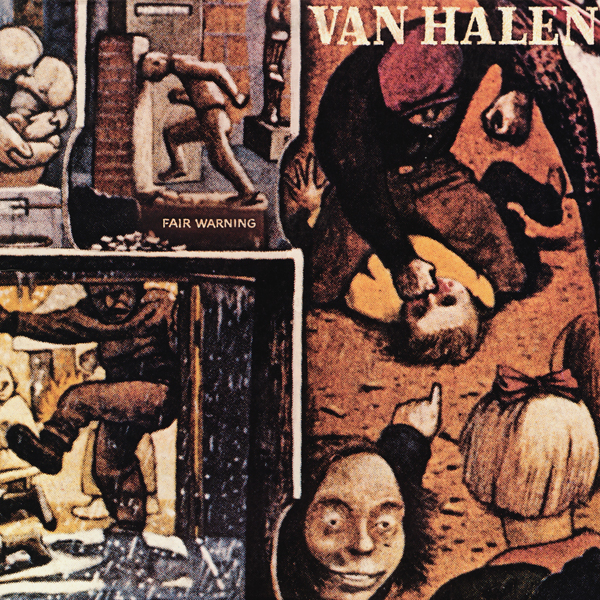 They just couldn't leave well enough alone. This band's work ethic is the stuff of legend. Another year, another record. It's hard to choose between this, that, and the third, but Fair Warning has long been my favorite Van Halen album. From the cover on downward, there's a brutality in evidence throughout that links not just with vintage metal but also Detroit powerhouses like The Stooges and the MC5. Opener Mean Street is nasty just like The Stooges' Down On The Street was,2 with David Lee Roth's quasi-rapped verses over bone-dry proto-hip hop beats, its chorus sets the tone perfectly for the record to come — 'this is home... this is mean street!' — which manages to soar even as it undercuts itself with a satisfying sense of dread (which any fool knows we dig around these parts). 'Lord strike that poor boy down!'
Yes indeed, the lessons of Women And Children First are in full effect throughout: "Dirty Movies" is another stomping rocker (with DLR's hilarious 'take it off... take it all off' aside in the breakdown), another keeper to slot away in the canon, but it's immediately followed by Sinner's Swing!, an Atomic Punk-style firecracker showcase for Eddie's guitar pyrotechnics, driven by a manic walking bassline from Michael Anthony. In fact, I'd make the argument that Fair Warning is Michael Anthony's finest hour, from the pulsing bottom end in So This Love? to the downbeat funk of Push Comes To Shove, which rides his snakelike bassline in a way that recalls ZZ Top in their absolute prime. I'll say it again for emphasis: Push Comes To Shove is a bad jam. For the record, this is me 'singling it out for praise.'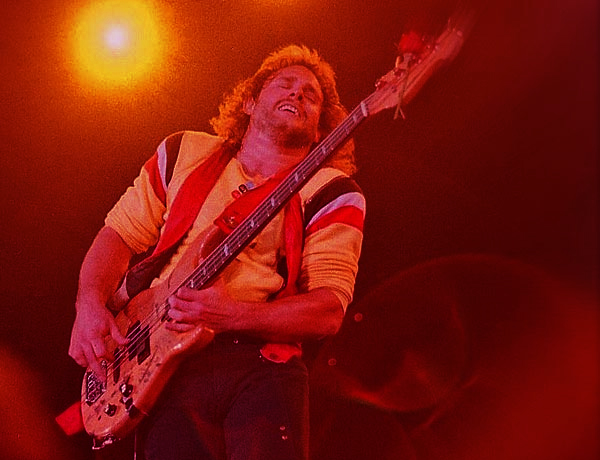 But if you're surprised to hear about funk on a Van Halen record, well all I can say is strap yourself in. Sunday Afternoon In The Park is a monstrous proto-industrial two-minute instrumental, driven by Alex's block rockin' beats pounding into the darkness in ponderous slow-motion like a mechanical brontosaurus emerging from a black lagoon, while Eddie indulges his penchant for electronics with the Electro-Harmonix Micro Synthesizer, making it sound like the most evil (and expensive!3) machine on the planet, before warping the melody into a grinding serpentine bassline and back again. If you hit me with the term 'post rock' when I'd never heard it before, this is what I'd picture.
Sunday Afternoon In The Park feeds directly into One Foot Out The Door, the record's high octane dread-soaked closer, which features the synth in question weaving through another killer rave up from the band, punctuated by Eddie's inimitable guitar pyrotechnics driving the point home. At two minutes, it's over in a flash, fading in and out before you can even blink. One wonders whether it was part of a longer jam, a jam that might be lying around on master tapes somewhere. At any rate, its the perfect closer to a record that just sort of happens — in contrast to the perfectly balanced Women And Children First — leaving you stunned and looking for your lunch money.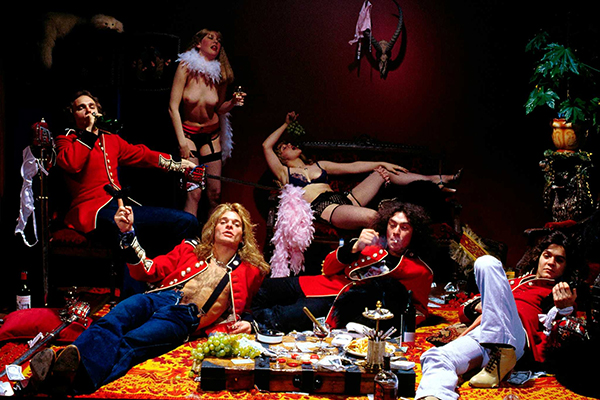 The original Van Halen lasts two more records before David Lee Roth departs for a long and multi-faceted solo career spanning everything from singer and radio host to EMT. Van Halen Mk. I's swan song 1984 was a stone cold classic, featuring the anthemic Jump — played by none other than Larry Levan on the hallowed dancefloors of the Paradise Garage — along with jukebox staples Panama and Hot For Teacher. It's a great album with a fearsome reputation, so much so that I can hear it now: 'how could you not include 1984, man??' Well, three records is three records. What can I say? I'd be here all day, otherwise! And so... at the midpoint of the 1980s, Van Halen Mk. I parted ways with their original frontman.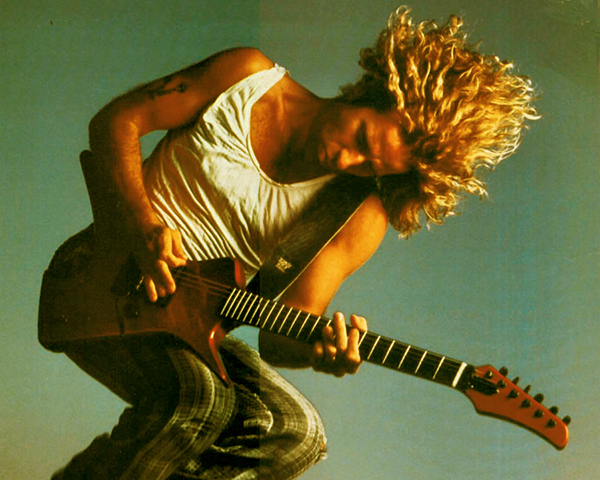 Then, the Sammy Hagar era begins in earnest with 5150, featuring the smash hit Why Can't This Be Love — which has the same relationship with Jump that Peter Gabriel's Steam had with Sledgehammer (go figure) — which was also a Larry Levan jam, if I'm not mistaken. A lot of people get down on the Hagar era, but I'm down with it (just not top three albums down with it). I'd always stuck up for old Sammy, seeing him as the underdog in this fight, but then you've gotta give props to Diamond Dave — he's on a plane of his own. Besides, after I heard Montrose, that was all she wrote. A one stop shop for my Sammy Hagar fix (well, that and Marching To Mars — there's a great four track EP in there somewhere, honest!). But I'm getting way off track here. 'Lost in the weeds,' if you will. Not that that ever happens around here...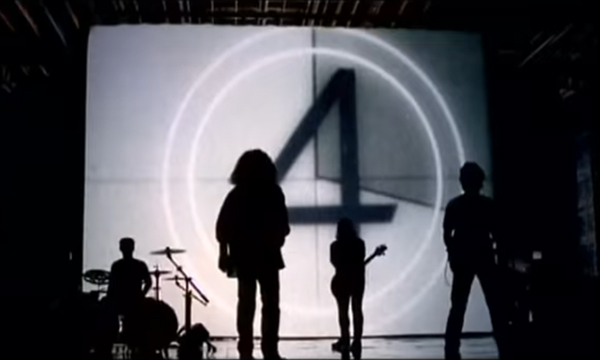 So where was I? Ah yes, Van Halen. Great band. Right Now in 1991, Balance in 1995, and then they put out the Best Of Volume I compilation in 1996, which featured a whopping three new tracks. All of which were great. Two even feature David Lee Roth back in the band after Hagar left, which lasted for something like five minutes before everyone got on each other's nerves and they parted ways all over again. Well, at least we got a couple songs before the acrimony. But great as the Roth tunes are, my favorite of the three new ones has always been the Sammy Hagar swansong, Humans Being, which was recorded for the very subpar disaster picture Twister. A nineties 'event' movie, but the band's music video is better than the movie itself. It's a 'tour de force,' even (well the song is, at the very least).
---
And for me, that's where the story ends. The band went on and off over the course of the ensuing decades, but that closing trilogy of tunes was the perfect long ride into the sunset. Another masterpiece, roll credits. Much has been made of the way the crew epitomized a California that doesn't exist anymore. That dream is over. Well, I'd argue that it's still out there somewhere — up in the mountains and out in vast expanse of the desert, among the pine trees and the palms, down the wrong street and up the right stretch of coastline — you just have to look for it... and it becomes a lot easier to find with the right music as your guide. On that front, it's tough to beat Van Halen's, driven by a titanic rhythm section, fronted by the wildest wild man of the era, and taken to its absolute zenith with Eddie Van Halen's shimmering heavy metal symphonics. So as he rides off into the sunset once and for all, I'd like to say thank you for the road map, for the music, and most of all for the memories.
Cue Can't Stop Lovin' You, roll credits. Goodbye Eddie.
Footnotes

Much as Once In A Lifetime by Talking Heads sounds like a trick in the timeline: surely this song's from 1990, and not way back in 1980! As for Ain't Talkin' 'Bout Love, I'd peg it as a song from five years later if I heard it right now for the first time.

In fact, when I first bought Fun House and popped it into my truck's CD player, only to be confronted by the wild man strut of Down On The Street, I remember instantly thinking 'this is just like Van Halen!'

The Electro-Harmonix Micro Synthesizer was actually a relatively cheap, entry-level synth available at the time. I'm reminded of Steve Miller feeding the Roland SH-2000 through an Echoplex in Fly Like An Eagle to arrive at the most otherworldly sound imaginable, a sound that was still confounding synth heads well into the 21st century. People were convinced it had to be an ARP 2600, or any number of other high-ticket synths (some of which didn't even exist in the year the song in question was recorded!).