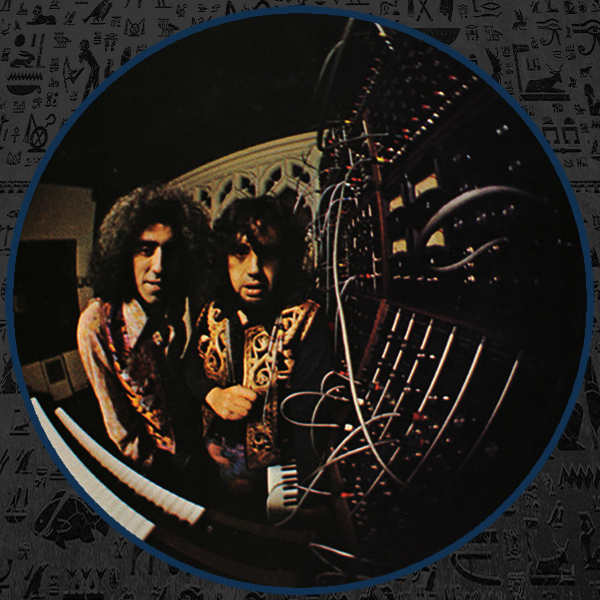 In a year that's taken many of the greats from us, we've lost a true innovator of electronic music, Malcolm Cecil. Along with partner-in-crime Robert Margouleff, he formed Tonto's Expanding Head Band, the duo that did as much as anyone to bring electronic music crashing into the mainstream, changing the pop music landscape in the process. Their prime conduit from the laboratory out into the world turned out to be soul music, and alongside Sly Stone's rhythm box innovations their electronic landscapes formed the basis of what would come to be called machine soul. TONTO's peak era of operations lie firmly in the 1970s, but in a very real sense their era never really ended, their vision continuing to reverberate right on into the present day.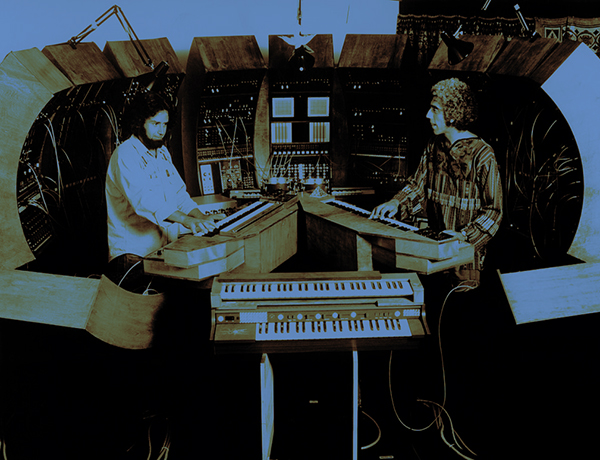 The story of Tonto's Expanding Head Band begins in late sixties New York, when synth aficionado Robert Margouleff met bass player Malcolm Cecil and the pair gradually settled on the idea of stacking synthesizers atop one another to achieve a multi-layered, poly-textural sound. As Cecil put it, "I wanted to be able to play live multitimbral polyphonic music using as many fingers and feet as I had." If that sounds remarkably prescient of the bedroom electronica brigades that would tumble out in their wake — from Thomas Leer to Richard D. James — then we're thinking the same thing. The duo gradually built the gear they accumulated up into what they called TONTO (which stood for "The Original New Timbral Orchestra"), an interconnected web of synthesizers that ultimately grew to fill an entire room, and only continued to expand with time as they continued to experiment with sound.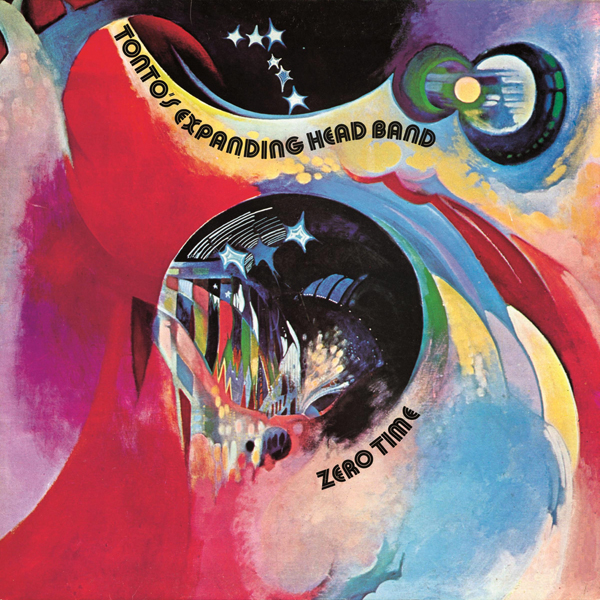 In an era when such things were relatively commonplace, Cecil and Margouleff were given long lease by Herbie Mann's Embryo imprint to showcase the results of their experiments across the length of an entire LP. Zero Time was the result, a shifting sonic masterpiece containing naught but pure electronica. This isn't the ambient music of Brian Eno and Harold Budd, nor is it the trancelike space music of Klaus Schulze and Manuel Göttsching. It's not even particularly minimal or symphonic. Instead, these strange, prog-inflected compositions bear the most striking resemblance to the sort of music French auteurs like Heldon and Lard Free would cook up in a couple years time. Other Gallic figures like Bernard Szajner and Ghédalia Tazartés (who sadly also passed away this year) were even further off on the horizon, emerging nearly a decade later.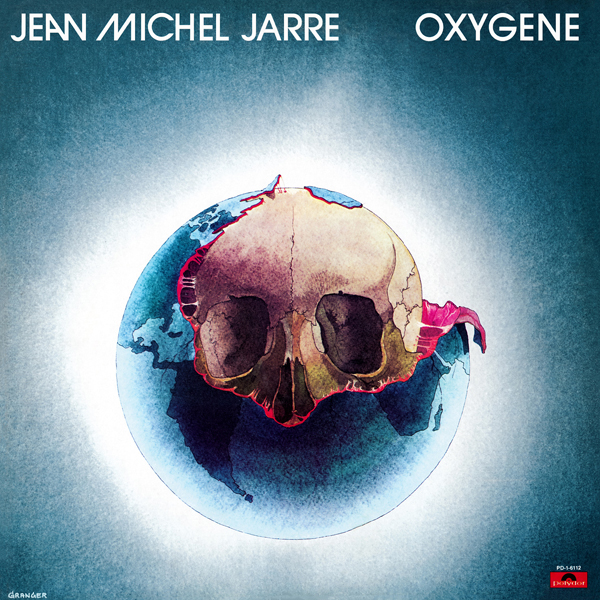 Perhaps the most apt comparison of all is Jean-Michel Jarre, whose landmark Oxygene LP was still six years away from existence. Apt because Zero Time pitches electronica squarely as pop music, shifting from maximal, ever-evolving missives like "Cybernaut" and "Timewhys" to almost proto-industrial environmental experiments like "Jetsex" and "Aurora", leaving no stone unturned in the process. "Riversong" approximates the sound of Hindustani music (mirroring Beaver & Krause's contemporary experiments), replete with heavily-processed electronic vocals, while the mournful synths of the closing "Tama" seem to weep before your eyes, bringing to mind peak-era techno romantics like Derrick May and The Black Dog. The common theme throughout the album was the way the sounds themselves seemed to take on a life of their own, as if they were geological formations taking shape and springing to life right before your eyes, mineral spirits rising and sinking with the tides.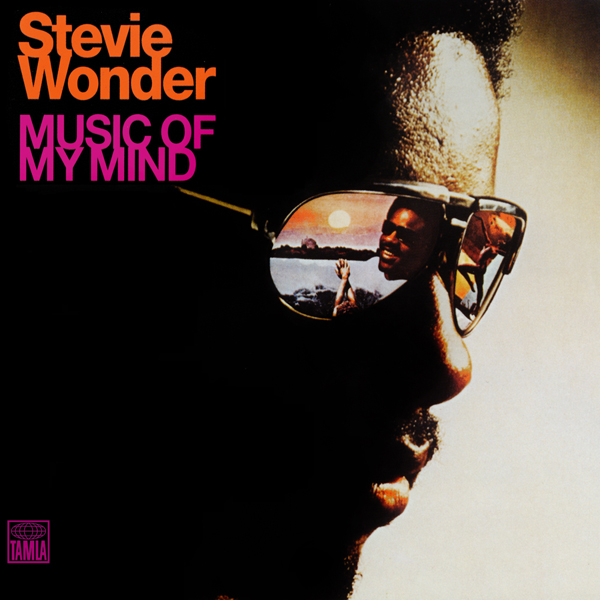 Perhaps unsurprisingly, the record did not turn out to be a smash, but it did find one very important early fan: a young Stevie Wonder, who was in the midst of breaking free of the Motown machine to carve out an unequivocal identity within the ranks of the label. He'd already released the phenomenal Where I'm Coming From, which sketched out the new path he'd follow for the remainder of the decade, and in the multi-textured sounds of Zero Time he could hear the future. Enlisting the duo and their TONTO system for his next album Music Of My Mind, he set about crafting an album of lush, synth-inflected soul that kicked off his storied run of '70s classics. The record had so many great moments, from the quietly building epic "Superwoman" (ground zero for 4 Hero's post-Two Pages sound) to the frenetic fast-forward funk of "Keep On Running", that it was hard to keep track of them.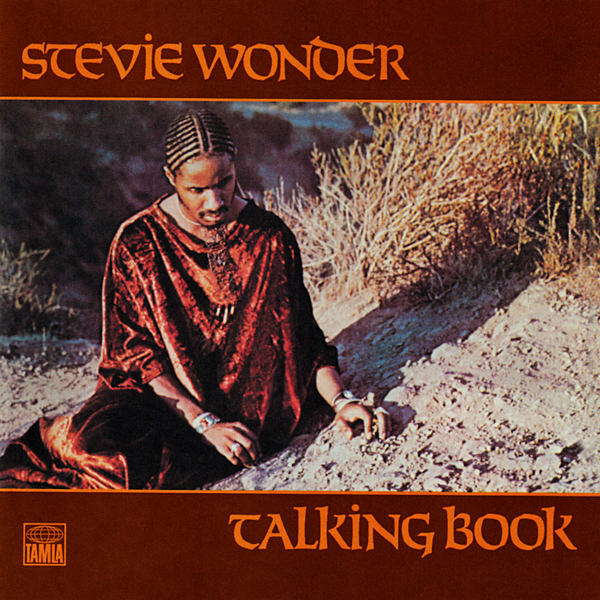 And right there at the center of it all was Tonto's Expanding Head Band, melting synths like hot butter across it all. With the benefit of hindsight, it's interesting to trace these songs back to Zero Time, where a tune like "Cybernaut" seems to have already locked onto that machine soul pulse, at times sounding like Graham Central Station's masterpiece of electronic soul, "'Tis Your Kind Of Music". As for Stevie's run of classics, at this point just beginning to gather steam, "Love Having You Around" — with its processed vocals and pulsing machine sonics — was the biggest signpost of all, offering the perfect encapsulation of the sounds still yet to come, captured on sterling albums like Talking Book and Innervisions, right up through the sprawling double album (plus a bonus 7"!) Songs In The Key Of Life.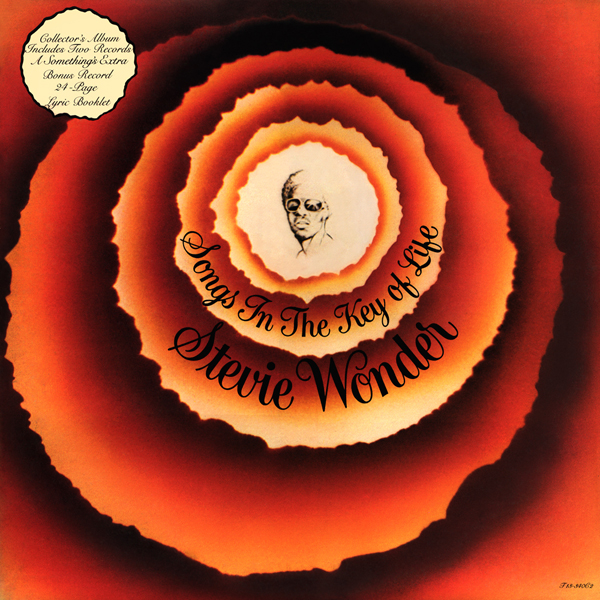 By now, these records are so legendary that they're easy to take for granted, but they undeniably lay down the blueprint for modern soul, from the down-and-dirty RnB grind of "Maybe Your Baby" to the jazzed-out broken beat prototype "Too High", you can see where almost everyone got their ideas. I mean, "Have A Talk With God" literally sounds like a Timbaland production from 1997! Only the drums tether it to the era. It's fun to note that each of these records' earthtone sleeves are a perfect match for the sounds contained within, the way the dusted rhythms play off TONTO's florid synth inflections and grinding basslines, swirling into a lush, smoked-out sound. The flipside other to Sly Stone's contemporary records, all of which exist quite naturally together in a class all their own (throw in Marvin Gaye's Trouble Man soundtrack and you've got the machine soul trifecta), these records make all the lists (and deservedly so).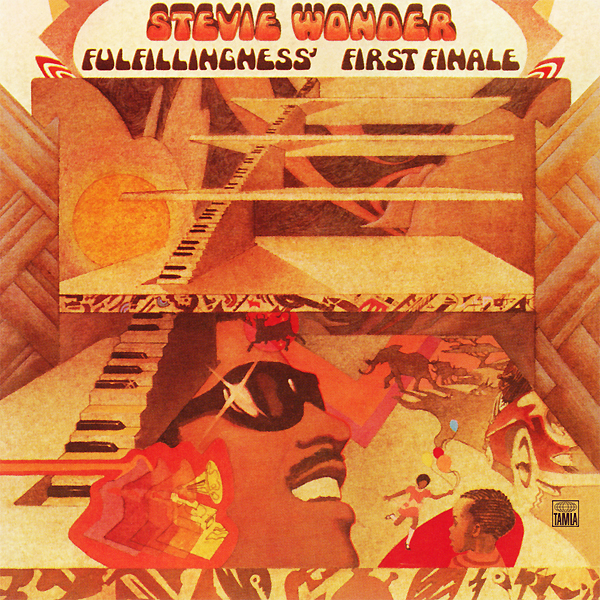 However, my absolute favorite Stevie Wonder record of all is this one, Fulfillingness' First Finale, which is ever so slightly neglected in light of its more esteemed siblings. Coincidentally, it's also the most exquisite showcase for TONTO's impossibly lush synthwork, slightly understated inna jazz style but given plenty of room to breathe. In what is a relatively mellow set, the electronics are sun-glazed and left to melt across their surroundings. "Creepin'" is a spaced-out quiet storm masterpiece, with its unfolding clockwork rhythm and deep synths rumbling just beneath the surface, while "It Ain't No Use" does the bubbling, broken beat thing in slow-motion. Only "You Haven't Done Nothin'" breaks into a "Superstition"-esque canter, its rolling Clavinet runs bathed in descending bleeps and increasingly intricate horn charts. But for me, the record's most subdued, almost exotica-tinged corners are my favorite, the quiet storm ballads and songs like "Heaven Is 10 Zillion Light Years Away" and "Smile Please" serve as the perfect canvas for TONTO's ever-expanding sound. A low key, slept on masterpiece.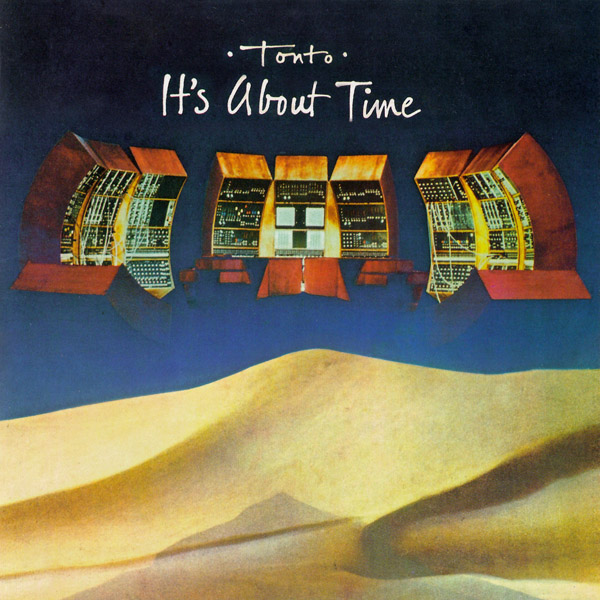 Speaking of slept on, TONTO actually made one more record of their own, which came out right around the same time as Fulfillingness' First Finale. Having worked with figures as diverse as Richie Havens, Randy Newman, Ravi Shankar, and The Doobie Brothers, their pop instincts had been honed considerably, giving the record a sharp sense of clarity that stands apart from the head music of Zero Time. On the aptly-titled It's About Time, the compositions are even more fleshed-out and conceptual, with the album consisting of two multi-part suites stretched across the entirety of both sides. Despite the length, these aren't marathon kosmische jams but tightly-composed little electronic oddities, captured with crisp detail and a razor sharp focus.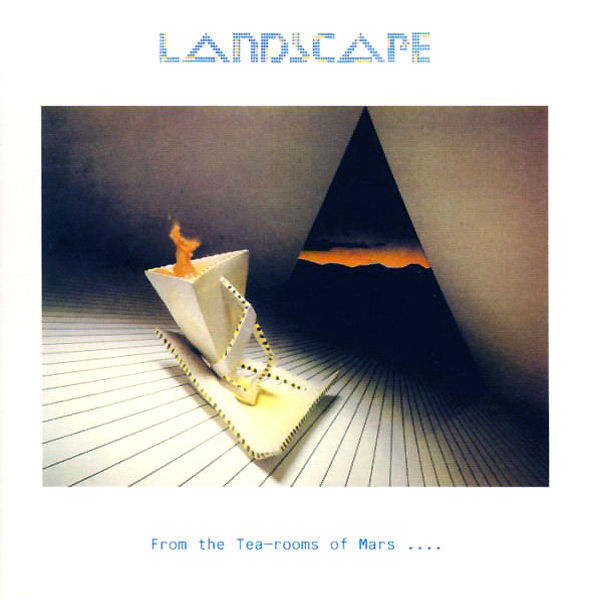 The first side's (once again aptly-titled) "Face Up" veers wildly from the tumbling staccato frenzy of the opening "Beautiful You" to the juju space jazz of "Tonto's Travels", which sounds just like the skewed robot cabaret numbers on Landscape's 1981 new wave progtronic extravaganza From The Tea-Rooms Of Mars... To The Hell-Holes Of Uranus — and the closing pastoral drift of "Beautiful You", which plays like the Roedelius side of Harmonia or Cluster were scoring a nature documentary for PBS in the '70s (which of course brings to mind Boards Of Canada, Belbury Poly, et. al.). The way I remember it, this was the sort of music everyone seemed to be trying to make in 2007.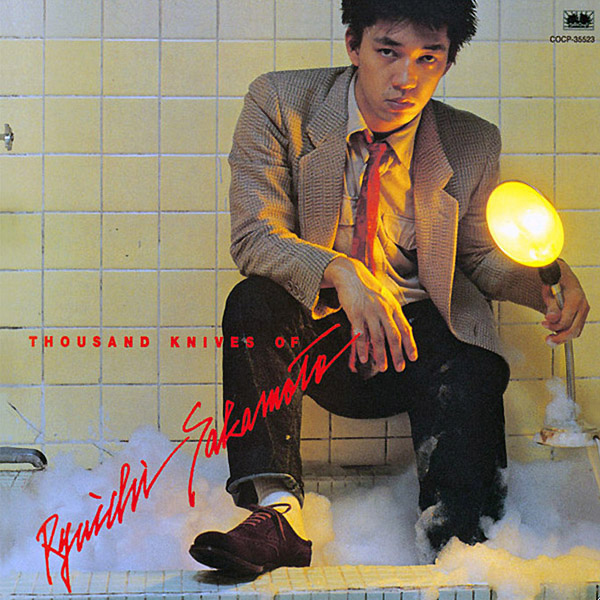 But even in 1974, the pace of electronic music's development had already begun to accelerate, with figures like Heldonnow in full swing and Tangerine Dream entering their more pop-oriented second phase with Phaedra. Still, TONTO managed to hold their own, and It's About Time often sounds more like the Thousand Knives Of Ryuichi Sakamoto or Thomas Leer circa 4 Movements and even Jimi Tenor's '90s space jazz excursions than anything on the menu in 1974. "Pyramid Suite" shifts through bleep-tastic corridors bathed in crystalline strings, with the android jazz of "Forty-Nine Judges" playing host to a particularly delicious synth/horn simulation. Taken as a whole, the album's an excellent companion piece to the debut, and might be an even better starting point for all the synthwave fans out there. Of course, it also works as a great companion piece to what they were doing with their other most frequent collaborators in the '70s...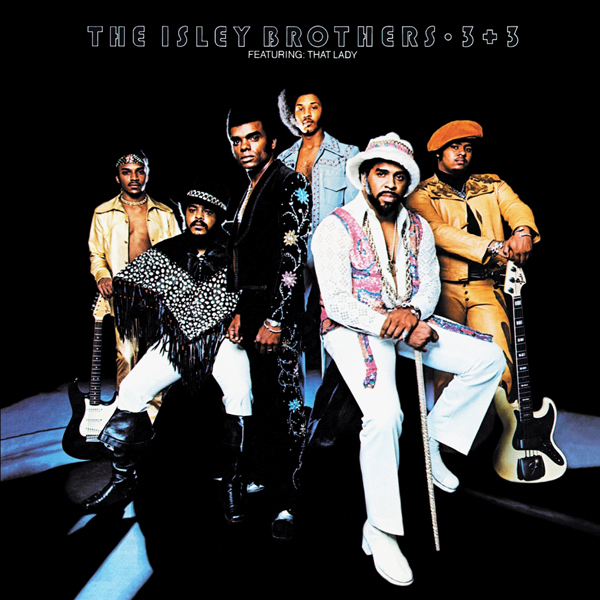 No one seems to talk about it, but TONTO worked with The Isley Brothers nearly as much as with Stevie Wonder over the course of the decade, and the best of these records arguably capture the duo operating at the peak of their powers. Truth be told, I dig some of these Isleys albums even more than Stevie's, particularly where the ultra-tight, nimble drumming from George Moreland plays the perfect counterpoint to the synth architecture, which all meshes in a sun-glazed flurry when Ernie Isley's trademark fuzzed-out guitar magic takes flight. In fact, I vastly prefer The Isleys' funk — exemplified by tunes like "Live It Up" and "Fight The Power" — to Stevie Wonder's more celebrated "Superstition" sound. I've always thought tunes like "That Lady" and "Winner Takes All" bear a striking similarity to the nascent electro, at this point still some years in the future.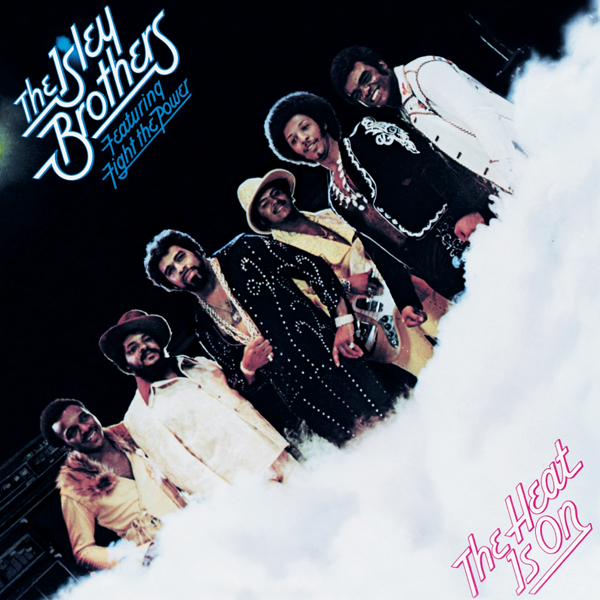 As with Stevie Wonder, I have a distinct favorite of Isleys record, and in this case it's The Heat Is On. "Fight The Power" and the title track are both killer funk outings, with the synths brilliantly weaving intricate basslines that coarse through the the rhythms (particularly in the latter, where they seem to run out and bubble over before reloading at the end of each bar. Another interesting touch is the Bowie-in-Berlin preempting Cartesian split between the uptempo a-side — with both the aforementioned funk ditties rounded out by the proto-boogie blast of "Hope You Feel Better Love" — and the bucolic wash of side two's descent into gorgeous ambient soul.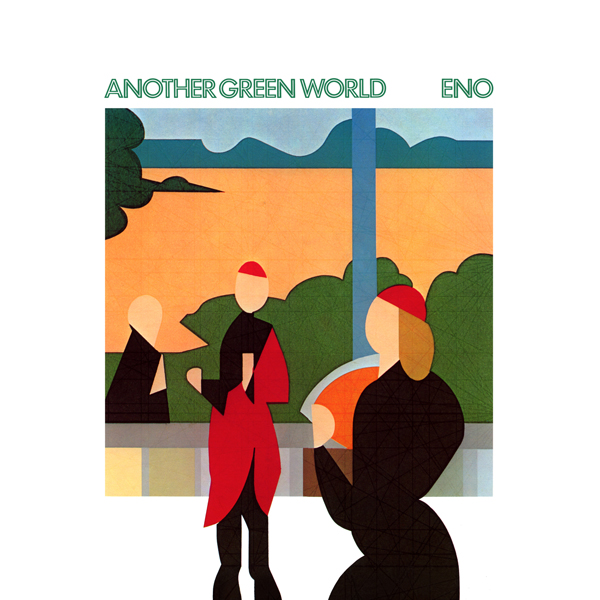 Aching ballads like "Make Me Say It Again Girl" and "Sensuality" are virtual playgrounds for the lush, organ-ic TONTO sound, their flowing landscapes already worthy of inclusion on Another Green World even before Ron Isley takes them to the next level, crooning in the midst of it all. "For The Love Of You" is the prototype for the sound of RnB as we know it, and the interplay of those syrupy synths and sweet falsetto would be lifted wholesale by everyone from R. Kelly and Aaliyah to Janet Jackson and Jam & Lewis. The Heat Is On is my absolute favorite among a slew of classic records, the real good good O.G. soul/funk/proto-boogie mash up, and once again Malcolm Cecil and Robert Margouleff are never far from the controls. I can only assume these albums don't make all the lists because there's just too many The Isley Brothers records to choose from!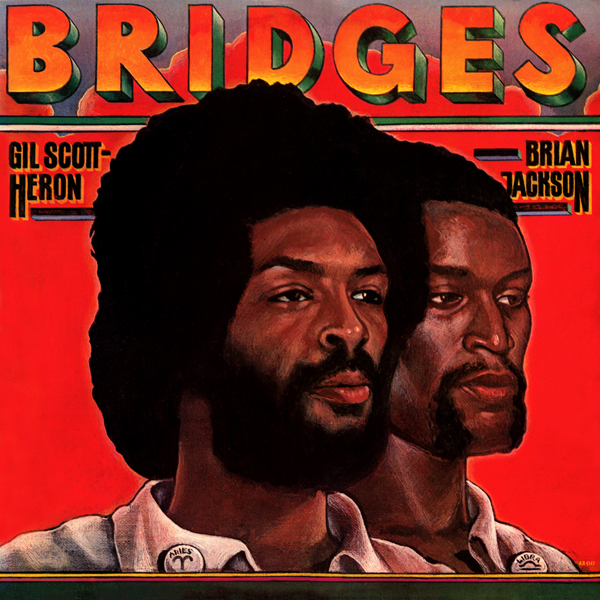 Tonto's Expanding Head Band continued to work with other artists as the decade wore on — ranging from jazz fusioneers Weather Report to space rocker Steve Hillage — but the last group to really integrate TONTO into their sound were Gil Scott-Heron and Brian Jackson. Part of this might be down to the fact that Jackson actually played the unit on the awesome Bridges LP (incidentally, my favorite), kicking off a great trilogy of albums that continued with Secrets and wrapped up with 1980 (the sleeve of which actually features Gil and Brian hanging out inside TONTO).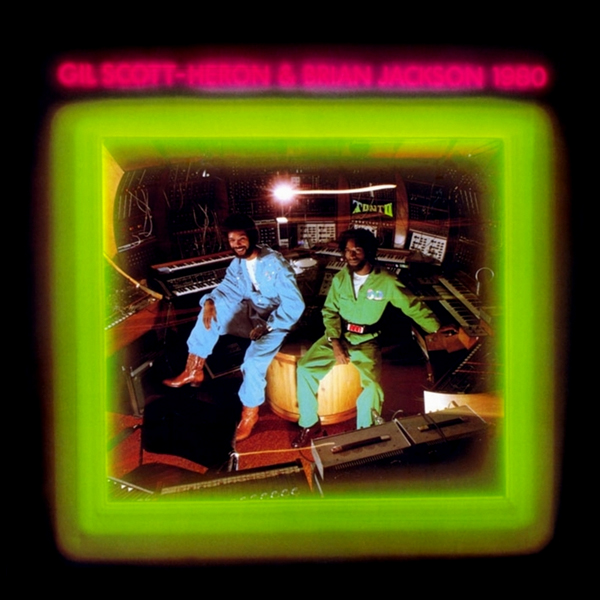 That spaceship vibe matches the offworld sounds found within all three LPs, where every beat is blunted and every edge beveled to perfection, and tunes like "We Almost Lost Detroit", "Angel Dust", and "1980" aren't just blueprints for everyone from Moodymann and Amp Fiddler to SA-RA Creative Partners, but 21st century soul fully formed twenty years ahead of schedule. Slotting in patly with the official Parallax quartet of proto-machine soul innovators, it's telling that three of them rang up Tonto's Expanding Head Band for their electronic expertise (only Marvin Gaye kept his own council with records like Trouble Man and Here, My Dear).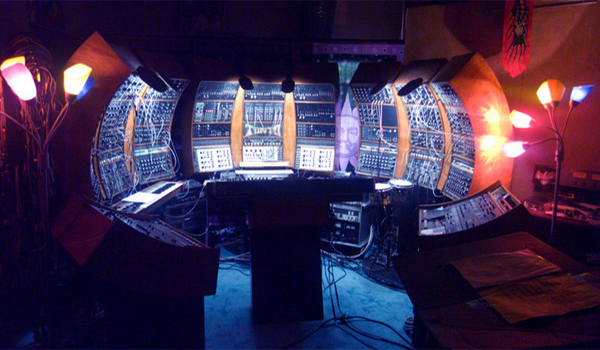 It's a testament to the visionary strength of the duo that their electric dreams had such a profound shaping influence on pop music over the course of the 1970s, right there alongside Teutonic titans Kraftwerk. By 1980, the landscape had changed completely — with new wave and synth pop crashing into the charts — and everyone from Depeche Mode and The Human League to Prince and Peter Gabriel were diving headfirst into electronic sounds. From electro boogie on up to the nascent house and techno, dig down beneath and you'll find TONTO lingering in the shadowy prehistory, back when bands like Led Zeppelin and The Rolling Stones roamed the earth and even Kraftwerk were still just getting started.
---
Twenty years later (hell, even 40 years later) you could still point back to them from myriad reference points all around and their music was still fresh as wet paint, still fueling parts of the whole thing like the oil in the earth. In the end, it all comes down to the singular vision of Tonto's Expanding Head Band, a duo the drive and focus to put the whole thing together, the technical expertise and inspiration to make it all work, and struck with the crazy idea to fill a room with synths and see what happens...