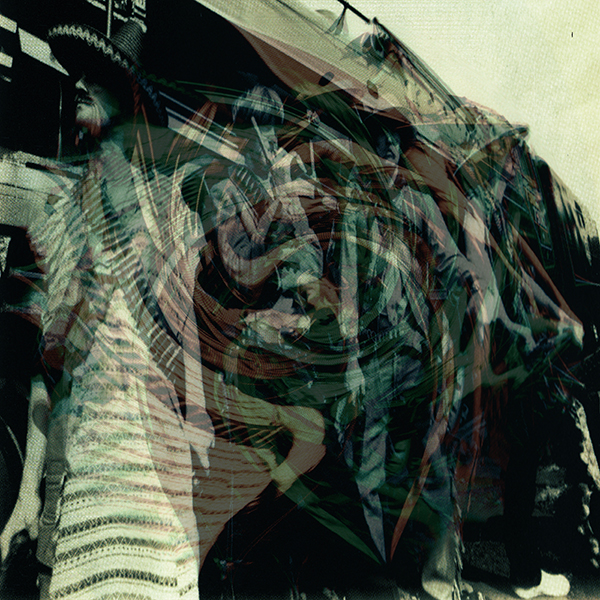 As they say over on Wikipedia, "This article is a stub," just a place to get down a concept while it's still fresh in my mind (after all, that's how Terminal Vibration started out in the first place). As you've probably noticed, I've been hinting around the concept of this whole Dusted thing for awhile now. Put crudely, it's the music essayed by people like Beck, Soul Coughing, Cake, and Sublime, a concept that began to form in my mind circa the initial ascent of these figures. At the time, I referred to it loosely as "trailer park rap," inspired largely by Beck's slacker troubadour masterpiece "Loser" and then codified by Citizen King's "Better Days (And The Bottom Drops Out)". Loosely speaking, this sound was nineties rock's final gift to the radio before the turn of the century (the whole rap-metal thing actually predates it).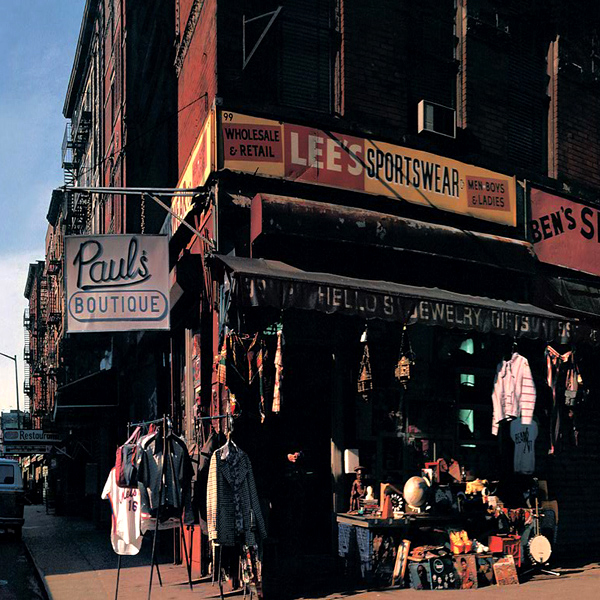 However, in recent years, I've come to describe the sound as "dusted" in honor of the notorious Dust Brothers, who really crystallized the sound in the first place. Whereas the productions of Marley Marl and Prince Paul conjured up a day-glo, kaleidoscopic vision of sampladelia, The Dust Brothers' soundscapes sketched out a dusty, superfly flipside to Daisy Age sound-paintings like The Biz Never Sleeps and 3 Feet High And Rising, a sensibility writ large on Beastie Boys' Paul's Boutique. The sound and vision may have been just as kaleidoscopic as 3 Feet High And Rising, but without any of the lingering 1980s electro-futurism and new wave inflections, everything was shot through a retro-tinged, proto-Spike Jonze/Tarantino lens.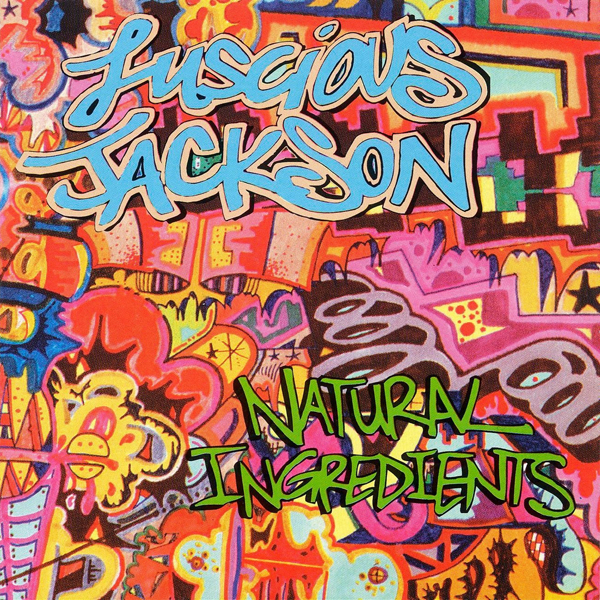 Accordingly, I've carved out a physical space between rap and trip hop to house all this music, which previously existed in a combination of those two sections and an uneasy conglomeration labeled "indie dance" The latter has since been scattered to the four winds: britpop (The Stone Roses), electropop (Hot Chip), techno (The Shamen), and dusted (Luscious Jackson). After all, it seems like a genre largely used to describe a certain sector of the music scene where this type of music came from, rather than the music itself, which is probably why the term itself has fallen out of currency in recent years (although it seems to have been replaced by the more unwieldy "alternative dance"). So despite the fact that I can't think of a universally-adopted term for what I'm calling "dusted", I decided to chance it, put together a section, and see what happens.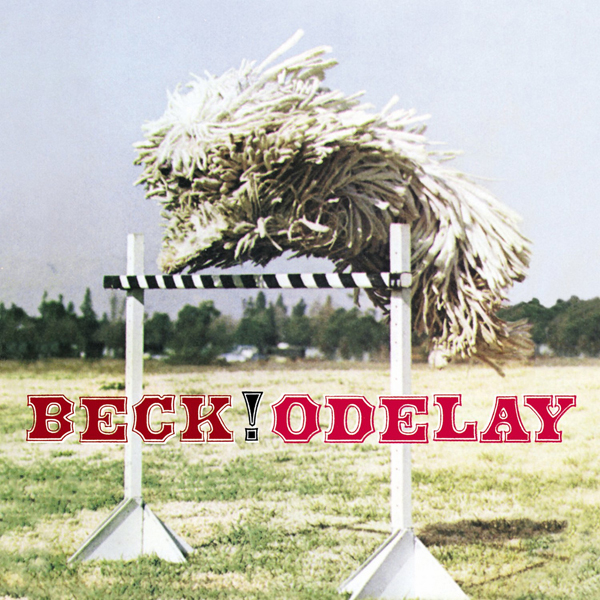 So what went in? Well, first of all, there's the really obvious stuff like Beck, Soul Coughing, Cake, Everlast, and Citizen King. This is the music that inspired the category to begin with. Then there's the early pioneers, figures who were dabbling in the sound before the radio was quite ready for it, like Basehead and Pigeonhed. You've also got auteur producers like Danny Saber, who cut a zig zag dash through the decade, working with everyone from Bronx Style Bob and Public Enemy to Black Grape and David Bowie, not to mention his Agent Provocateur project. From there, it's but a small leap to adjacent groups that might've had a bit more of dream pop's DNA about them, figures like GusGus, Laika, and White Town. I mean, there's no getting around "Your Woman", is there?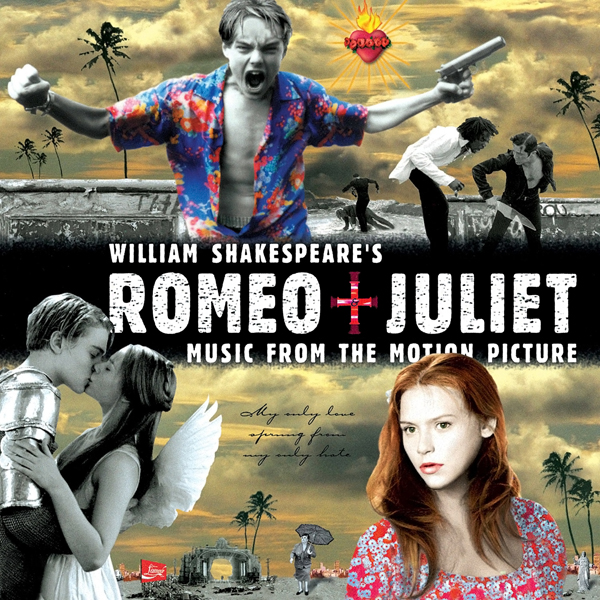 One thing these figures have in common (with the exception of GusGus and Laika) is that I'd never have filed them with trip hop. Figures like Garbage, Curve, God Lives Underwater, and Poe were simultaneously an uneasy fit with indie dance yet a bit too vigorous for dream pop, but slot them in there with the dusted records and they're right at home. There's also quite a few soundtracks from the era that hover around this area (after all, The Dust Brothers scored the Fight Club OST), but none more patly than the soundtrack to William Shakespeare's Romeo + Juliet, which was everywhere at the time. From the bleached-out, post-Tarantino atmosphere of the film itself to songs like Garbage's "#1 Crush" to Radiohead's "Talk Show Host", there's an undeniable sense of the dust to the whole affair.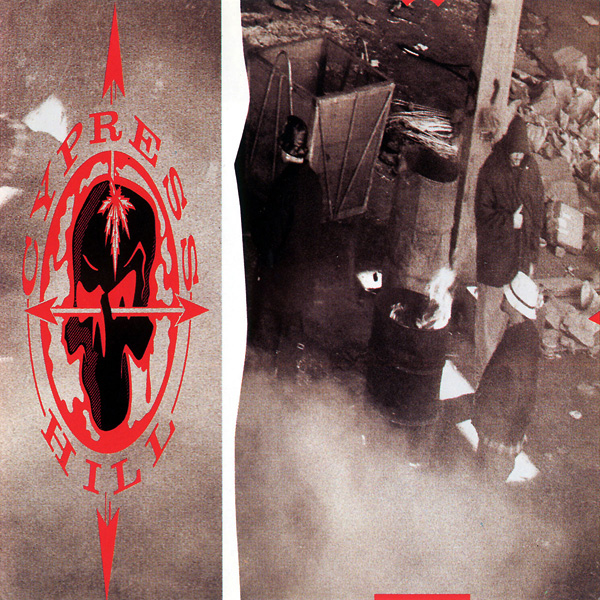 A lot of this had to do with the overlap between certain sectors of the rock world, hip hop, and dance culture around this time, in part down to the rise of those (now ubiquitous) music festivals and a general omnivorousness in people's musical listening habits at the time. Say you were at a party in 1997, wouldn't be all that surprising to find Cypress Hill, Superunknown and Dig Your Own Hole in the stack of CDs by the soundsystem. Accordingly, there's certain hip hop crews that drifted rather naturally across the border from the rap section into dusted, chief among them Beastie Boys, Cypress Hill, and New Kingdom.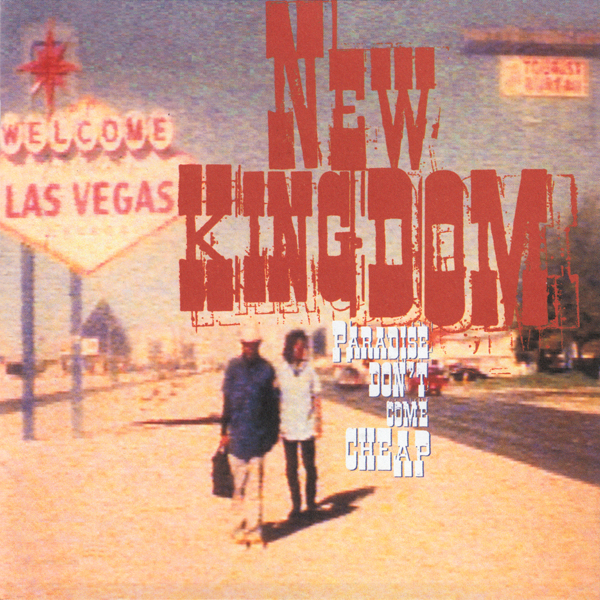 From the Beasties' dalliance with The Dust Brothers, Money Mark and Luscious Jackson to the frequent rock touches and their penchant for Meters-esque instrumentals, they belong next to Odelay and those three artists. Similarly, Cypress Hill had DJ Muggs as their guide, a producer equally comfortable with rock as rap, and even cut a rap rock album in 2001. Not only were DJ Muggs' blunted productions a crucial influence on trip hop, but they loom large over this whole dusted terrain as well. Accordingly, DJ Muggs and Soul Assassins also get pulled into orbit. As for New Kingdom... well, that goes without saying.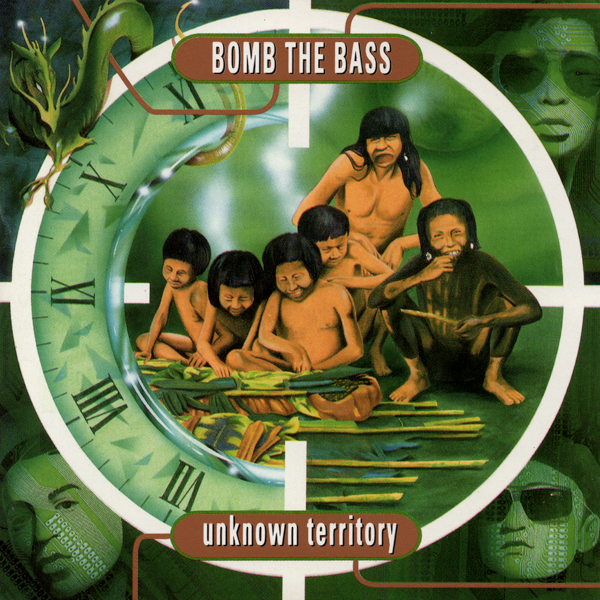 Another rap figure that finally found a home is Justin Warfield, who for me always seemed to be hanging around the trip hop/big beat nexus, particularly by way of his collaborations with The Chemical Brothers and Bomb The Bass. In fact, the latter epitomize a certain type of artists that sat equidistant betwixt the worlds of trip hop and big beat, oftentimes because they were relatively early, turn-of-the-decade figures who turned out to be influences on both. Bomb The Bass, Depth Charge, and Coldcut are the most obvious examples, but also Meat Beat Manifesto and Renegade Soundwave, while latter day figures like Death In Vegas, Mekon, Deejay Punk-Roc, and Leon Mar's Oil output kept the flame burning well into the 21st century.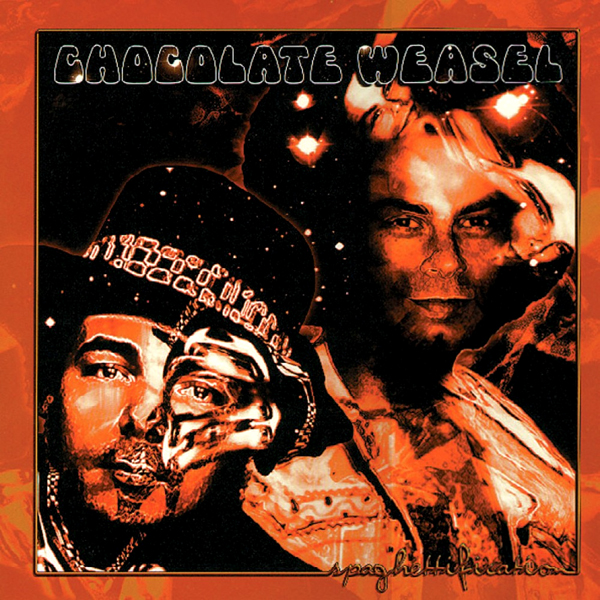 Speaking of O.G.s, Japanese crew Major Force were — alongside Coldcut and Double Dee & Steinski — at the forefront sampladelia's often offbeat sensibilities, something that lived on in the music of Wagon Christ, London Funk Allstars and Chocolate Weasel, artists that might typically get slotted in with trip hop but whose attitude is quintessentially dusted. Similarly, contemporary compilation series like 3 Minute Blunts and Freestyle Files lie firmly in this territory. In fact, the entire "freestyle" micro-phenomenon was probably a stab at describing its currents in the underground. It was a great genre name, fit perfectly, but had already been claimed by the 1980s The Bronx scene of the same name!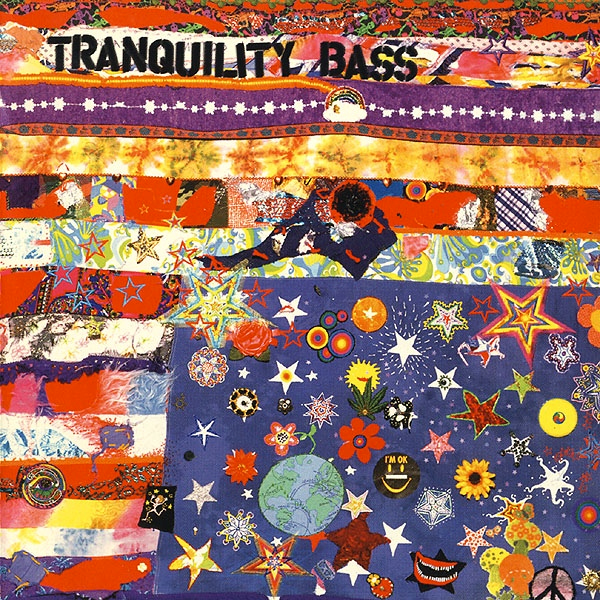 Other, more radio-ready figures like Sneaker Pimps and Whale were previously filed in with trip hop, but made far more sense when moved here (particularly an album like Splinter). Ditto Leslie Winer, who along with the Bomb The Bass/Tackhead connections, practically defined the whole trip as early as 1991 before cutting the out-of-time masterpiece Witch in 1993. UNKLE were another one that were ostensibly a trip hop act but seemed to exist outside it (the later albums certainly back this up). There's also the whole Exist Dance slipstream, the whole pre-Fatboy Slim/post-hippie flameout epitomized by Tranquility Bass' Let The Freak Flag Fly, that rounds out another corner of the dusted polygon. Similarly, The Beta Band were a shoo in once I really gave it some thought.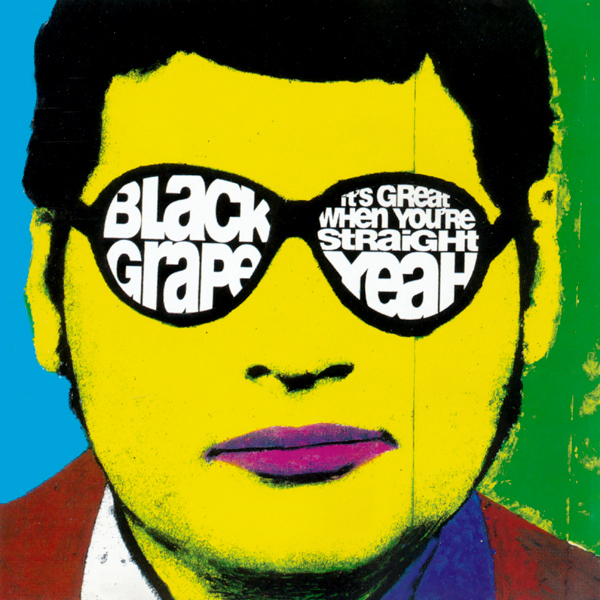 There's also figures that were just a bit too "not rock" to follow World Of Twist and EMF into britpop. Primal Scream may have started out as a relatively straightforward post-Paisley britpop outfit, but they quickly reached breakaway speed with albums like Vanishing Point and Exterminator, stuff that belongs more in a "beat" section than a rock one. Similarly, Happy Mondays slipped into britpop alongside most of Madchester, but Black Grape crosses that threshold into dusted territory (just as Blur may be the quintessential britpop band, but Gorillaz are the essence of 21st century dusted-ness).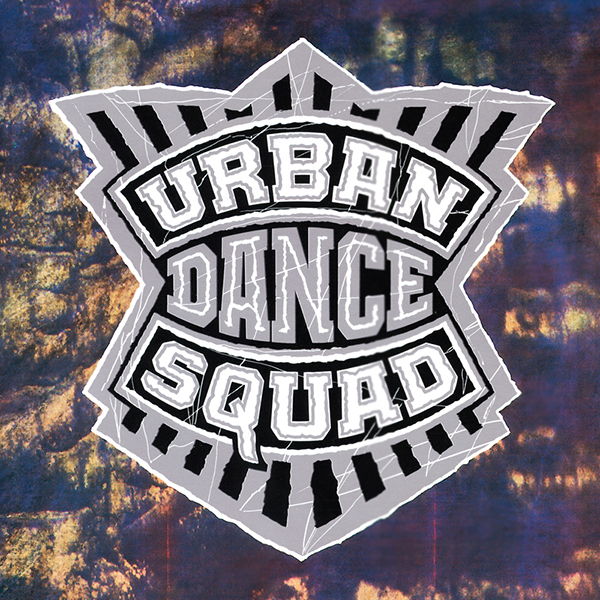 And then there's all your vaguely funk/rap/rock groups (at least the ones that predate when things got really dark and/or metal): Sublime, 311, and Urban Dance Squad Dust Brothers alert!), all of whom have that crucial reggae/dub influence that would later be bled from the sound. In fact, reggae and dub are fairly central to the whole affair, which is matched coming from the other side by figures like Common Sense, Ramshackle, Bronx Style Bob/Khaleel, and Finley Quaye, while I've always thought Leeroy Thornhill's post-Prodigy Flightcrank project had something of this flavor about it. And if I could be so bold as to throw a curve ball into the mix, I've grown to hear Lenny Kravitz as part of this continuum as well (ducks behind the counter).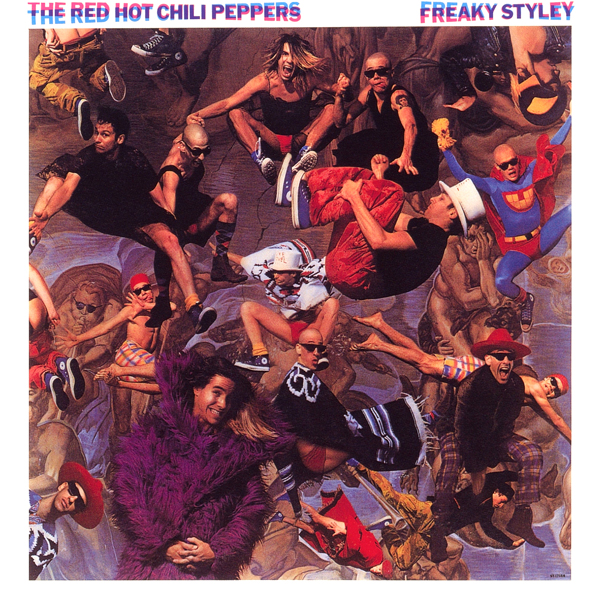 Finally, there's three artists who I'd argue laid the foundation for this entire section we're working with now, each of them embodying a different corner of the sound. The first, chronologically speaking, is Red Hot Chili Peppers, who'd been doing their thing since 1984 and their self-titled debut, followed swiftly by the George Clinton-produced Freaky Styley. "Hollywood (Africa)" a relatively straightforward Meters cover, with its low-slung beats and group-changed chorus, is the prototypical dusted tune (The Meters might be the first and single most important influence on the dusted sound, but more on them next time), while nineties-era tunes like "Scar Tissue" and "Soul To Squeeze" embody the downbeat, soulful side of the sound that Everlast would later call home.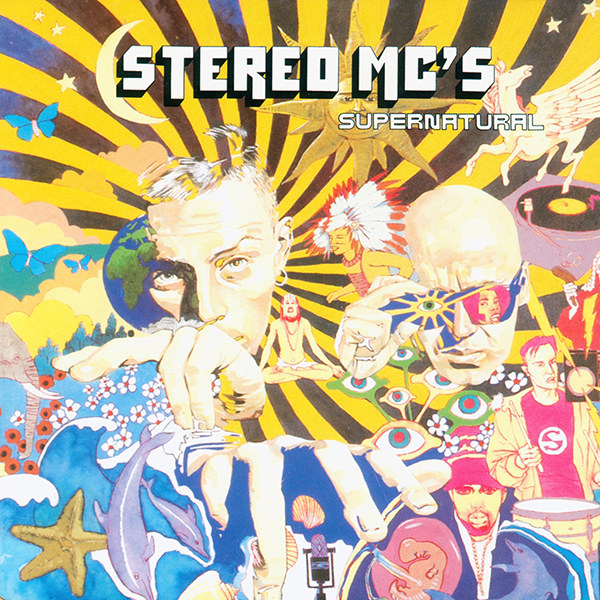 The second are the Stereo MC's. They're the last of the three, chronologically speaking, and they don't even predate some of the other artists in the section, but they're the first to so clearly embody the sound. In the same way the Ramones are the earliest quintessential punk band — despite earlier figures like The Stooges, Rocket From The Tombs and the MC5 surveying much of the terrain — the Stereo MC's are the living embodiment of the dusted sound. Theoretically a U.K. rap outfit along the lines of Hijack or London Posse, they'd always had an almost Coldcut level of focus on production, instrumentals, breakbeats, and other pieces going back to their earliest singles. In fact, certain copies of the Supernatural LP came packaged with a bonus disc of unrelated dusted instrumentals, Ultimatum Break Beats (two of these beats crop up on Terranova's DJ-Kicks).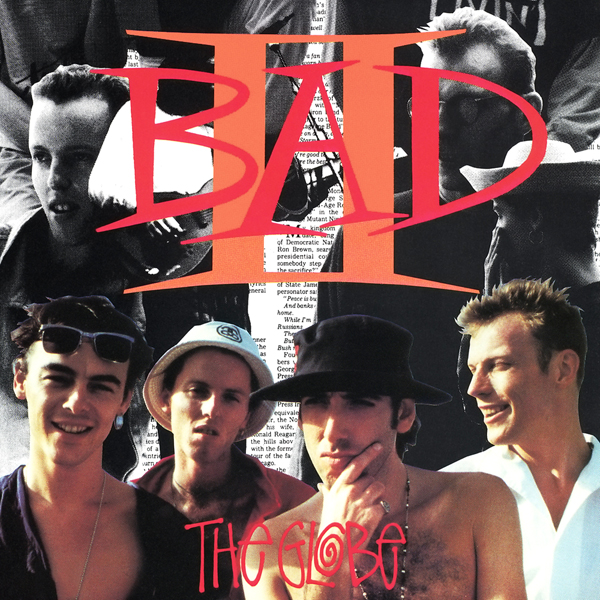 Last but not least is the great Big Audio Dynamite, formed by Mick Jones after getting the boot from The Clash and a brief stint in General Public. On one hand indie dance pioneers alongside New Order — and their ongoing dalliance with rave is already well documented — B.A.D. always had an ear to the ground with respect to rap and soundsystem culture. By the point of The Globe, they were firmly in proto-dust territory with tunes like "The Globe", "In My Dreams", and "Kool-Aid", which was taken to its zenith with the tragically unreleased Entering A New Ride LP in 1997 (when else?!). Radioactive may have dropped the ball on releasing the album, but the Sunday Best (the line between dusted and big beat is a porous one) managed to squeak out, and the band released the album for free digitally in 1998 (long before it was cool to do so).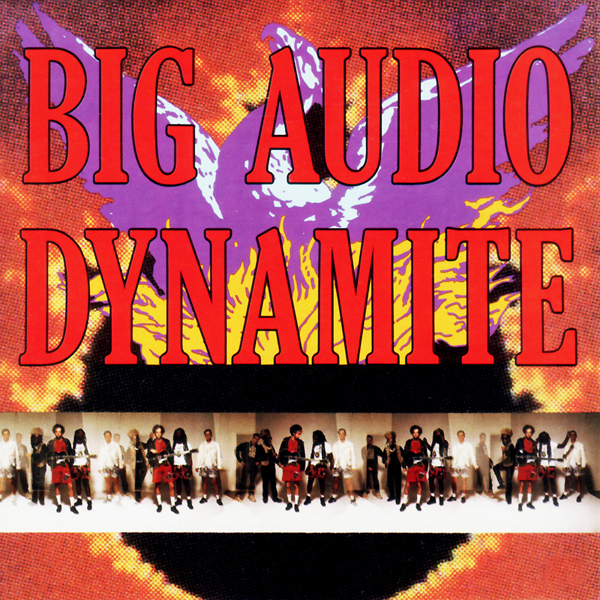 Of course, they'd been messing with the same sound right there at they beginning with tunes like "Medicine Show" and "A Party", albeit within the 1985 beat matrix. I mean, The Bottom Line 12" even got a release on Def Jam, complete with remix from Rick Rubin! By the point of 1989's Megatop Phoenix, they'd deconstructed everything into a kaleidoscopic post-new wave mirror image of rap records like Paul's Boutique and 3 Feet High And Rising, but spiked with the spectre of the nascent rave culture. Which means my favorite record of all time is a dusted record. Hell, it's a big part of why it's my favorite album. So it's high time this music got a section of its own. As The Chemical Brothers once put it, "In Dust We Trust".