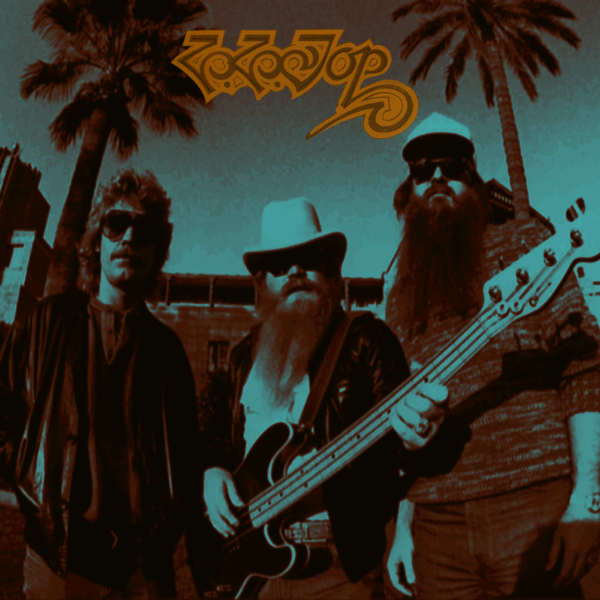 I've always wanted to do a little break out on ZZ Top's '70s records, in fact, I had a partially sketched-out piece from a few years back that I dusted off for reference tonight. I'd been saving it for when I finally caught them live, since I always thought I'd get a chance to catch them in the act at some casino — naturally — or other, but missed my chance a few years back. With Dusty Hill's death late last month, it turns out that would've been the last chance to catch the original three-piece, a tight unit that'd been doing their thing for over fifty years now. It just goes to show the age old wisdom, don't put off till tomorrow what you could do today. So in lieu of the full on live experience, this little tribute will have to suffice...
---
ZZ Top were the power trio of Billy Gibbons (guitar and vocals), Dusty Hill (bass and vocals) and Frank Beard (drummer extraordinaire), a souped up roadster of a rock 'n roll band that emerged from late-sixties Houston, Texas and carved out a weird little corner of the public imagination, a place where they doggedly stuck around ever since. They'd often get lumped in with your general barroom rock of the era — and truth be told they probably wouldn't even have argued with that classification — but still it must be stressed that there was a lot more going on under the hood than they're usually given credit for. Accordingly, they're a band I've always had a particular fascination with.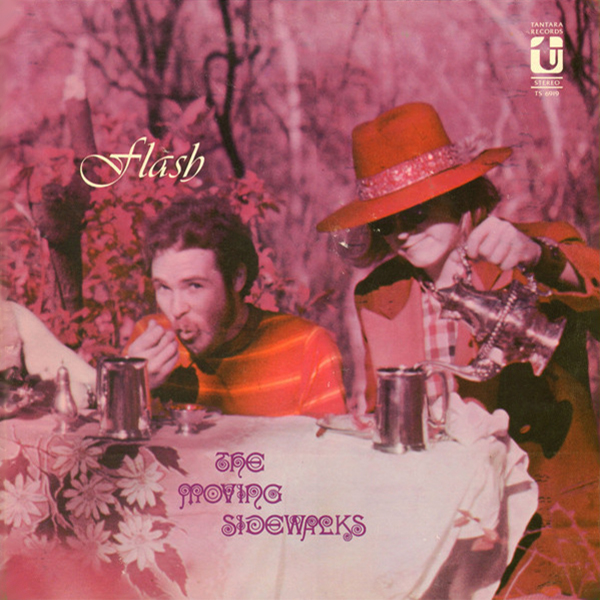 Ten years ago, I might have made more of the band's roots in sixties psychedelic rockers The Moving Sidewalks — Billy Gibbons' original band — and how they were contemporaries of (and influenced by) 13th Floor Elevators, but these days I think their records can stand on their own without going too deep into all that good stuff. The stretch of seven '70s ZZ Top LPs are a rock solid set of American blues rock — as storied, humorous, and myth-fueled as the long sprawl of the American Southwest stretching from the Gulf Of Mexico to the Pacific Ocean, and all the inhabitants therein — the Stateside counterpart to purveyors of British blues like Peter Green's Fleetwood Mac, the Edgar Broughton Band, Stack Waddy, and the Groundhogs.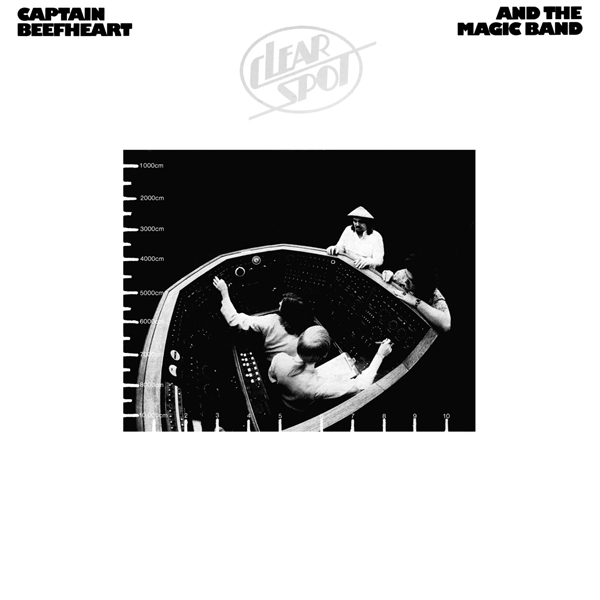 Add in the band's skewed rhythmic panache and Billy Gibbons' penchant for surrealism, and there's a sensibility that's always struck me a bit like Captain Beefheart if he were in the mood to party for a month straight (rather than hole up in the Mojave — which I can feel too, believe me). Indeed, if you dig Beefheart records like The Spotlight Kid and Clear Spot — his Ted Templeman-produced stab at radio play — or even the mantric high desert proto-krautrock boogie of Mirror Man, then you'll find a lot to dig in the band's 1970s output. Hell, even Safe As Milk ain't that far off. At any rate, just be warned that the Beefheart references come fast and thick in this survey of the band's output.
And if you have no idea what I'm talking about, just kick back and take a dive with me into the wonderful, weird world of ZZ Top.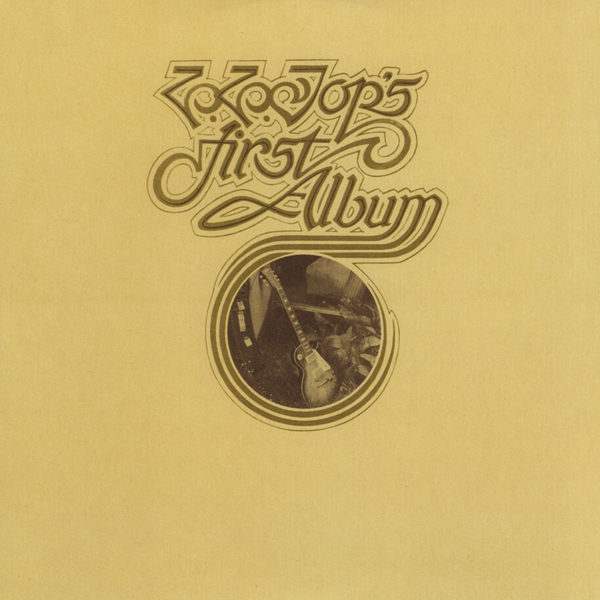 It all begins in 1970, with ZZ Top's First Album (appropriately enough). Right off the bat, there's a certain tightness at play that lines up with the straight up electric blues of its era — more Earl King's New Orleans Blues than The Rolling Stones' Sticky Fingers — with these three musicians humming like a well oiled machine as they burn through everything from breakbeat rockers like "Goin' Down To Mexico" and "Backdoor Love Affair" to 12 bar burners like "Bedroom Thang" and "Just Got Back From Baby's", all the way over to gorgeous, downbeat and dusted cosmic American music that would make Gram Parsons proud in the heart-tugging "Old Man".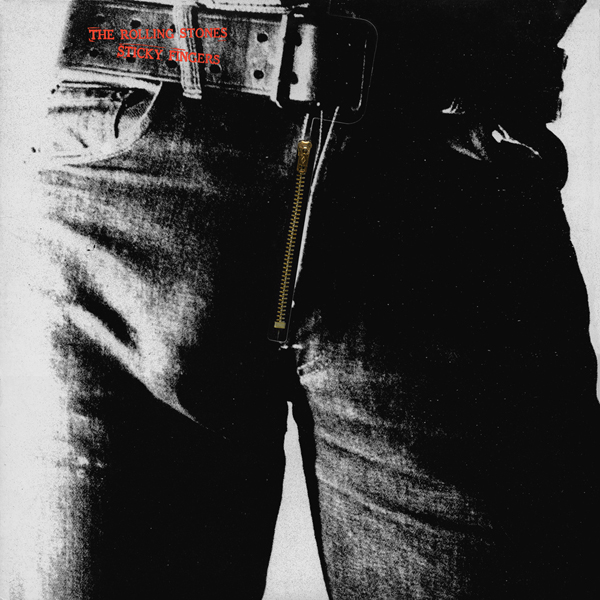 Speaking of The Rolling Stones, this album also has the other "Brown Sugar", a totally different tune that has nothing to do with The Stones' classic rock staple and even predates it by a few months. Starting out with some stripped-to-the-bone fretwork and relatively freeform blueswailing, it explodes into the prototypical ZZ Top breakbeat blues burner, with Billy Gibbons' heavy riffing over Dusty Hill's throbbing bass and Frank Beard's supertight drumming, as Billy Gibbons unfurls a set of his typically offbeat lyrics extolling the virtues of a certain type of — ahem — medication.
Would you judge me if I told you that I dug it a whole lot more than The Stones' tune? Well then, there you go...
The good times continue with Rio Grande Mud, and "Francine" opens the album with their first hit single (which actually sounds about as Stonesy as they would ever get), but even better is "Just Got Paid", which is pure, uncut ZZ Top. With proto-metal riffing in effect that places it alongside "Immigrant Song" — albeit played-out at the same mid-tempo burning breakbeat groove as "Brown Sugar" and the rough-and-ready "Goin' Down To Mexico" — it's unsurprising that five of the band's records sneak into Chuck Eddy's unorthodox survey of the metal underworld, Stairway To Hell.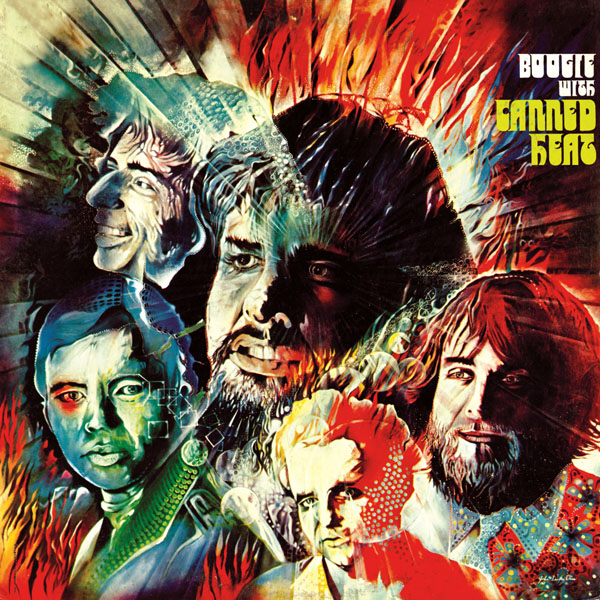 "Whiskey'n Mama" rolls like some strange blues deconstruction machine, with more quasi-Beefheart moves than you might casually expect based on the band's relatively meat-and-potatoes reputation, even as it maintains the heavy riffology of "Brown Sugar" and "Just Got Paid". In a sense, it's what Canned Heat might sound like if they ever really cut loose and rocked out with just a little less respect for the source material in question, amping it up like Led Zeppelin and freaking it out like Blue Cheer. This sort of hard-blues-rock-breakbeat-boogie is a sound they'd cane again and again, and thank the goodness because there's nothing else in the world quite like it.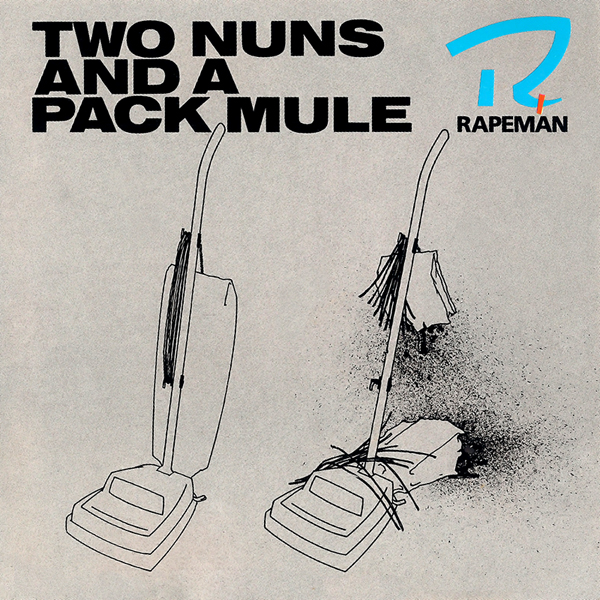 Somehow, "Just Got Paid" wasn't a hit... in fact, it wasn't even a single! However, it did get covered by Steve Albini's charmingly-titled Rapeman project some fifteen years later, just as the whole post-Big Black/post-hardcore/noise rock thing was beginning to take shape. It's a relatively straight-up cover too — just a bit more stripped-down and angular — which gives some idea as to how durable ZZ Top's sound turned out to be in the long run. And while we're on the subject of noise rock, I've always thought The Jesus Lizard cleanly descended from the tradition of ZZ Top and biker rock, albeit freaked-out in the post-Scratch Acid hardcore slipstream.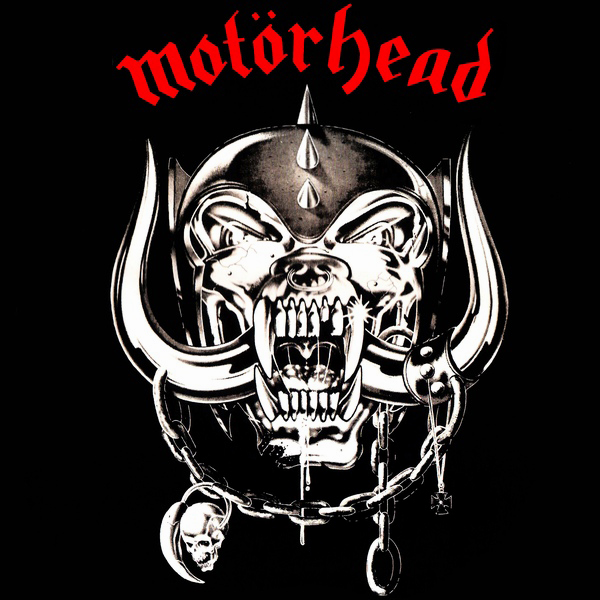 "Biker rock, you say?" Absolutely, let me explain. Usually dated back to the "heavy metal thunder" of Steppenwolf's "Born To Be Wild" — and its subsequent association with Easy Rider — but actually stretching back to rock 'n roll's original motorcycle man Link Wray, biker rock ultimately feeds into metal via Blue Öyster Cult's sinister "black and white" trilogy and Hawkwind's most earthbound, proto-metal excursions, ultimately winding up in the peak-era heavy metal of Motörhead, Saxon, and Judas Priest. In fact, Motörhead actually covered "Beer Drinkers & Hell Raisers" around the time of their awesome self-titled debut (one of my favorite records ever).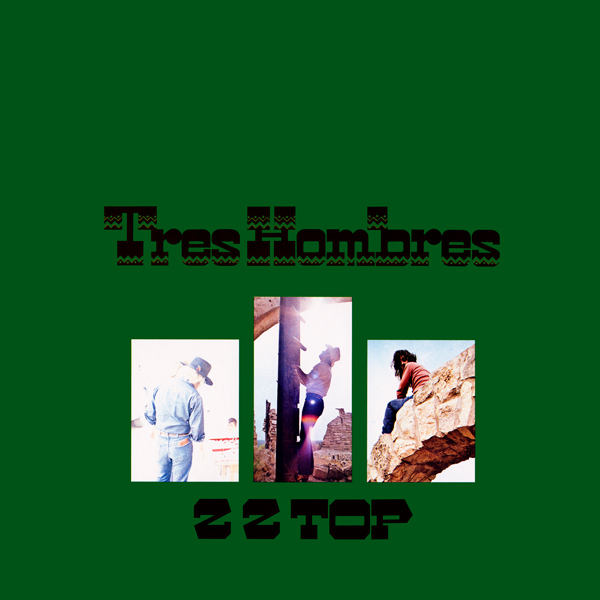 However, I must admit that I prefer ZZ Top's original (from the album Tres Hombres), which sounds something like an Ed Roth cartoon come to life, this monster, turbo-charged hot rod blues chugging along at highway pace through the sprawling desert sand. I remember reading Josh Homme bigging up ZZ Top's early albums in an interview (circa 2006, if memory serves), going so far as to say that if you hadn't heard the albums, then you had an incomplete picture of rock 'n roll. Right on! I had to respect the way he gave props to the O.G.s, and it all clicks into place when you trace the machine-like drive of Queens Of The Stone Age back through tunes like "Beer Drinkers & Hell Raisers" and "Heard It On The X" (but more on that later).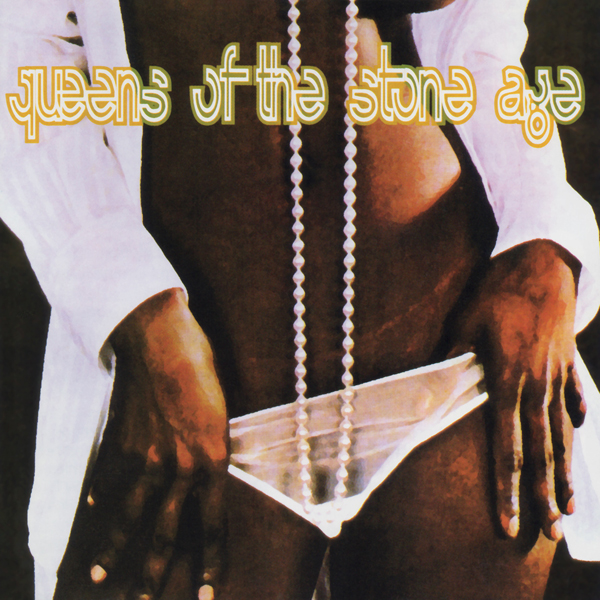 However, there's a whole other side to the band — and this album — as showcased in the moody masterpiece "Master Of Sparks". This is a definite contender for my favorite ZZ Top song altogether, and consulting iTunes it appears to be their most played song in my library. It's an angular bit of abstract twilight desert blues, like if Captain Beefheart & The Magic Band's "Her Eyes Are A Blue Million Miles" were rebuilt as a low-riding muscle car, all driven by Frank Beard's ultra-precise drum fills tumbling out across the roadway. And that same stretch of asphalt's got still a little more surrealism at play, from further abstract blues magic unfolding in "Sheik" "I met a sheikh from Mozambique who led me to the Congo, I dreamed I'd go to Mexico and sample a burrito") to the quintessential desert road travelogue "La Grange", which would lay the blueprint for a whole other type of ZZ Top joint.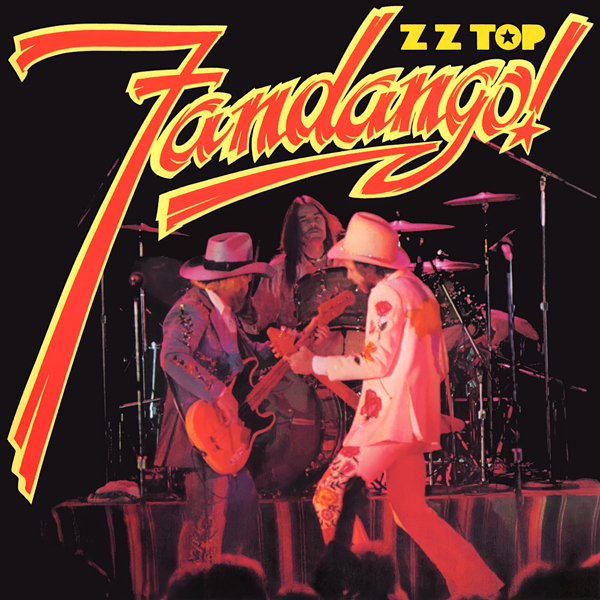 Half-live, half-studio, Fandango! is all good. This is actually the first ZZ Top album I ever owned, my slightly mashed up vinyl copy purchased appropriately enough out in Santee in the dead of summer, back when I'd first moved out to this sector of the Heights. At the time, I was subsisting on a steady diet of dubbed-out West End disco slates and frothy slabs of seventies rock like Blue Öyster Cult, Captain Beyond, and Black Sabbath, and Fandango! slotted into those sounds perfectly (in some ways, in retrospect, it even served as a negotiation of the two... but more on that later). In fact, the opening burn-the-house-down live-only cut "Thunderbird" never fails to take me back to that summer, for me absolutely emblematic of the time. I remember going out almost immediately and buying up the then-hot-off-the-presses CD remasters of this album and Tres Hombres, and haven't looked back since.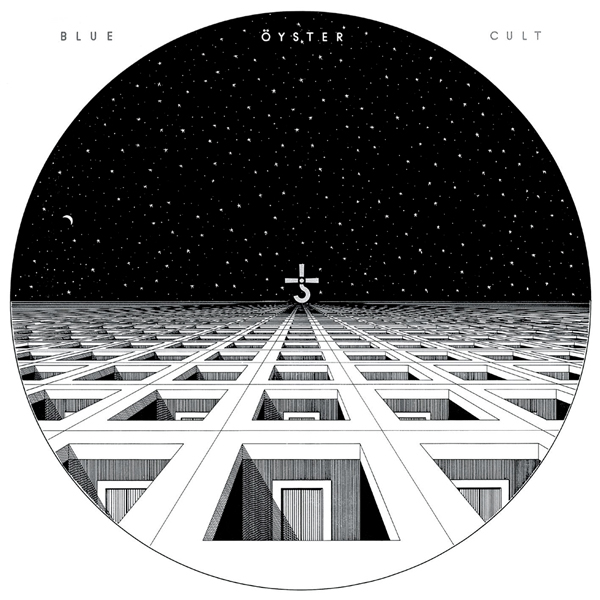 The live side of the record also gives you a version of "Jailhouse Rock" and a marathon ten-minute medley, but the studio side is where it's at: "Tush" and "Heard It On The X" hone the uptempo blues rock of "La Grange" to a knife's edge, and the latter's ode to underground border town radio is supremely tight, compact, "band in a box" magic, the twin sister to Blue Öyster Cult's "Before The Kiss, A Redcap" (just swap out the New England occult for a Southern drawl). And then there's "Blue Jeans Blues", a slow-motion sad bastard bit of blueswailing that betrays the tearjerker side of the band's output (see also "Old Man", from the debut), an oft-neglected facet of the band's sound often overshadowed by their undeniable sense of humor, accompanied here by a crystal clear tone on Billy Gibbons' gorgeous guitar solo.
---
They even get down with some relatively straight up barroom boogie with "Balinese", which is something like "Whiskey'n Mama" reworked as a radio-ready roots rocker (there's even a hint of the '90s in Dusty's delivery in the verses). That juxtaposition of straight up and the strange is just another great thing about this band. In fact, one thing I love about the concert photos on the sleeve is the way the band basically looks like a straight up country band of the era, decked out in Nudie suits and all! They could be The Charlie Daniels Band! Of course, that was all about to change forever...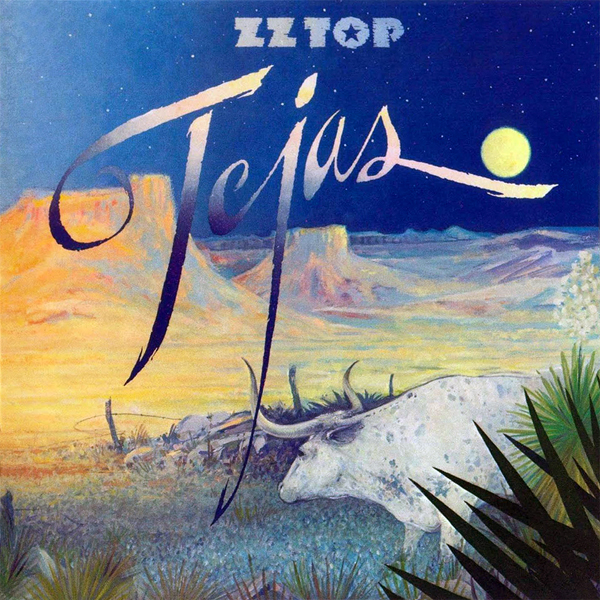 No less than an authority that Billy Gibbons emphasizes the importance of fifth album Tejas on the band's later trajectory, the general point where the wheels start to turn on the the ZZ Top Mk. II sound. Even the artwork — which looks more like something from a contemporary Vangelis or Tomita album, or even Kraftwerk's Autobahn, than your average blues rock album — is a clean break from the past. There's also the first real glimmers of the band's coming new wave obsessions hiding around the corners here, a bristling, shimmering quality to the whole thing that cuts through the mid-decade doldrums in fine style. It's almost as if they were already working out the internal logic of the shift even before the fact.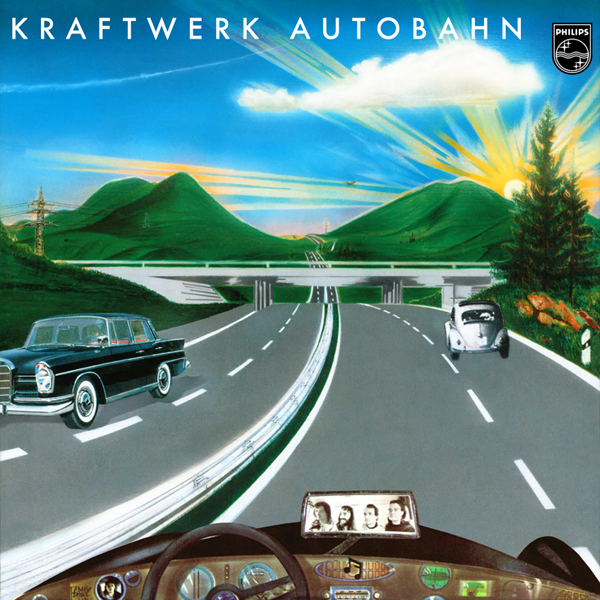 On the surface, "Ten Dollar Man" is another entry in the band's speed blues line, but check those wild mini-breakbeats that Frank Beard slips beneath the tune: the roadster's been turbocharged and reworked into a maniacal machine. Similarly, "Snappy Kakkie" takes the band's Beefheart-inflected abstract blues and sharpens all the edges, sounding like something akin to Shiny Beast (Bat Chain Puller), while "Avalon Hideaway" makes familiar back-peddling breakbeat deconstruction moves underneath the band's sleekest soundscape yet. My absolute favorite is the closing downbeat instrumental, "Asleep In The Desert", which perfectly captures the mood of the sleeve art, its Spanish guitar lines and pedal steel melting into the twilight of this cosmic Southwest trip.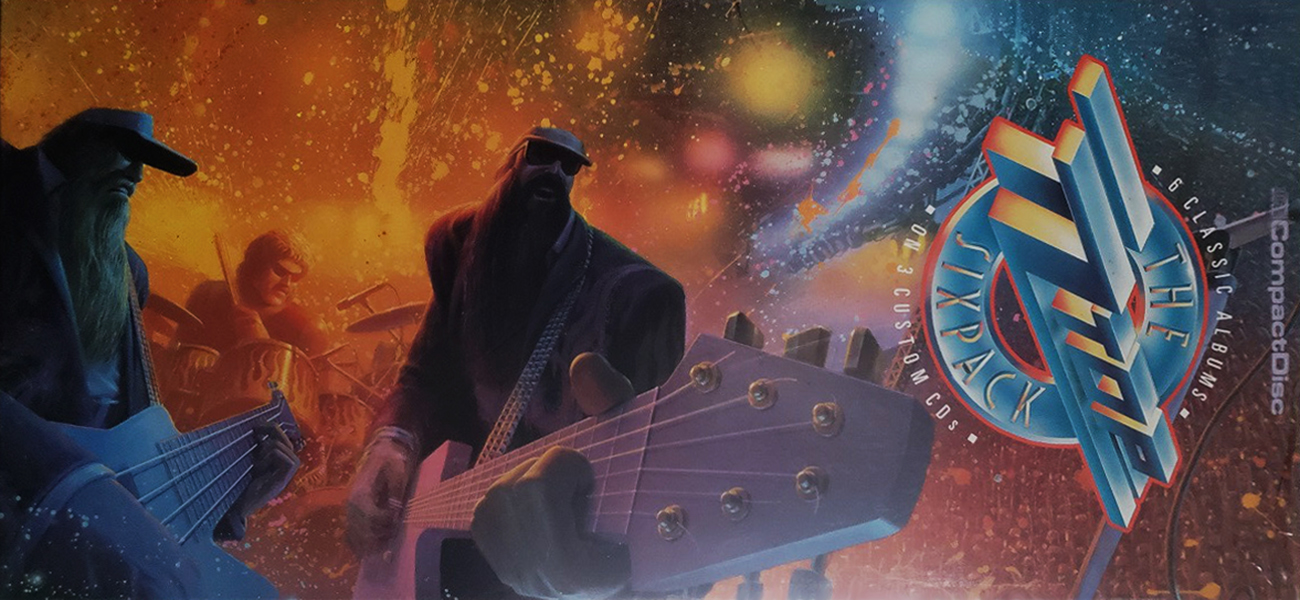 Now's as good a time as any to mention the elephant in the room: The ZZ Top Sixpack. In a move that could've only seemed like a good idea in the early days of compact disc, the band's first six albums were remixed with 1980s production values (likely to bring them in line with their more electronic direction on albums like Eliminator and Afterburner), and the result was the much-maligned The ZZ Top Sixpack box set (great album art notwithstanding). And then, as if to add insult to injury, the subsequent CD issues of the first six ZZ Top albums used the Sixpack mixes! All sorts of intricacies got lost in these versions, but the biggest victim of all is Frank Beard, whose supple, dexterous drumming gets replaced by post-Low '80s-style booming drums!
Fans would have to wait until the 2006 reissues of Tres Hombres and Fandango! before they could get ahold of at least some of the original recordings on CD (I got lucky in this case), and until 2013's The Complete Studio Albums 1970-1990 for the entire run (less lucky in this case, since I'd already bought the others!). The original issues aren't worthless, but they've certainly been superseded by this set, which sounds phenomenal. In fact, I bring all this up now because of all the albums, Tejas probably suffered the most from the Sixpack treatment. Here, it's restored to its former glory, with Frank Beard's original drumming intact and almost threatening to steal the show.
Anyway, this has just been a public service announcement for anyone who might go out looking for some CDs... now lets get back to the next album.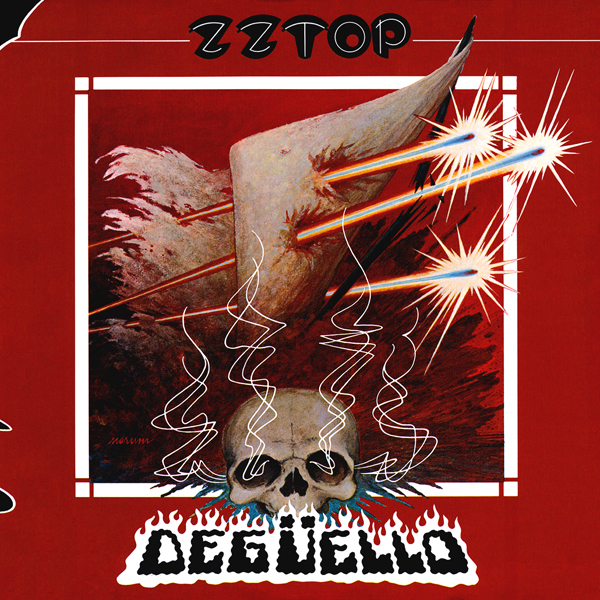 In which the relatively sleek surfaces of Tejas get polished to a surreal sheen, defined by ultra-tight interplay and shimmering production, where even the new wave undercurrents spring to the surface. "Manic Mechanic" may be the next step down the slippery slope laid down by "Snappy Kakkie", but there's no turning back from the heavily-processed vocal and guitars, which were fed through the same burgeoning technology used to disguise voices on TV programs in order to protect the identity of the speaker. The guitars on "Esther Be The One" are chorussed within an inch of their life to brilliant effect, shading each descending step of this moody rocker, which rounds up alt-dimension 1950s imagery like Bad Company, BÖC, and Eddie And The Cruisers, and rolls them into one fat joint. A mini-epic to be sure, and definite contender for best track on the album (unbelievably, it wasn't even a single!).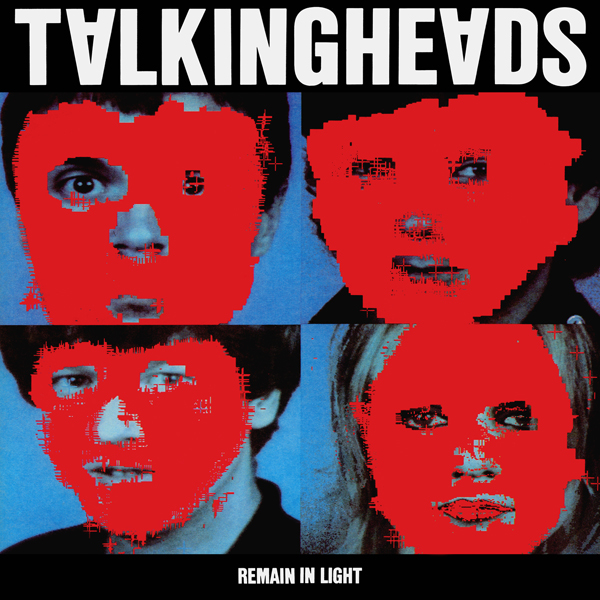 But best of all is "Cheap Sunglasses", the band's most perfect translation of Beefheart blues into a sound that's at home in the bowling alleys and discotheques, with a rolling, dusted desert funk that trades the cranked-up, rough-and-tumble fury of the chorus for atmospheric breakdown in the spaced-out bridge, a sound that even happens to align with the quasi-Remain In Light Fourth World "rotating phonebooth" moves of The Who's "Eminence Front" and The Steve Miller Band's "Macho City". Standing at the downslope of '79 and the edge of the 1980s (whereas those other tracks are still a couple years off in the future), it serves as a perfect fulcrum between the dusty '70s and the technicolor '80s, a "Death Disco" funk rock burner for all the desert dwellers out there.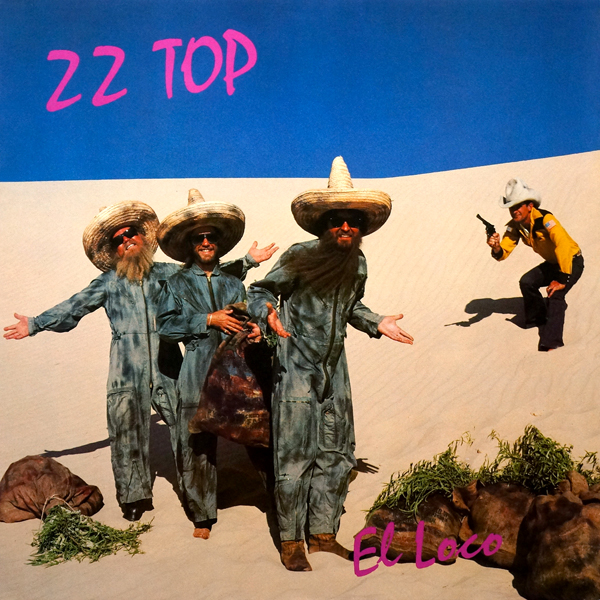 By the time the eighties were actually underway, the band's status as honorary new wave band was all but official. ZZ Top were never your standard issue blues rock outfit, but with El Loco, the band's experimentation with studio techniques and song structure run wild, practically throwing everything at the wall to see what sticks. Inspired by a Devo soundcheck he witnessed as the band passed through Houston on tour, Billy Gibbons decided to take a stab at this whole new wave thing, and "Groovy Little Hippie Pad" was the immediate result. Opening with a wash of gurgling synth texture, the tune kicks into a heavy — almost tribal — beat, with Attractions-style organs and some trademark sparkling Billy Gibbons fretwork. It's also worth noting that only ZZ Top would title their first big stab into new wave "Groovy Little Hippie Pad"!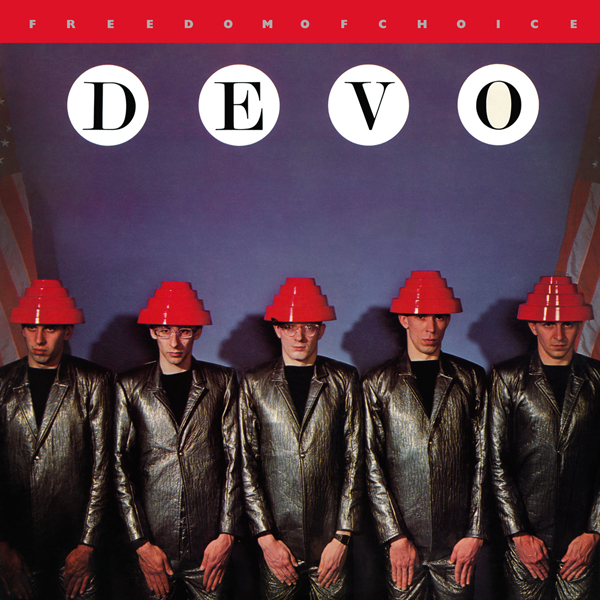 Indeed, the skewed aesthetic of "Manic Mechanic" and "I'm Bad, I'm Nationwide" is living large here, and the general off-the-wall mood reminds me of nothing so much as The Steve Miller Band's "Macho City". There's also some straight up new wave pop songs, like "Tube Snake Boogie" and "Pearl Necklace". The latter even troubled the charts, climbing to #28 aon the charts despite never being released as a single (and outperforming "Leila" and "Tube Snake Boogie", which were!).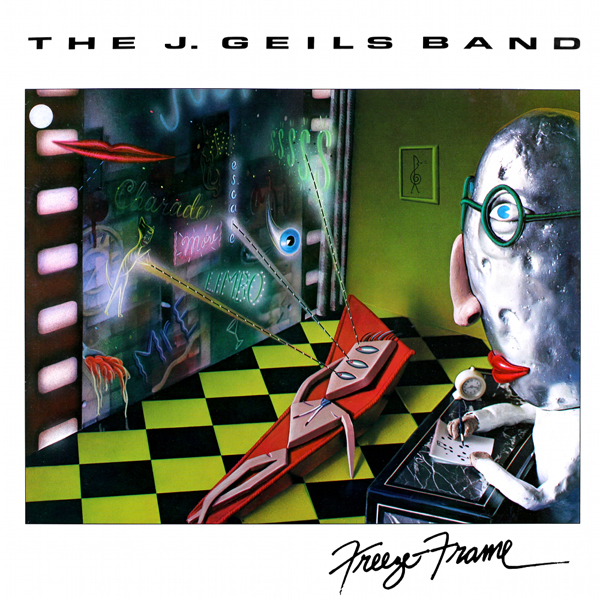 "Pearl Necklace" has that distinctive new wave pulse going on in such a way that wouldn't sound out of place in contemporary movies like Valley Girl and Some Kind Of Wonderful, accompanying scenes of people getting ready for the big date night and cruising the town while Nicolas Cage or Eric Stolz walk around looking confused. Taken as a whole, El Loco is a key entry in the "old blues rockers go new wave" series that takes in The J. Geils Band's Freeze-Frame and Foghat's Tight Shoes, setting the band up for their big break just around the corner.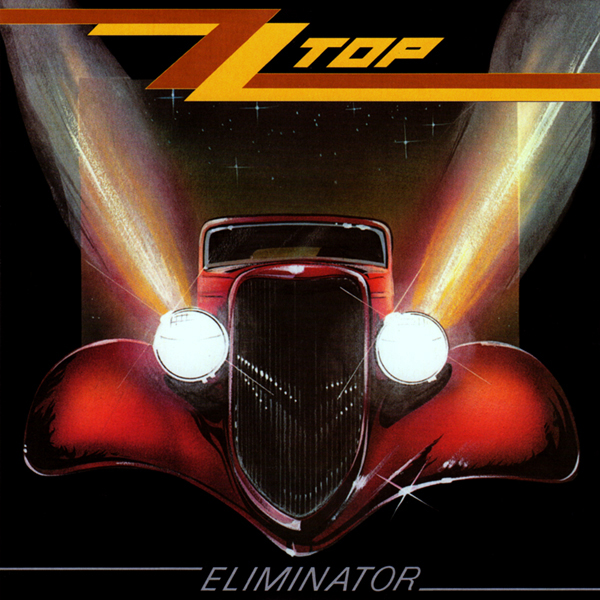 In terms of sheer commercial impact, Eliminator was when the band really hit pay dirt, breaking through to a greater degree than ever before with a set of turbocharged tunes like "Sharp Dressed Man", "Legs", and "Gimme All Your Lovin'". And thanks to a little thing called MTV, the band became bonafide pop icons, decked out in matching shades and sundry outfits... and beards (except Frank Beard, who rocked a mustache), like Kraftwerk if they came rolling out of Route 66 on Harleys rather than a Volkswagen on the Autobahn. From there, it was gravy, and the band kept on rocking the '80s with their new machine-boogie sound on albums like Afterburner and Recycler (just steer clear of The ZZ Top Sixpack!).
---
In fact, they kept on doing their thing right up to the present day, lasting until Dusty's left for that great gig in the sky on July 28th. In many ways a deceptively straightforward band, with ZZ Top there was always that enigmatic undercurrent, that sense of Southwest desert surrealism at play just below the surface (or hovering three feet high and rising, take your pick). They were emblematic of all the strange and beautiful scenes you'll find wandering the deserts and the towns of the Southwest, the wide open highways stretching out into the horizon like an open invitation to venture forth and discover all the strange shapes to be found there, playing tricks on your mind in the sun-glazed heat and descending cool of those long desert nights.