Closing down the summer with another episode of Garden Grooves, this one isn't the result of a long weekend of landscaping but instead parsed out in fragments over the last three or four months. But if you keep track... well, it's cheap blog material, isn't it? So, in the spirit of Smirkoff, We Have Explosive, and The Future Sound Of London's BBC Radio 1 Essential Mix 2 (Fuct Up Soup), I give you Garden Grooves: Episode #9...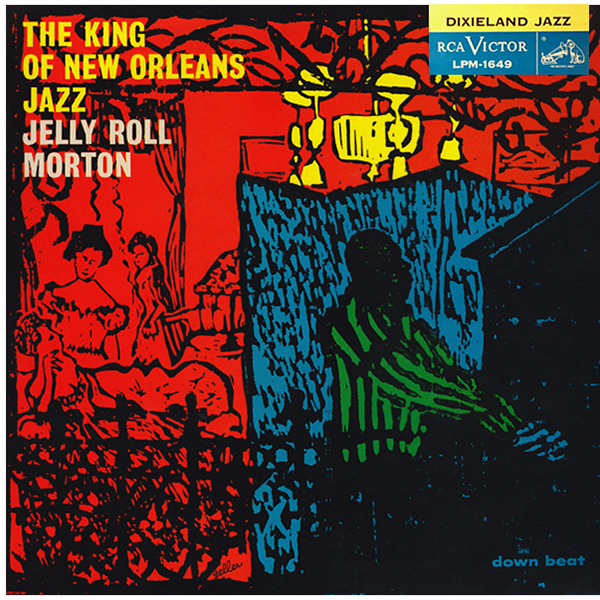 A mainstay anytime 'round these parts, but particularly over the course of this summer. Early jazz sides from the late great Jelly Roll Morton — one of the architects of the music — anchored by the ultra-tight juke joint jam "Doctor Jazz", as well as three killer tunes usually left off other retrospectives of the time period. I love the way you can hear the roots of everything from Thelonious Sphere Monk and The Meters to Tricky and SA-RA in these grooves, ground zero for nearly everything I hold dear.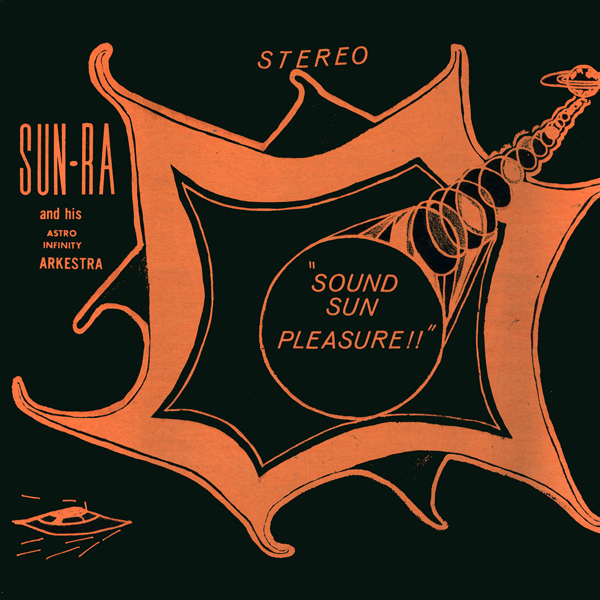 Fifties Ra. An atypically mellow — and melodic — set, this is contemporaneous to records like Sun Song and Sound Of Joy, which would make an excellent point of entry into the world of Sun Ra for jazz traditionalists. In fact, you could make the case that this languid set of vocal and instrumental numbers is something like Ra's equivalent to the superb Ellington Indigos. Shadows and candlelight in The Gardens.
Wild pre-Mahavishnu jazz fission workout from guitarist John McLaughlin, splitting the difference between jazz rock and proto-metal — with more than a bit of unheimlich Amon Düül II/Can circa Soundtracks krautrock about it — it's as if he's arrived at his own form of prog one year before The Inner Mounting Flame. This also a couple years before he hooked up with Carlos Santana for the Love Devotion Surrender LP, then at his closest orbit to fusion and jazz proper (see also his collaboration with Alice Coltrane).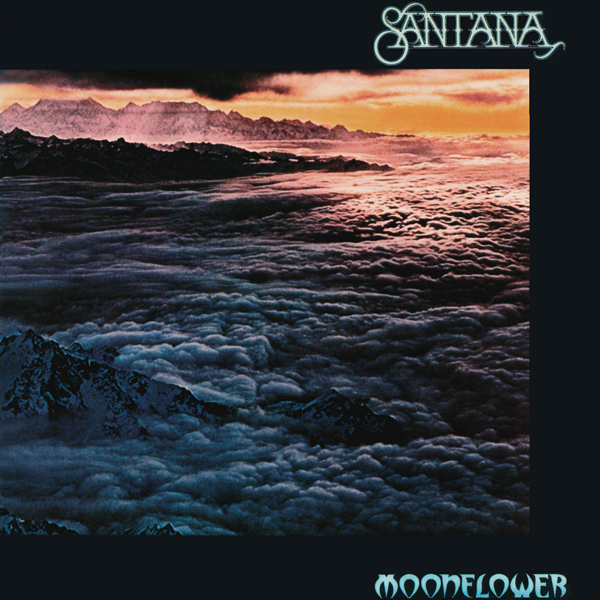 Old Carlos also gets a couple look-ins this time out. Moonflower is a phenomenal document of Santana live in the arcing flameout of their astral jazz peak, just as Amigos was bringing it all back home. Interestingly enough, "Soul Sacrifice/Head, Hands & Feet (Drum Solo)" is the source of the frenzied mutant drum 'n bass break in The Future Sound Of London's "Quagmire". One of the records that made it's way into Pops' collection (he'd seen the man live right around this time), which never fails to warm the cockles of my heart.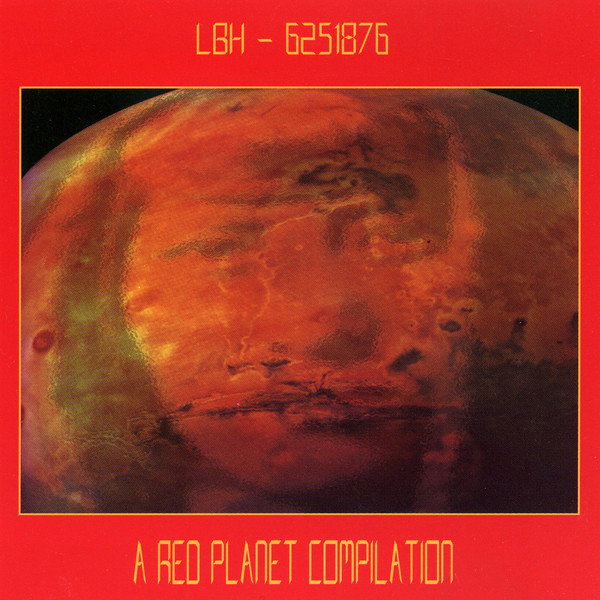 Detroit's favorite Martian in full effect. Essentially the same trip as Moonflower only some twenty years after, with all the advancement in synth and sequencer technology and studio magic that entails. Theoretically aligned with UR, Red Planet was more-or-less the deep space corollary to Drexciya, albeit with a sound defined by The Martian's soaring proto-trance shapes and astral jazz undercurrent's rather than the latter's mutant deep sea electro.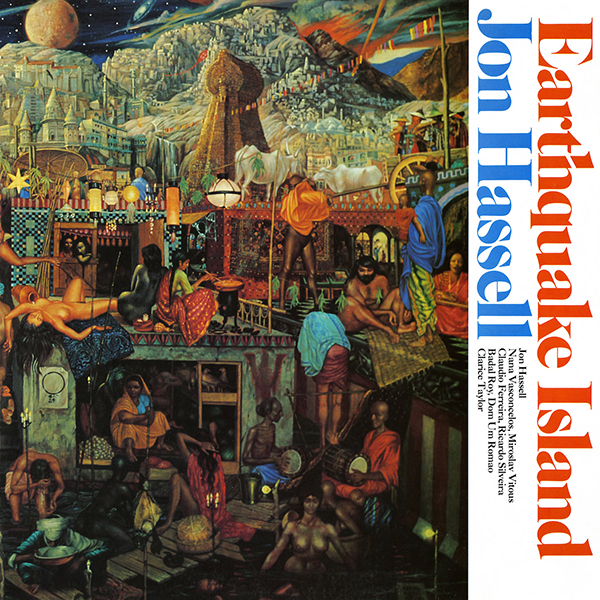 Birth of Fourth World bizzness by a true ambient original, Jon Hassell's debut places him squarely within the abstract jazz continuum (see also his later ECM outing Power Spot). From 1978, this often sounds uncannily like My Life In The Bush Of Ghosts three years ahead of schedule. In recent years, he'd put out a handful of instant classics as well. Needless to say, I was very much saddened to hear of the man's passing.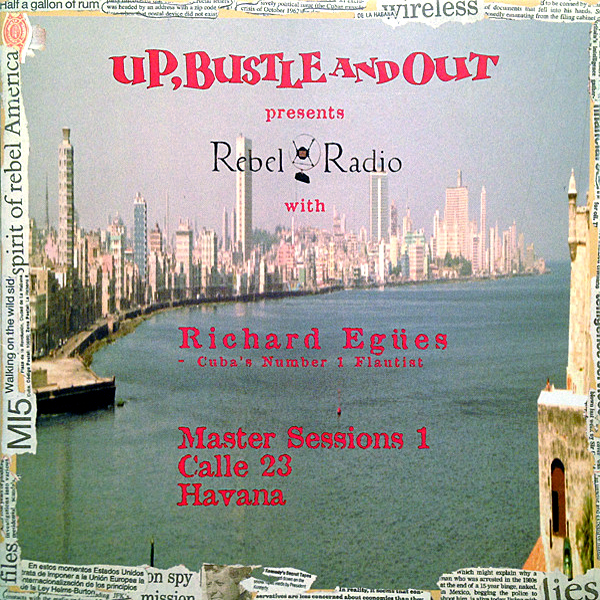 Now here's one of those crews that I'd always filed with trip hop, only to be moved in with the Dusted records over the course of this past summer (I didn't list all my records!), where their loose-limbed barrio breaks make perfect sense. Master Sessions 1: Rebel Radio finds this U.K. crew going down to Cuba to record some red hot sessions with a series of live musicians.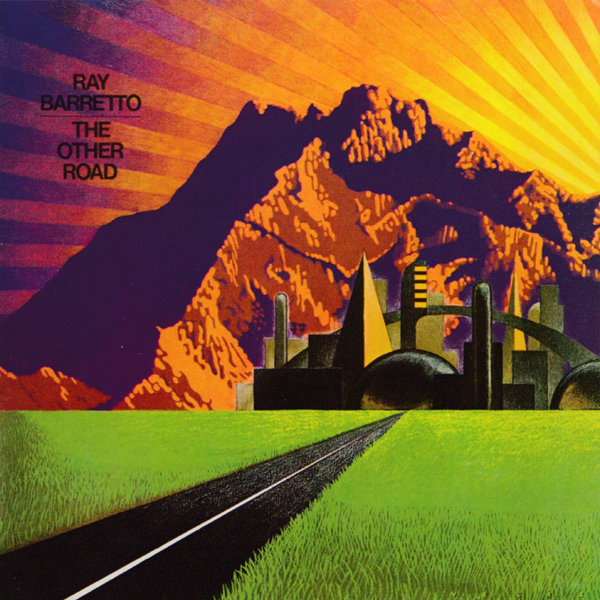 Ray Barretto's sun-glazed liquid Latin jazz fusion opus, synths melting across the surface in a low key cosmic jazz extravaganza (dig that sleeve!). Not quite as earth-shattering as Eddie Palmieri's Exploration: Salsa-Descarga-Jazz, it's nevertheless firmly operating on an astral plane. In fact, I've often thought that this makes an excellent companion piece to the contemporary records of Eddie Russ and Lonnie Liston Smith & The Cosmic Echoes.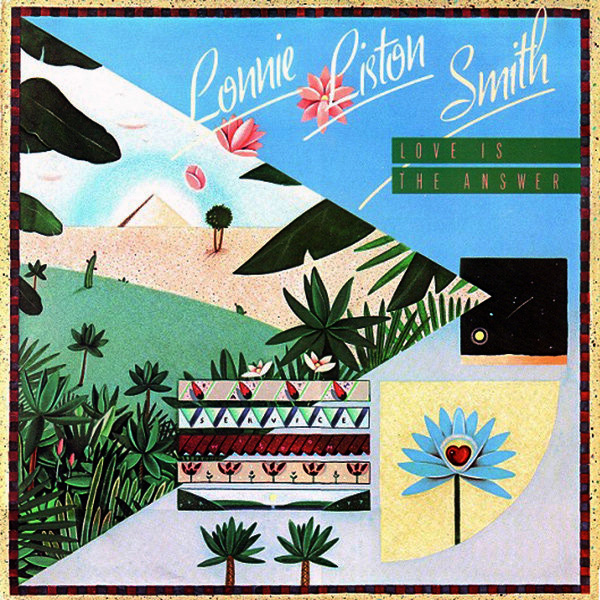 So naturally, I figured "why not slip something in by the man?" After all, we're in The Gardens. Jazz Mosaic style. This from slightly after all those records with The Cosmic Echoes, it's post-Another Green World jazz comes on like a more grounded, organic corollary to the astral fusion of Expansions and Visions Of A New World, even if a healthy dose of electronics still flow throughout.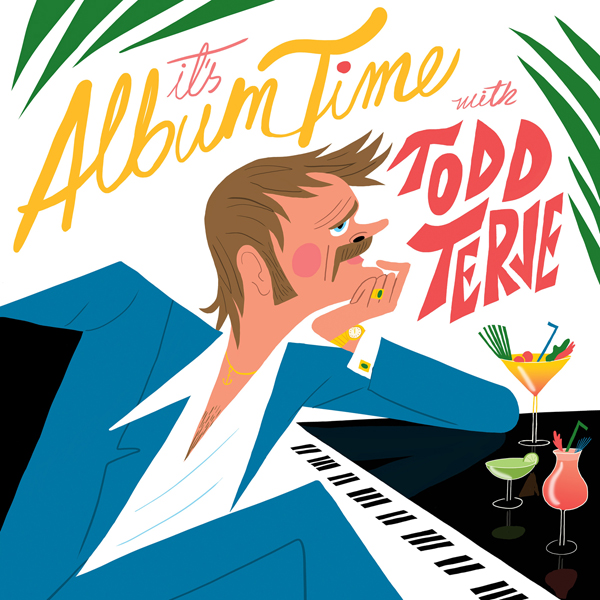 One of those unexpected twists in house music's long and winding story, wherein circa Lindstrøm & Prins Thomas' debut moody deep house sounds took on a yacht flavor (which was, in retrospect, hinted at by some of the Svek records). Move forward in time and these almost synthwave tendencies begin to be felt, which is exemplified by these smooth tunes defined by their raw, physical electronics (not to mention the voice of Bryan Ferry himself on "Johnny And Mary"). This one would appeal to all the Haim fans out there...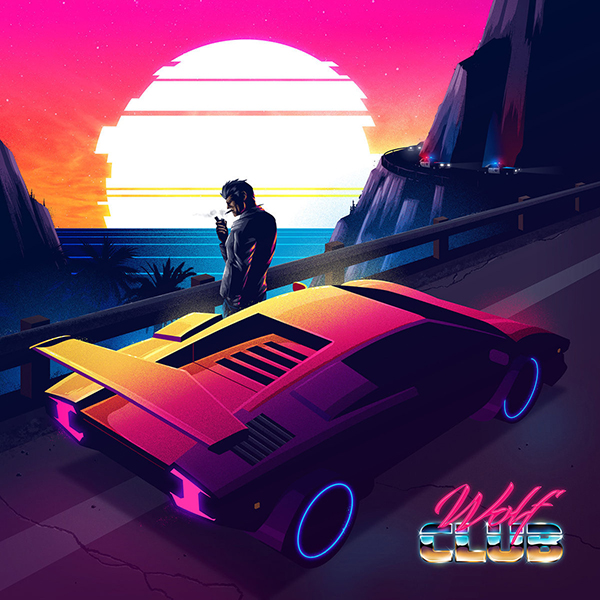 Incredibly pretty synthwave music, very much in the vein of those closing scenes at The Roadhouse in the new Twin Peaks. Interesting to find the sounds of my youth echoed so strongly, much as they were during the whole post punk revival some twenty years ago now. In this case precursors and fellow travelers to house and techno, the sort of music that would've been referred to as "Progressive" at the time.
In retrospect, you could begin to sense it with Junior Boys and Hot Chip, even going back to Morgan Geist (just check Hot Chip's DJ-Kicks and Morgan Geist's Unclassics), with its mainstream breakthrough arguably coming in the form of Drive by Cliff Martinez soundtrack. Another one for the Haim fans, but also anyone who's spent some time in Heartbeat City.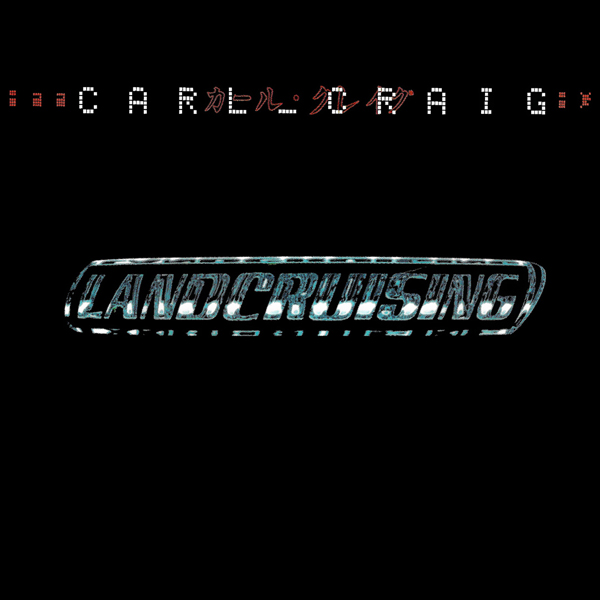 Truth be told, I've always detected a bit of the europe endless eighties in Landcruising, be it the game grid rhythm matrix (see Cutting Records) or the sparkling electronics (per Kraftwerk), the widescreen production or even the guitar pyrotechnics (a la early Ozrics), a glimpse of Progressive-era Detroit beamed through peak-era technoid dancefloors far into the future.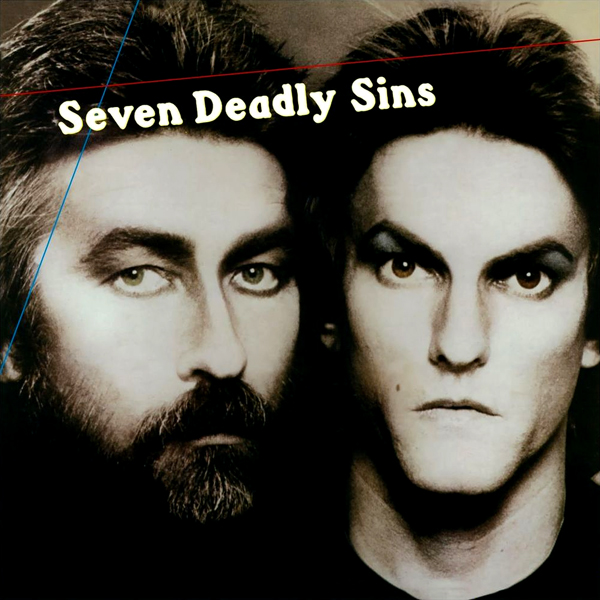 Lush electronic disco from the Godley & Creme of disco, who put out a brace of great records across the late-seventies under names like El Coco and Le Pamplemousse, often delivered with a healthy does of humor. With Seven Deadly Sins, they cook up a phenomenal proto-Italo sound under their own name that parallels what more widely-celebrated figures like Moroder and Cerrone were up to around the same time.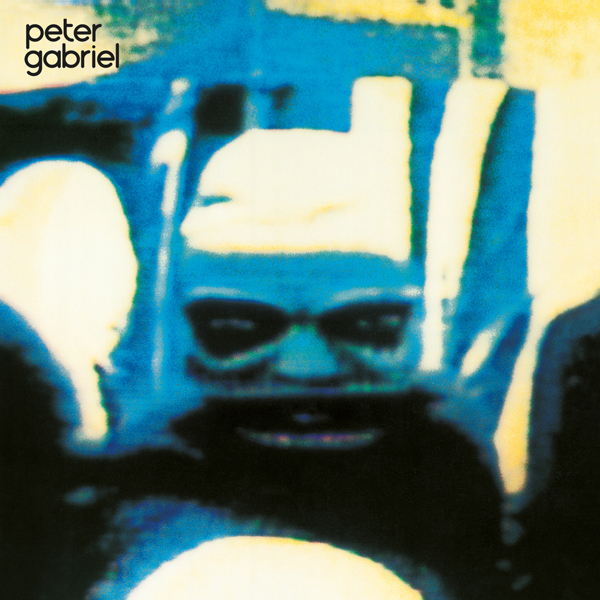 Despite the fact that he'd later be outdone by Kate Bush on The Dreaming, I'm a huge fan of Peter Gabriel's first four albums, particularly Peter Gabriel 3 (Melt) and this one. I've always seen this sequence of records as a spiritual successor to Bowie's Berlin Trilogy, with Peter Gabriel 4's dense mesh of tightly-programmed electronic rhythms and atmosphere corresponding directly with Lodger's strange globetrotting proto-Fourth World moves.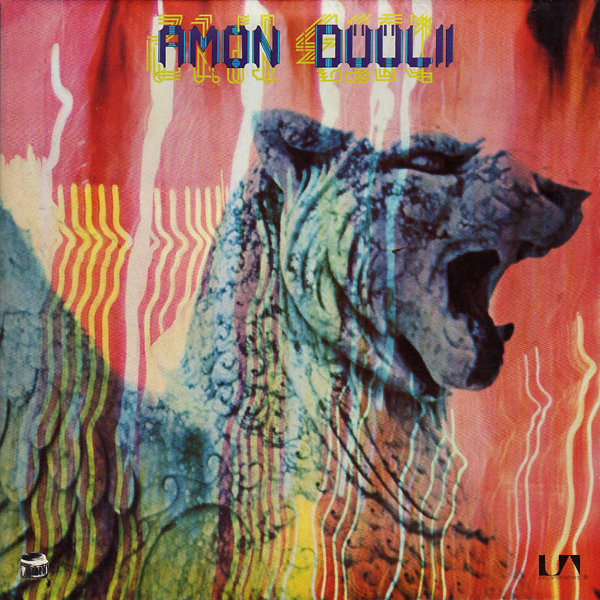 Widescreen kosmische prog. Despite it's slightly later vintage than more canonical classics like Yeti and Dance Of The Lemmings, it's my absolute favorite record by the crew, even beating out the Utopia LP. Touching all the bases from hard-edged epics like "Surrounded By The Stars" and the Gothic the title track, the bucolic Popol Vuh-esque folk of "Wie Der Wind Am Ende Einer Strasse", and the apocalyptic nightmare Nuremberg rally of "Deutsch Nepal". Best of all is the surreal dreamtime illogic of "Sleepwalker's Timeless Bridge", which goes from Magical Mystery Tour to the interstellar slipstream in a blink of an eye.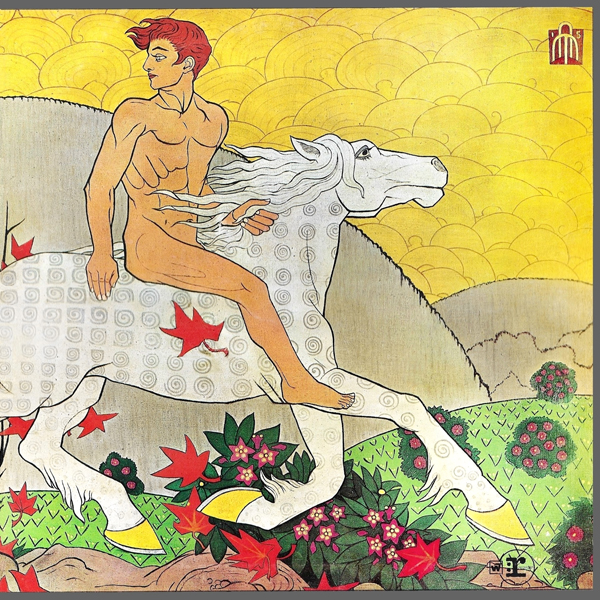 Awesome post-Airplane acid rock, sourced in the British blues it's spiked with the skewed twin vision of Peter Green and Danny Kirwan, rounding out the finest album-length set by the Mk. I group. Also, to stretch it out a little, I went ahead and paired this with the first disc of a two-part Peter Green compilation that I've been in the process of putting together.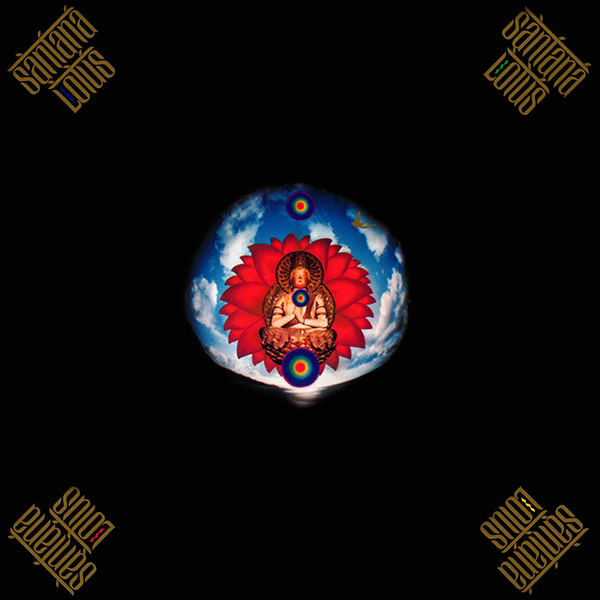 It being August by this point, one Santana disc just wasn't enough. This sprawling double-live album was a birthday gift from Sari (that woman knows me too well!), and captures the Leon Thomas-fronted band live in Japan circa the Welcome LP and Santana's furthest flight into the realm of astral jazz. At times, there's almost too much wild electronics in play and you're like "Whoa Carlos, take it easy," but it only adds to the whole otherworldly thrust of the thing. Initially released only in Japan, this truly excellent document of proto-Fourth World jazz fission parallels Miles' contemporary double-live (and also Japan-only) LPs.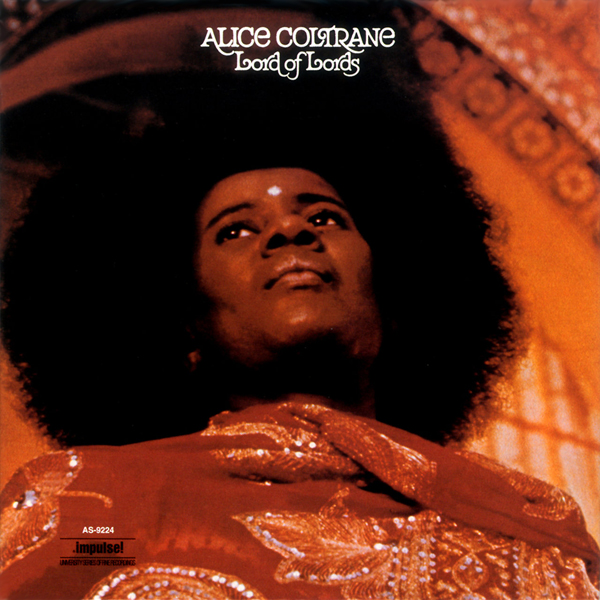 Moving further out there into the wide world of Indo jazz, the contemplative fellow traveler of jazz fission and astral jazz. At one level, I suppose you can trace it all back to John Coltrane's expansive vision, which Alice did more than most to continue into the 1970s with a phenomenal run of Impulse! LPs that rival what Miles was up to at the time. The ten-minute closing song "Going Home" is one of the most moving songs of the era, while the title track's sumptuous orchestral flourish would later color the swaying post-acid psychedelic groove of "The Lovers" by The Future Sound Of London.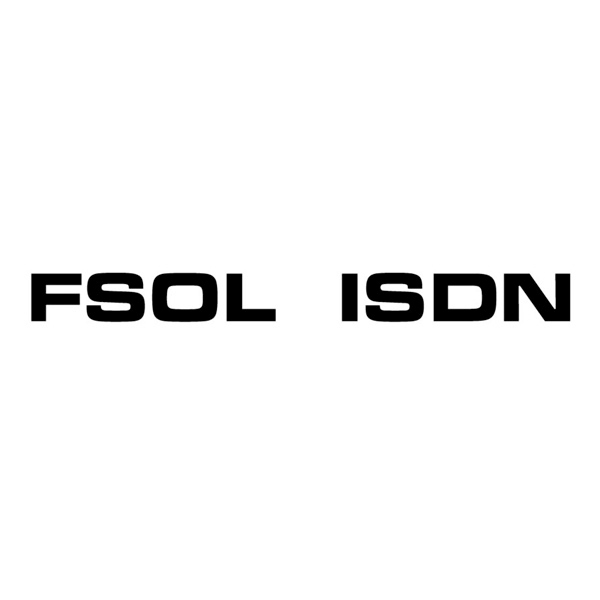 And FSOL proper, right on cue. The white version in this instance because it's got the heavier beats. I go back and forth on which I prefer, after all with ISDN Black you get the post-post punk quasi-new wave Chile Of The Bass Generation retrofit "Hot Knives", but this version gives you the awesome "Snake Hips". Oh well, you get "Egypt" with both of them, which is no bad thing. Terminal Vibration.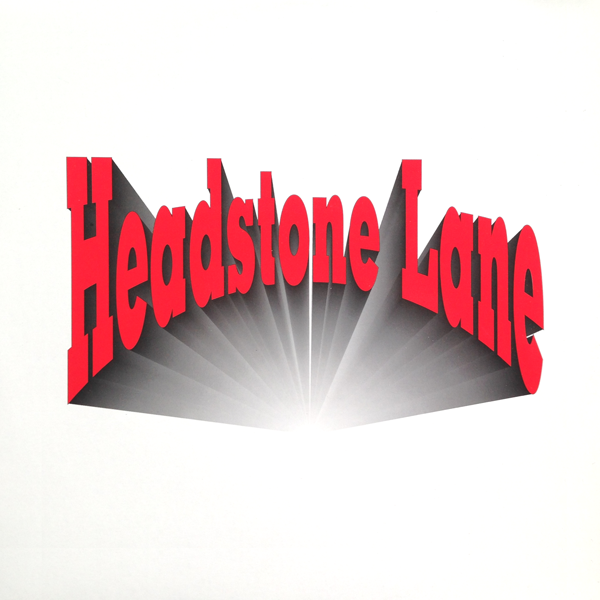 The other record on Electronic Brain Violence that wasn't by Dougans & Cobain themselves, Headstone Lane is a grab bag of rugged breakbeat permutations and offbeat post-rave psychedelia. Maybe not quite as mind-blowing as Slight Of Hand, but it does include the low-slung magic of "Back In The Day", which the liner notes amusingly describe as "folk-Doorsian-what you might imagine Jethro Tull sounding like... but they don't-cos they're shit".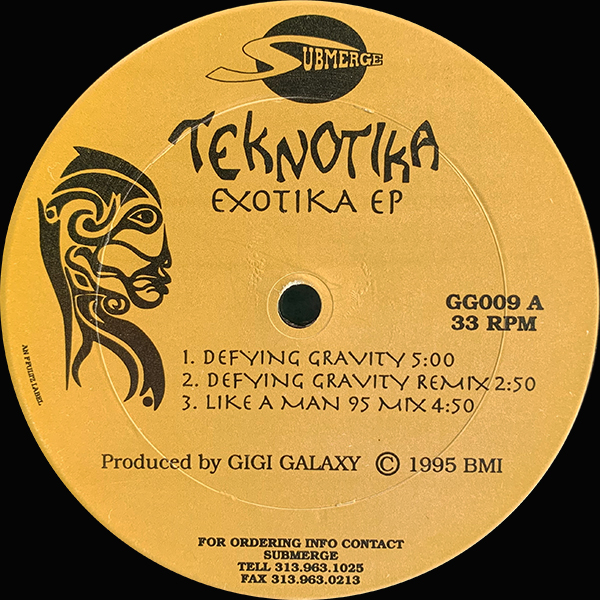 Electro-shaped oddity by Gary Martin, the dark prince of Detroit techno. Though there's little of the exotica coloring one might expect to find in the Teknotika back catalog, this does make an excellent companion piece to the rough cut electro of Random Noise Generation's The Unknown and Drexciya's fathom-deep aquatic missives.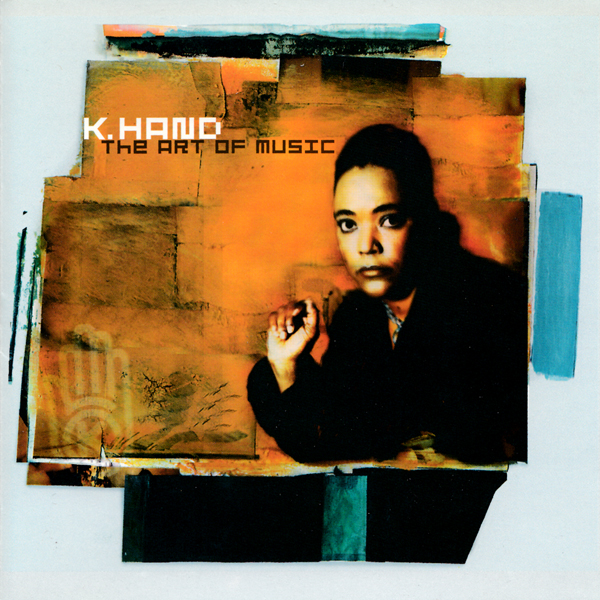 The penultimate selection. More Detroit, this time from the late great Kelli Hand, who I was sad to hear had passed away a couple weeks back. From her earliest records as Etat Solide to the output of her Acacia imprint, and even giving Sean Deason his first stab at recording, she was a true original who put her stamp on the scene. This from that period when she put out a couple albums on Studio !K7 (as did Deason, interestingly enough), there's a fascinating octal/electro flavor to the whole affair that I've always adored.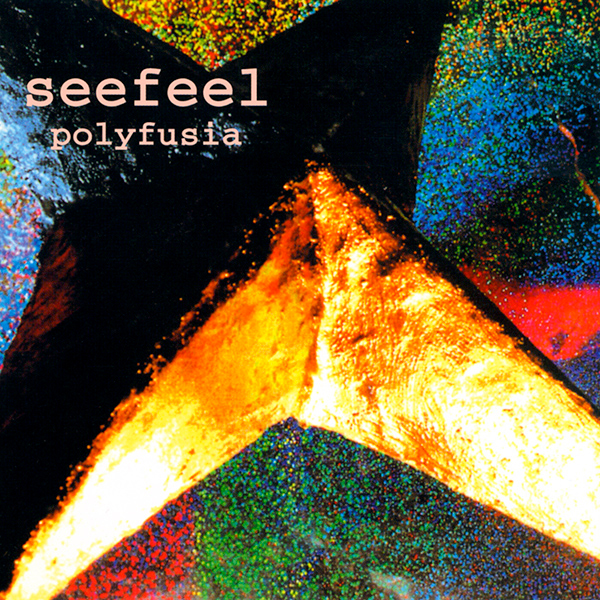 Finally, we wrap it all up with some dawn-of-post rock bizzness, an indispensable compilation of early EPs by these luminaries of the early scene. Of particular note are the Aphex Twin mixes (taken from the Time To Find Me (12" Single)), but really the entire disc is pure widescreen dreamworld splendor. Don't sleep on their albums either, particularly Quique and Succour. Even given it's early vintage, this is post rock so post that it's essentially electronica.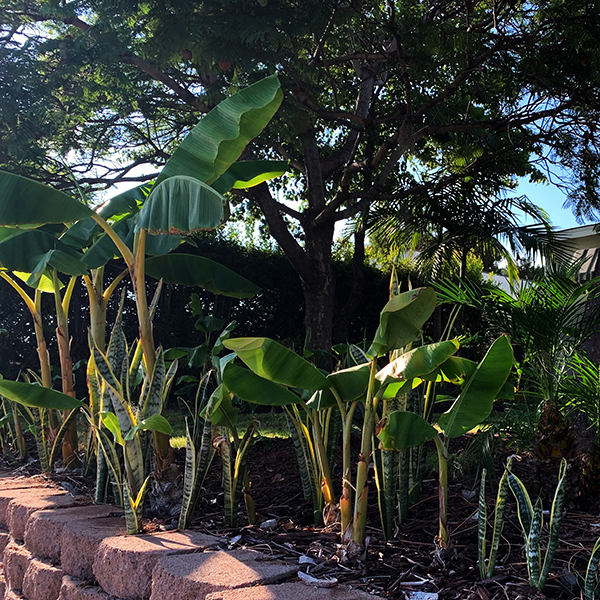 And with the closing bars of "Plainsong (Sine Bubble Embossed Dub)" shimmering off into the cool evening air, this ninth chapter of Garden Grooves draws to a close and the long summer of 2021 fades in the rearview mirror.