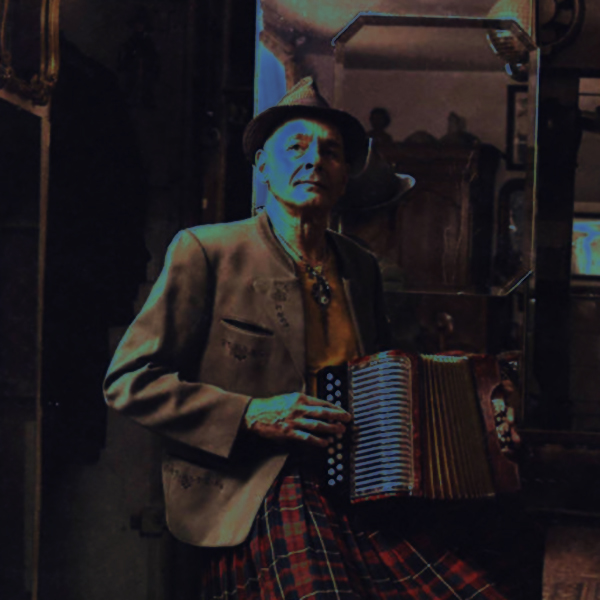 Ever since he passed away back in February, I've wanted to discuss the late great Ghédalia Tazartés, that French sonic visionary who bridged the Electro-Acoustic experiments of Pierre Schaeffer and the dawning of the sampladelic age. However, as the days turn shorter as Autumn falls into its great backslide into Winter, it seemed to fit perfectly (scary, in fact, how much it works in tandem with this month's record of interest) with the "spirit of the moment." So strap in for a descent into the mind-blowing world of Ghédalia Tazartés.
---
As Woebot once observed, there's actually not a whole lot written in English about Tazartés; truthfully most of what I know comes from Woebot himself — who tuned me into the man's music in the first place — along with the liner notes and sonics of the records, which I've accumulated over the course of the past fifteen years. So this particular tribute leans even more heavily than usual on the recordings themselves, the inventive sonics and the implied narratives within, in an attempt to capture what made the man's vision so special, so one-of-a-kind.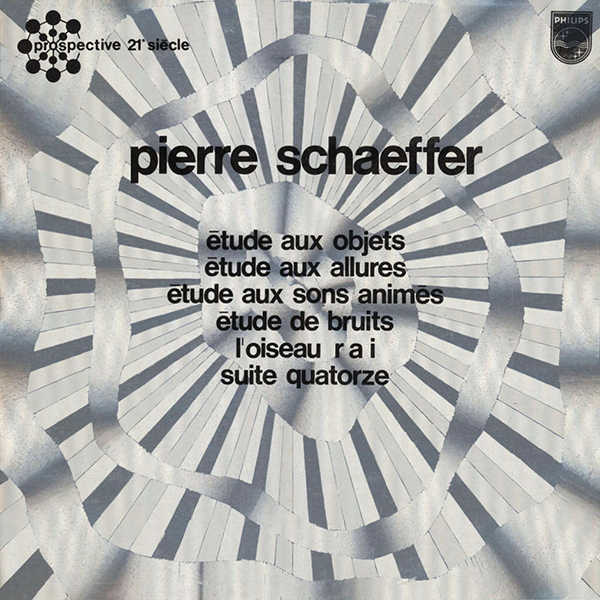 Ghédalia Tazartés was born on May 12, 1947 in Paris, France, and his first record was released in 1979, but he'd been experimenting with sound for years by the time he discovered the electro-acoustic experiments of fellow Frenchman Pierre Schaeffer. Indeed, France was a veritable hotbed of sonic experimentation in the fifties and sixties, and Tazartés' music is typically viewed as a product the wellspring of Musique Concrète that emerged in the wake of this era. Still, his far-ranging fascinations found him drawing in everything from ethnographic recordings, found sound and electronics to arrive at an absorbing approximation of Fourth World music (this only just as Jon Hassell had begun to float the concept).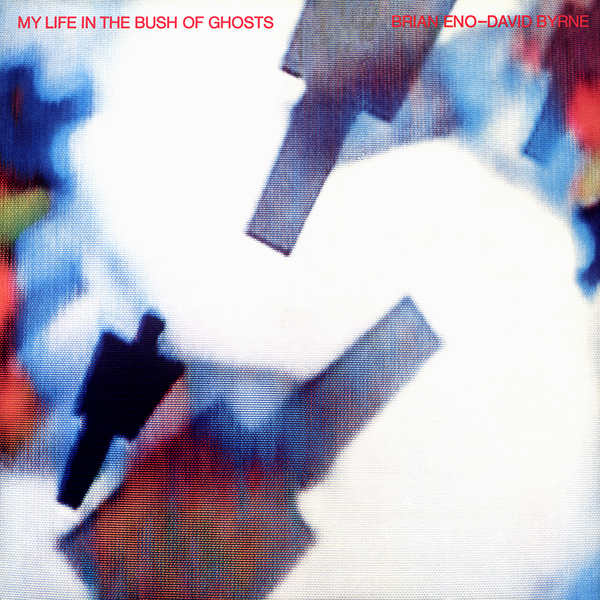 Sonically, there's parallels to everything from electro-acoustic and kosmische to the more cerebral, deconstructed edges of industrial music, not to mention the proto-sampladelic impulse embodied in Brian Eno/David Byrne's My Life In The Bush Of Ghosts. A heady brew, to be sure, and one that brings to mind a sort of down-and-dirty science fiction, much the way Cabaret Voltaire's Attic Tapes seemed to create its own sonic vocabulary to match a visual imagery of the mind. One might even call this the messy, cerebral underbelly of Terminal Vibration, shifting and morphing at the edges of perception.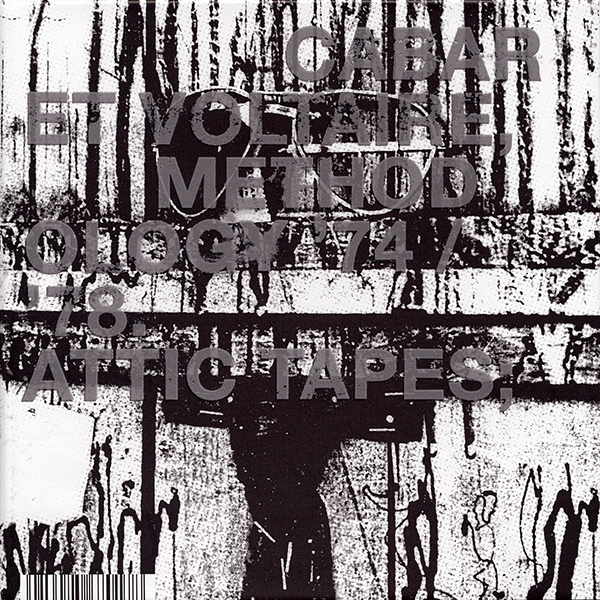 If I might be so bold as to borrow from another visionary, there were two absolutely brilliant observations that Woebot made with regards to Tazartés that always stuck with me. The first was that "his is a profoundly Burroughs-ian vision," which is remarkably apt. Indeed, much of the man's music plays like postcards from the Interzone, music at the edge of control. There's an aspect to this music that's as much a narrative journey as anything else, as if fragments of recorded transmissions in various states of decay have been recovered and reconstructed. This is headphone science fiction in the spirit of not only Burroughs, but Philip K. Dick and J.G. Ballard too, capturing ghosts of the past (the ethnographic, the old world, lonely deserted streets) and the headlong rush into the future, seemingly deconstructing the nature of reality itself in the process.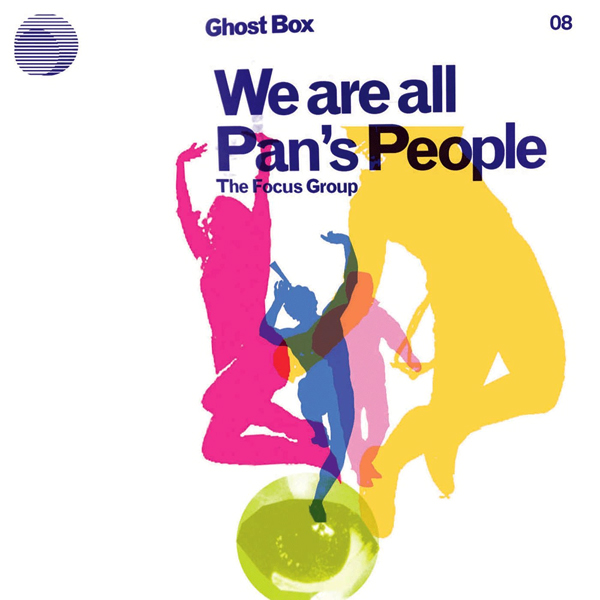 The other great observation from Woebot was that "Tazartés adopted the pose of Tibetan Bedroom Buddha decades before the likes of The Aphex Twin and his ilk, and it's a cruel shame that his work isn't more widely admired." So true! In fact, moving slightly forward in time to the hauntological era, starting with figures like Boards Of Canada and reaching its apotheosis with the Ghost Box imprint, even the sonic parallels become undeniable. Fans of The Focus Group would certainly find a great deal to admire in the works of Tazartés...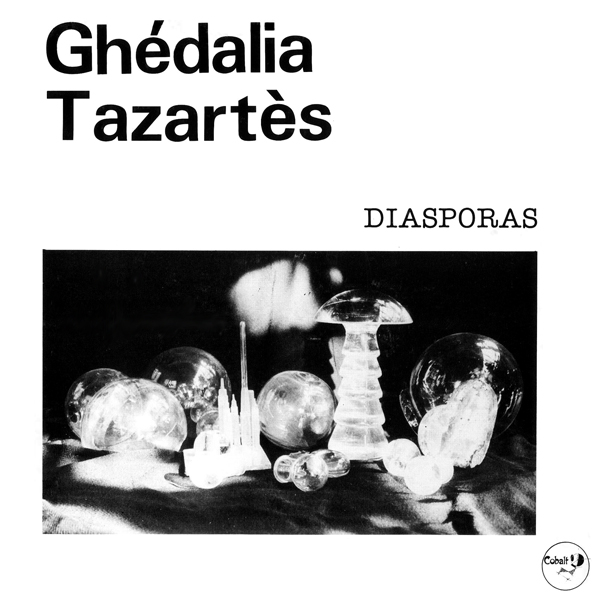 Tazartés' debut album was released in 1979 on the upstart French label Cobalt. It's a fascinating document, where we find the man's vision fully-formed straight out the gate. The record opens with "Un Amour Si Grand Qu'il Nie Son Objet", which begins with his piercing, Muezzin-like wail — a sound that would become one of his touchstones — as a looped choir gradually rises in response, before a chant runs at varying intervals in a sort of call-and-response. It all coalesces into a slow-motion cyclone of spectral chorus, with Tazartés' somber croon rising and falling in the foreground.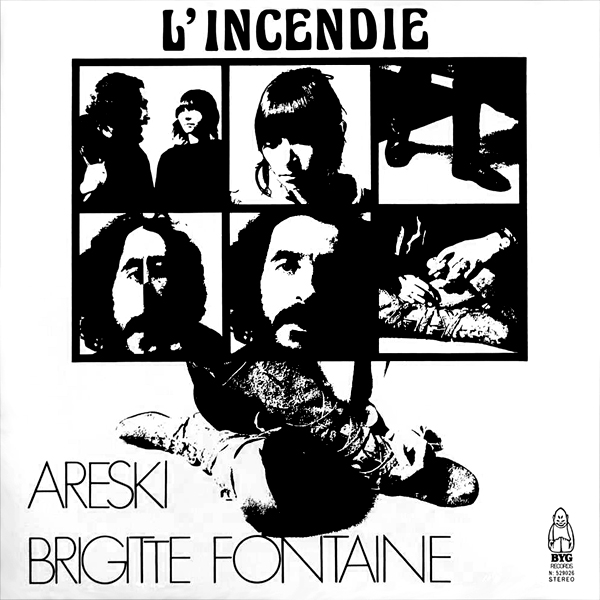 Similarly, "La Berlue Je T'aime" is built on a tape loop of chanting monks, building a mantric charge as his howls pierce from below. Indeed, drones are a key component to the Tazartés sound — at least as key as the electronics and Electro-Acoustic clicks and cuts found throughout — as in "La Vie Et La Mort Légendaire Du Spermatozoïde Humuch Lardy", which pairs the overcast drone of woodwinds with martial percussion and competing ululations in the foreground. I'm reminded of nothing so much as Areski & Brigitte Fontaine's L'incendie, with its swirling détente between Paris and North Africa, taken to extremes of abstraction.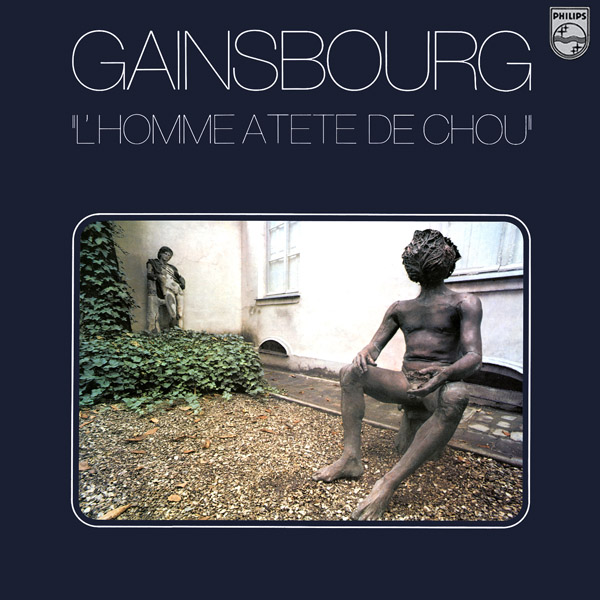 Case in point is the spooked chanson "Casimodo Tango", a relatively straightforward vocal number that strikes a balance between sinister and playful (think Serge Gainsbourg-meets-Tom Waits, which with its arch piano/accordion tango would've sat comfortably among the rainy day street corner café numbers like "Le 6 Septembre" and "Les Petites Madones". It's as if the strange shapes at the very edges of L'incendie were drawn into focus until they dominated the entire field of view, where even the most familiar, songful moments only serve to amplify the sense of alien dislocation.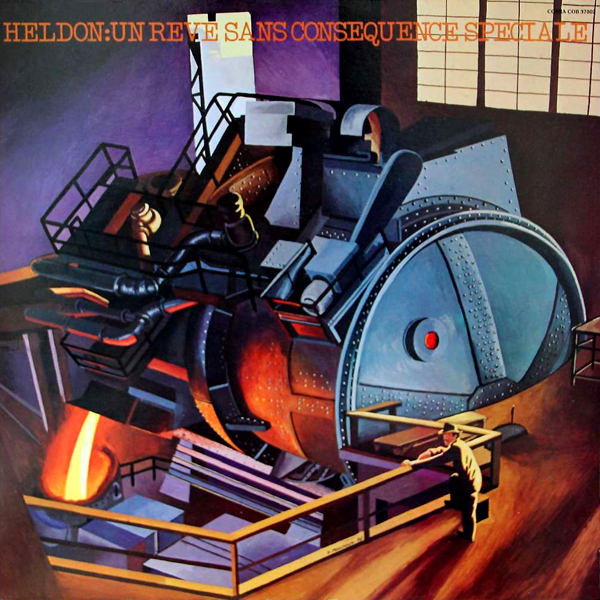 When placed in this context, alongside things like the arcing threnody "Ouverture Fragile" or the bracing, proto-industrial electronics of "Rien Qu'au Soleil" — both of which introduce post-Heldon serial rhythms into the mix — it's a striking, unconfigurable sound that splits the difference between Jacques Brel, Bernard Parmegiani, and early Cabaret Voltaire. This is one of those records like My Life In The Bush Of Ghosts or The Visitation, in that I can't imagine what it would've been like to pick it up on release!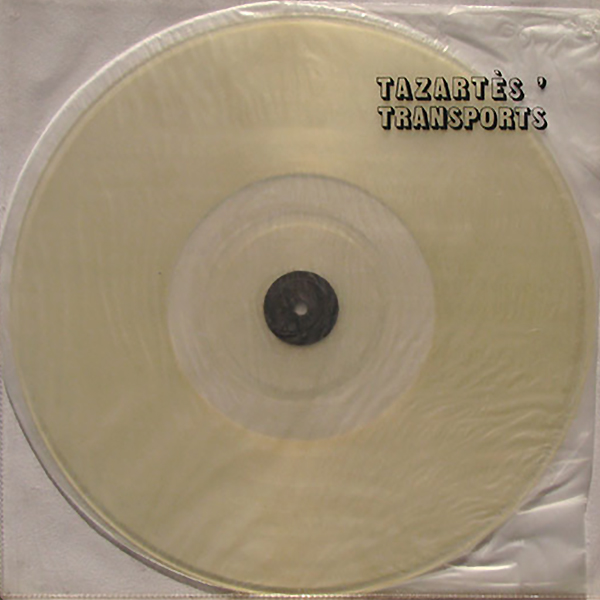 Just one year later, Transports hits the shelves, and the sound had already mutated. Whereas the songs on Diasporas were each islands unto themselves, playing off one another within the context of the album they were nevertheless discrete entities, Transports' tracks all run into one another in one long mix — only broken apart by the two-side structure of the original vinyl. Each side plays like one long stream of consciousness, as individual segments gather like currents within the greater whole, swirling off into eddies of their own before returning to the run of the river.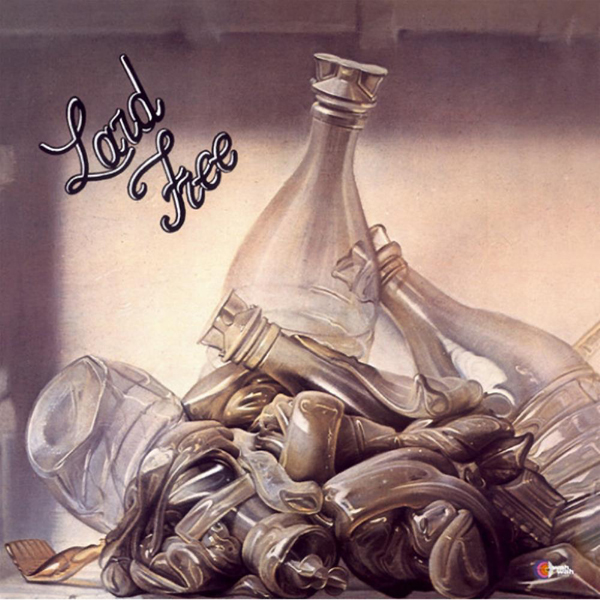 There's also less of the stark breaks and juxtapositions found in Diasporas, instead segments roll and tumble over one another at varying increments (indeed furthering the stream analogy), playing out much like something by The Orb or FSOL would a decade-and-change later. Appropriately enough, there's also an increasing presence of sequenced rhythm, slithering throughout in such a way that often recalls Lard Free's Spirale Malax, and the collision of vocals sampled and looped, those droning textures, shuffling rhythms and of course Ghédalia's ever present wail is remarkably prescient of My Life In The Bush Of Ghosts (still one year away!).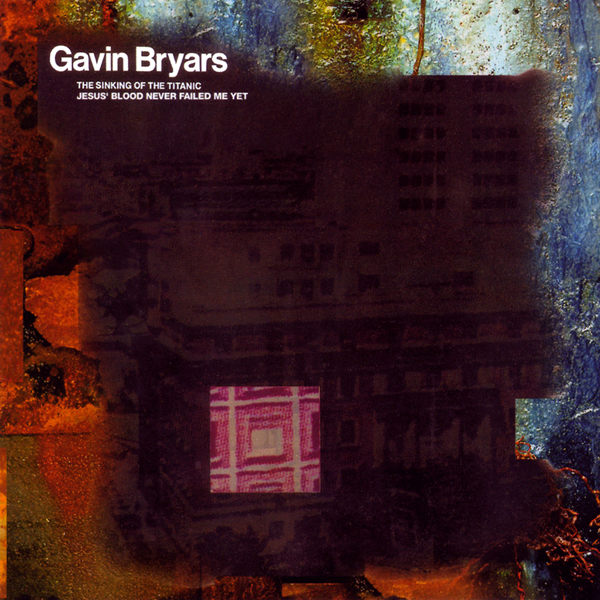 The effect is fabulously hypnotic, as in the movement toward the end of side one (helpfully marked "Part 6" on the CD reissue), where a grand piano is multi-tracked in duet with itself (plodding and then reversing against itself) as Tazartés croons in the foreground, before slipping into the baritone chant of "Part 7". The lush string and choir textures of "Part 12" are woven into a form that resembles Brian Eno's Ambient 1: Music For Airports — or closer still, something on his Obscure imprint along the lines of Gavin Bryars' The Sinking Of The Titanic — albeit darker and stranger, like something that might crop up in a David Lynch film.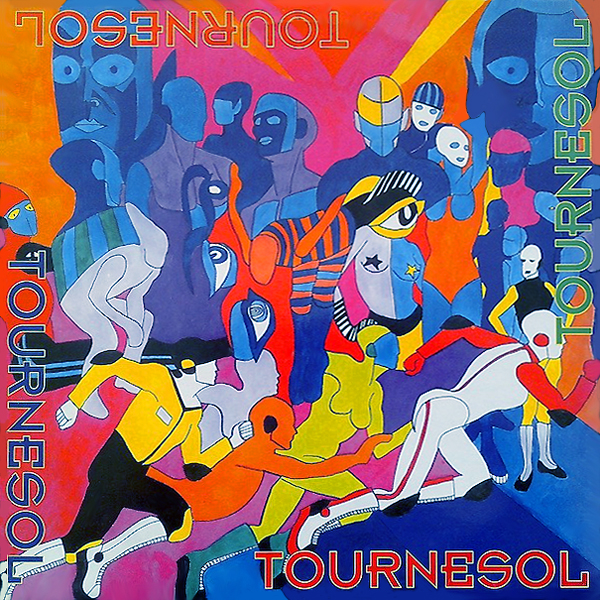 Indeed, the final key ingredient here is a greater emphasis on electronics, with synths and sequences in relative abundance throughout. Check out "Part 10"'s treble rhythm sawing its way across the track as a lone horn runs up and down the dronescape, or "Part 14"'s underwater Doppler isolation (reminding me of nothing so much as the wide-open sidelong sonar missives on the second disc of Tournesol's debut. Taken as a whole, it's an absolute tour de force, both a culmination of the prior decade's electronic and rhythmic developments and a reckoning with the future.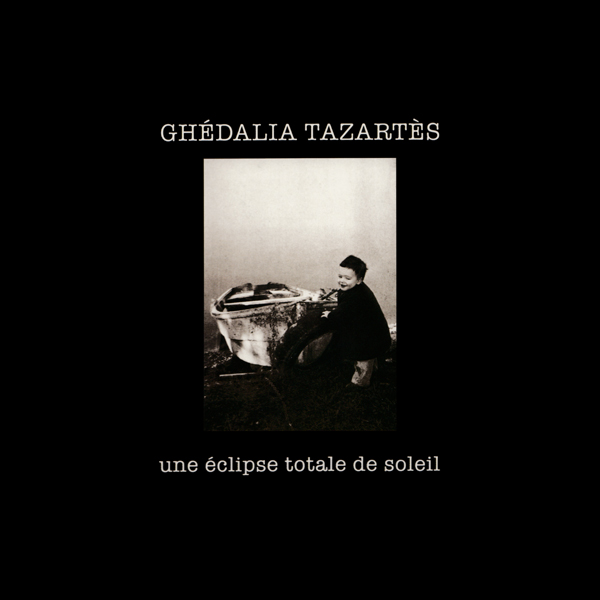 It would be four years before Tazartés returned with a follow up, but Une Éclipse Totale De Soleil was very much worth the wait. Once again comprised of two sidelong tracks, it nevertheless revives the abrupt cuts and juxtapositions of his debut. There's definite shades of proto-industrial, dark electronics throughout that nevertheless share space with everything from those by now familiar looped vocal drones to organ and even birdsong. Playing into this emphasis on rupture, there's also a far greater emphasis placed on abrasive, droning dissonance than before.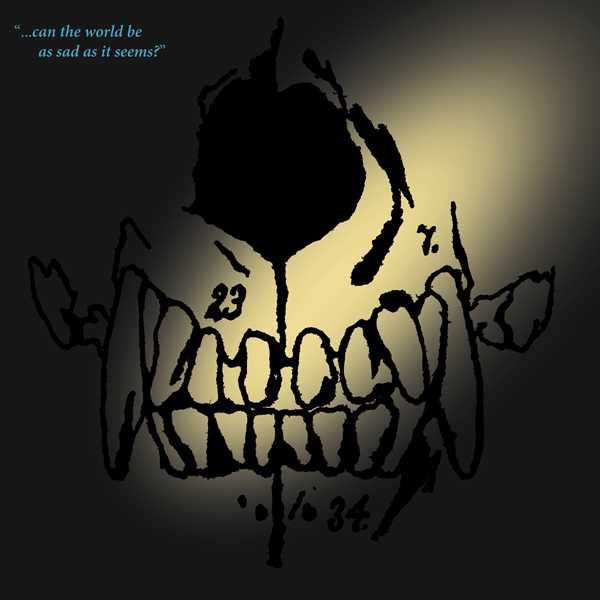 In fact, those great, arcing drones on the second side are reminiscent of the gasoline-soaked flameouts of Throbbing Gristle, while the general tenor parallels Einstürzende Neubauten circa Kollaps. When the organs enter the equation — with children speaking in the foreground and distant wails from Ghédalia in the back — the effect is très Bergman. At one point, screams are looped and phased across the whole thing... the effect is unsettling, to say the least. A bleak, empty recording, coming on like an avant garde counterpart to Martin Hannett's desolate, crafted tapestries on Joy Division's Closer.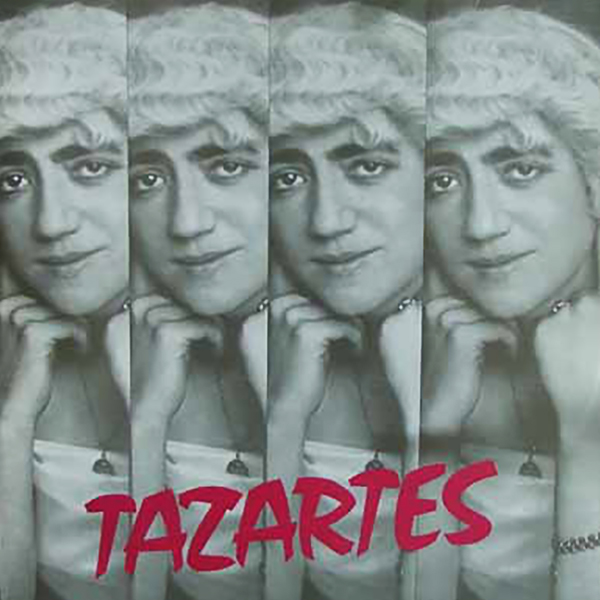 In contrast, there's an almost organic warmth to 1987's Tazartes. Opening with "Merci Stéphane", it's quickly apparent that the more lushly produced sonics of Transports are back in play, with the drones, sampled choir — played this time as a melody, Fairlight-style — and even a wildly deconstructed post-disco rhythm backing the man's signature chants. There's traces of Laurie Anderson's Big Science at its most oblique, those minimalist passages awash in bucolic atmosphere.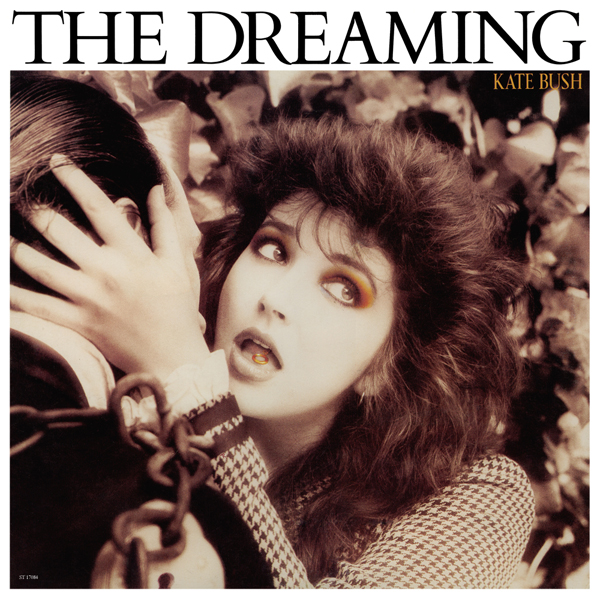 Indeed, the intricate Fairlight quality of the record parallels things like Kate Bush's The Dreaming and Hounds Of Love, particularly "Elle Eut Des Étouffements Aux Premières Chaleurs Quand Les Poiriers Fleurirent", with its dense, down-octave synths plying a sort of tension beneath Ghédalia mournful chants. An opera singer rises from the mists as in response, and a synth progression gradually comes into focus (it's all very Detroit). Then, the audience's applause is looped into ragged fragments — rising and falling like crests of a wave on the ocean — as a rhythm box emerges from the depths of the mix to give the track its final bit of propulsion.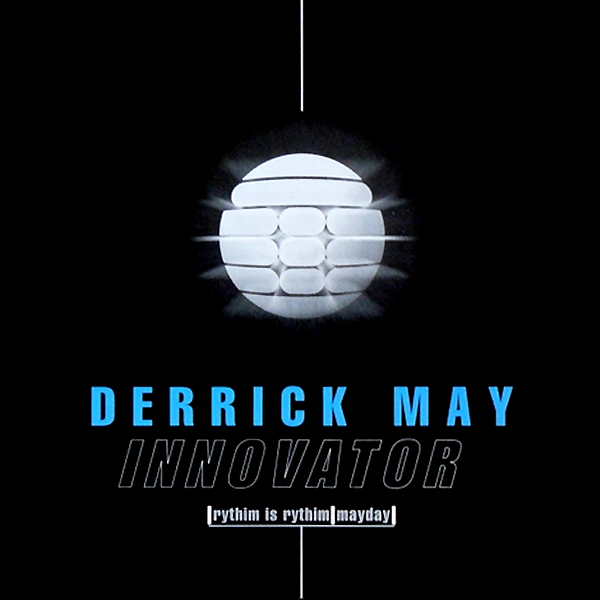 Is it wrong that this all makes me think of Silentintroduction? Given what follows, perhaps it's not much of a stretch after all. "Comme Cherchant À Comprendre..." begins with these barely perceptible crystalline keys, keys that gradually start to "shine" like rays of light, stretching out into a plaintive string section for the blink-and-you-miss-it instrumental. The whole thing sounds just like one of Derrick May beatless excursions on Innovator! Gradually, the synths give way to a trudging percussion march (shades of "Birthright" by Percussitron!) backing Ghédalia's lonely croon.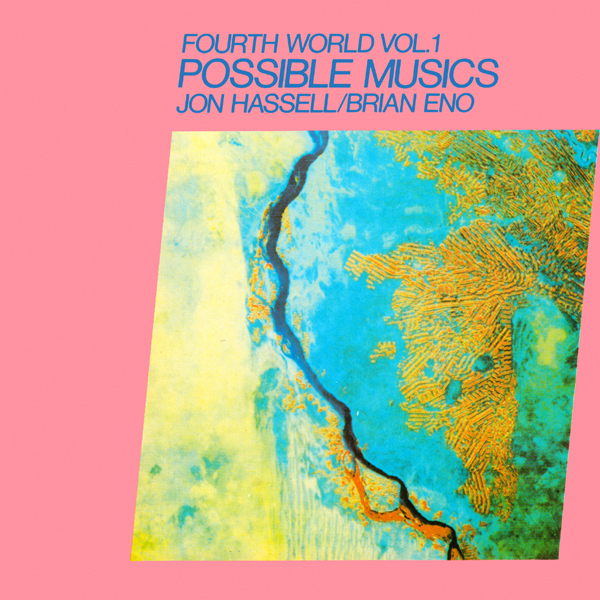 Of course, there's still a strong presence of that Fourth World flavor, as in the tumbling West African percussion frenzy "Yama Yama", "Un Ivrogne Sur Le Mont Blanc" and the closing "Voulez-Vous?" oblique evocation of the deserts of Algeria. This roots-n-future collision of ethnographic forgery and offworld futurism merge into a singular, homespun vision of the avant garde that sounds bang up to date, offering both a culmination of the previous trilogy's unfolding vision even as it provided an undeniable glimpse of where he'd go next.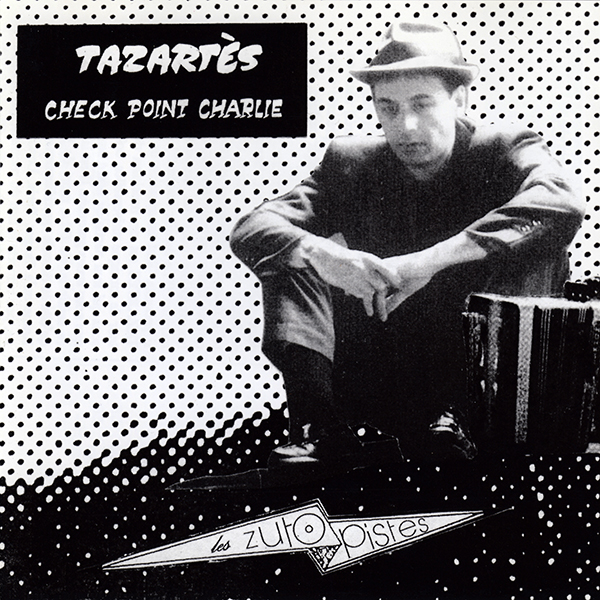 The reissue pictured here because it's what I have, but also because it brilliantly captures the mood of the sounds enclosed within. Containing four tracks total (two per side), this takes the textural density of the previous record and branches it into myriad permutations ebbing and flowing across the course of the sprawling slipstream. If Tazartes was the development of the discrete song-form islands of Diasporas, then Check Point Charlie is as much it's free-flowing cousin as Transports was to the debut.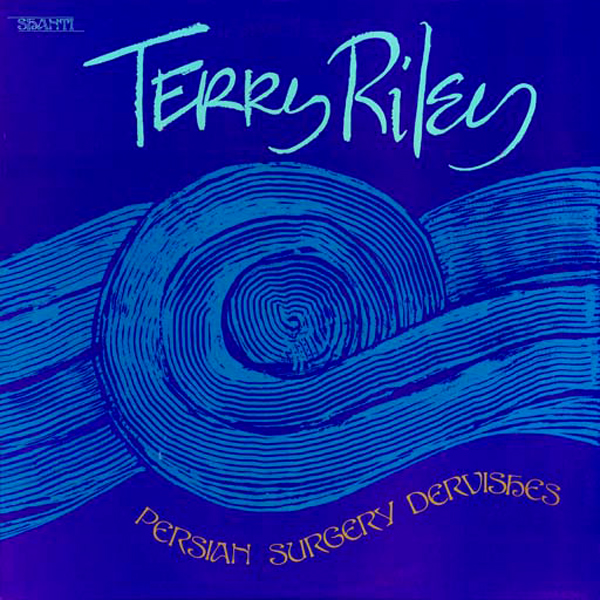 "Traces De Coups" encompasses the entirety of the first side, opening with a sort of synth organ fanfare that gradually turns to fake brass, conjuring up visions of some Medieval village springing to life within a computer. Then, the sustained notes suddenly crumble into fragments, jostling with a subtle rhythm as chants unfurl throughout rather poetically, before the pace begins to slow into an almost Terry Riley circa Persian Surgery Dervishes minimalist ambience. True to form, synths play a greater part than ever on Check Point Charlie, with very few passages unadorned by some form of electronic sound.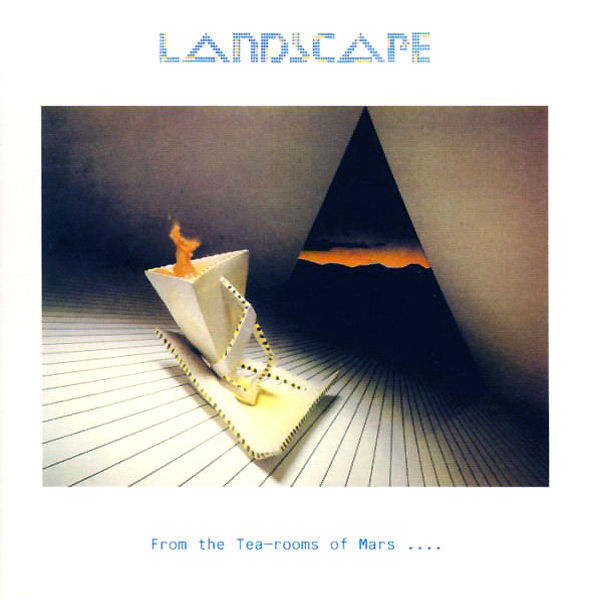 One such moment is a sampled bit of speech that follows abruptly from an extended chant/rhythm movement (which had already come crashing in on a bucolic synth passage), but then a tensile keyboard refrain seems to sound in response. Sure enough, it turns into a lively passage in its own right — bringing to mind the strange second side of Landscape's From The Tea-Rooms Of Mars... To The Hell-Holes Of Uranus — that backs some choice frenetic wailing in the foreground. Spoken word vocals play a greater part than ever before, as on the flipside's "Charlie's Retire", which open with Ghédalia's baleful whispers — rasping and guttural in equal measure — over Doppler synth sequences.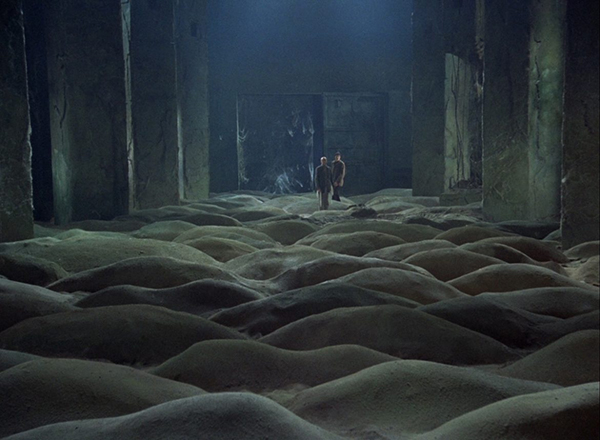 Gradually, a tangle of English spoken word takes center stage — a woman's narration, a man's hypothetical questions, a series of goodbyes — over a stumbling bass figure, before dissolving in a field of synth pads (bringing to mind the dune-covered empty room from Tarkovsky's Stalker), as the voices seem to respond in conversation to one another in a patchwork logic all their own. Finally, a bell begins to toll, and pitched synths rise from the ashes, an extended rhapsody in the vein of "Comme Cherchant À Comprendre..." and Derrick May's ""Rest"", before fading back into the tolling bell for a harpsichord refrain both plastic and baroque in one final collision of future and past.
---
As if in acknowledgment that Check Point Charlie provided the perfect culmination of everything he'd been up to throughout the 1980s, it wouldn't be until 1997 that Ghédalia Tazartés would release his next LP (and then a decade after than until the follow up). It wasn't until 2007 that he returned to his peak-era pace — which he maintained right up to this year — almost as if the world were finally ready for his singular excursions. In the wake of later developments like The Future Sound Of London, Boards Of Canada and the Ghost Box imprint, his music seems more at home in the world with every passing year.
In fact, in an era where people's appetite for the podcast appears insatiable, I often wonder how much his records would appeal to people on that level, almost like the old time radio dramas of the pre-television era. After all, this is headphone science fiction, inviting you into its strange interior world with a logic all its own. Taking shapes and forms that came before and fashioning them into something else entirely, Ghédalia Tazartés constructed a sort of makeshift framework for the future, a raw charcoal blueprint for a potential 21st century music... a whole array of strange possibilities that the future may or may not hold.