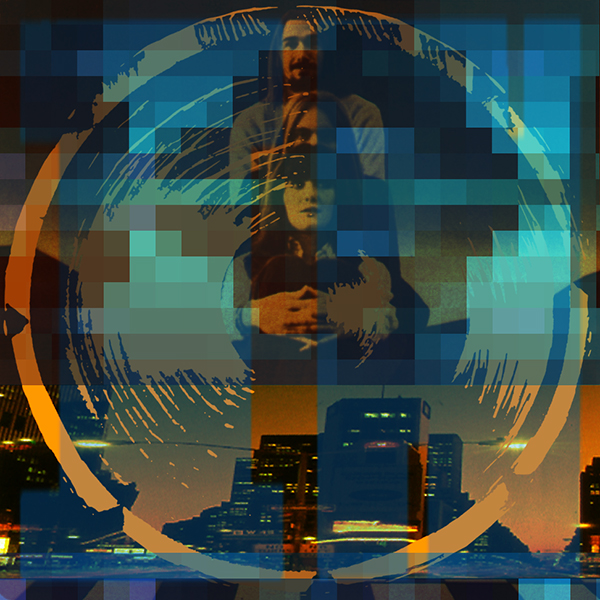 And now we're "Down In It", down there where the magic happens, the place where the dreamers dream, machines slipping in and out of sync and firing on all cylinders. Gearing up for the final approach, marking time on the roadmap to the future; push the button and the engines start to hum. From the kosmische corridors of Cluster to Sun Ra up on the rings of Saturn, the pulse transmission throbs in time to the heartbeat of the universe.
Rhythms coalesce into the 4/4 matrix of the mind, electro patterns rough cut on the Alien Radio frequency ranging far and wide, bounced back across the celestial dome, techno moves and tronnik grooves sliding back and forth across Mission Gorge at night. 6873 and the northeast vista, gazing out across the South Fortuna pass out east into the shoulders of the Alpine range and beyond into the Anza Borrego.
Past Lessons: Future Theories become Future Lessons and Theories Of The Past, child becomes father of the man, reconstructed in the 21st on an abstract plane — a conduit between timelines — Future 2 Future (and Past 2 Past). Down in the delta, way back when, fast-forward the future and back again; gaze up at ice castles in the sky...