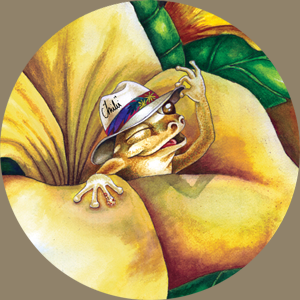 Hello, I'm Coqui Robles, the Parallax Heights' resident scribe. Parallax Moves is a little space where I get to let loose, discussing music and related capers. The focus is on that sweet spot where the crazy rhythms of the dancefloor slip out past the city streets and through the doors of your mind's eye.
This is about context and perception, those keys to understanding sonics in effect, soaking up the atmosphere — the colors — and hearing it all through that mental lens. At Moves, the focus is on music made by man and machine — or some combination thereof — across the globe or in your own backyard. One can feel the sound waves creep through the very earth and stone in a meeting of the minds.
I spend some time with my feet on the pavement and others with my head in the clouds. Moves is a rumination on space — both outer and inner — and time, the way they both intersect with sound and define it (and are defined by sound). I live for bass and synths and texture, plant life swaying in the breeze, the cool of the night air bathed in moonlight and neon's lonely glow.
San Diego is the place where I dwell. I'm just a brother from the Heights doing my thing — still pushing along — trying to stay sharp and trying to stay strong. Music is my passion, these streets are my home and life remains my song.