Earlier this year, my sister-in-law posed the question as to whether the album was still relevant. A timely question, to be sure. Folk have been declaring the death of the album for years now, but in truth it has always supported less volume than the 7" single (for instance). The 7" single was traditionally the great equalizer, the point of entry - and proving ground - for breaking artists. This was the format in which The Standells could hope to go toe to toe with The Rolling Stones in the charts. It remained the prime habitat for many scenes (reggae and punk, for example) long after the album rose to prominence.
Similarly, the 12" single was but an elaboration on the format, its extended running time ideal for the demands of the dancefloor. But the album... the album was something different altogether. In most genres only the auteurs get around to making them, and even some of the greatest artists never did (either by choice or due to circumstance). However, there's no getting around the fact that its been a fixture of the music industry for well over sixty years. So perhaps it would be valuable to go back to the root of the format for a moment.
The long-playing album initially took hold in the 1950s, when it finally supplanted the 70rpm shellac discs that had been the industry standard since the 1920s. The format was a clear winner in that it was both far sturdier than the often brittle shellac discs and could store far more music (22 minutes per side, as opposed to the five minute limit of the original 70rpm discs).1 This made the format ideal for compilations, often pulling together a brace of singles or other previously released materials into one succinct package. In fact, some of the earliest LPs were enhanced/extended versions of 10" records like Chet Baker Sings, Billie Holiday's Solitude2 and Thelonious Monk's Genius Of Modern Music.
Rather quickly, certain artists gravitated to the format. Frank Sinatra famously took to the form, crafting themed records like Songs For Swingin' Lovers and In The Wee Small Hours. The album was also a crucial showcase format for early rock and blues - artists like Elvis Presley, Ray Charles and Howlin' Wolf - often rolling some contemporary singles and a handful of new tracks into a discrete work. Yet if there was one scene that really embraced the format from the word go, it was jazz. The album rather quickly became the base unit of the genre, even beating rock 'n roll to the punch in the process.
Indeed any thoughtful round up of great albums from the 1950's would be littered with jazz: from John Coltrane's Blue Train to Thelonious Monk's Brilliant Corners and Sonny Rollins' Saxophone Colossus, there's a veritable treasure trove of delights nestled within the decade. Duke Ellington famously dove headfirst into the format with longform works like Such Sweet Thunder and Black, Brown And Beige, with often sterling results.
Now the sixties are when the album really began to gain steam as a cultural force, with the twin innovations of hard bop and free jazz making their home on the format. Blue Note alone moved a serious number of units in the first half of the decade. Then, coming from rock 'n roll, artists like The Beatles and Bob Dylan worked out further possibilities of the form, with Sgt. Pepper's Lonely Hearts Club Band arguably giving birth to the concept album, and Blonde On Blonde inaugurating the era of the gatefold double-album. The floodgates opened when artists like Jimi Hendrix, The Doors and Jefferson Airplane all turned out deeply conceptual albums within the span of a single year, and as the decade came to a close Led Zeppelin and Pink Floyd - artists that would come to define the album-as-artistic-statement in the popular imagination throughout the seventies - made their initial splash.
Soul music - despite its erstwhile status as a singles genre - began generating great albums as early as Booker T. & The M.G.'s Green Onions through Otis Redding and Aretha Franklin's sterling run, along scores of great Motown records (even before Marvin and Stevie rewrote the rulebook3).
If there's one decade where the album peaked then it was the seventies. This the era of progressive rock - progressive everything, truth be told - with genres as disparate as rock, funk, reggae and even bluegrass stretching out into longform works (sometimes even filling a song to a side). Krautrock too, despite a brace of great singles, was thoroughly in thrall to the form. Indeed most rock - bar glam, and even that had it's slew of classic LPs from the likes of T. Rex to The Sweet - was centered on the form (contrasted with the amount of Nuggets bands that might have only had one or two singles to their name when all was said and done). David Bowie is an excellent example of this phenomenon in action, cutting a string of classic albums spanning the entirety of the decade - even the ones deemed disappointments at the time have long since been reappraised - while still managing to service the jukeboxes with red hot singles like Golden Years and Suffragette City.
It was around this time that the double-album became commonplace, while the live album blossomed into a key pillar of the album market (the two overlapping as often as not). Soul got increasingly conceptual as well, signposted by Curtis Mayfield's unparalleled winning streak to James Brown's extended cold sweat workouts, reaching its culmination with the ongoingParliament/Funkadelic saga. Even reggae - that stalwart of the 7" single - was knee deep in elpees as the decade wound down, informing the ascendant post punk in the process (with PIL's Metal Box playing with the format itself). It's at this moment, coinciding with the rise of disco, that the 12" single begins to be felt as a presence.
As a result of the restored primacy of the dancefloor, or perhaps the proverbial pendulum swinging back from the conceptual overload of the 1970s, the eighties in many ways seemed to place the focus squarely on the single. Think New Order's Blue Monday, for instance, an event release comparable to the marquee albums of the previous decade. Still, there was a healthy crop of great LPs peppered through the 1980s, with The Clash even cutting their Sandinista! triple-LP at the dawn of the decade. Shortly thereafter came the early stone tables of alternative, classics along the lines of Hüsker Dü's Zen Arcade and the Minutemen's Double Nickels On The Dime mapping out the form (both of them doubles, in fact).
Prince traversed the decade much like Bowie had the decade prior with a near-spotless sequence of classic albums (even if, like Bowie, he still had a penchant for the single form). In truth a lot of singles genres still managed to toss up a smattering of killer albums. I'm thinking of Mtume's Juicy Fruit and Alexander O'Neal's self-titled debut (on the electrofunk and modern soul tip, respectively), not to mention Scientist's storied dub reggae slates and choice dancehall long-players from the likes of Tiger, Tenor Saw and Yellowman.
And of course hip hop began developing into an album form as the decade progressed - even if it remained largely singles-based: only the big boys got to do albums - and as it drew to a close, the rap album became a matter of course, a given. See any number of LPs that routinely make greatest-ever album lists: N.W.A.'s Straight Outta Compton, Public Enemy's It Takes A Nation Of Millions To Hold Us Back and BDP's Criminal Minded. Similarily, house music produced its own series of classic albums from producers like Larry Heard and Lil' Louis as the decade drew to a close. You can't knock something like Virgo's self-titled album from 1989.
Aside from dance music - which here in the states the mainstream all but ignored most of the time (to its shame) - the nineties were a big return to the album format, with big ticket releases like Nirvana's Nevermind and Dr. Dre's The Chronic becoming event releases on par with Led Zeppelin IV and Dark Side Of The Moon. Hip hop leapt confidently into its full-tilt album phase, with bizarre longform works by the likes of Redman and The Wu-Tang Clan as gnarled as anything out of the progressive seventies, and focused on conceptuality to boot. Even in dance music and electronica, surely the textbook definition of a singles genre, loads of great albums surfaced over the course of the decade, records I wouldn't want to live without. There are practically oceans of great techno LPs from both sides of the Atlantic, from Model 500's Deep Space to Bandulu's Cornerstone. Even steadfast vinyl mystics Basic Channel put out a series of CDs that rounded up their 12" work into an album-like shape.
Similarily, jungle - like reggae, a quintessentially singles-based genre - had a knack for pulling together a great full-length record, with 4 Hero's Parallel Universe and Kemet Crew's Champion Jungle Sound practically serving as twin sides to the same coin. Kevin Pearce's excellent A Cracked Jewel Case really immerses itself in this territory, unearthing forgotten CD releases from various artists scattered throughout the dance continuum. In truth, many of my own personal favorites populate the pages of that book, as up until late in the decade I was largely reliant on albums to get the fix I was after. It took awhile before I could afford turntables, so I was consuming nearly all of this music in the form of CDs (I'd scoop up nearly everything I could on Submerge and Studio !K7), and I'd go to bat for a great many of them. I actually have a half-finished breakout on that very subject - 20 great dance CDs - kicking around somewhere.
At the turn of the century, there were almost too many great albums to keep tracks of: Radiohead's Kid A, Oukast's Stankonia, Daft Punk's Discovery and Isolée's Rest, spring to mind immediately, while bands like Franz Ferdinand and The Strokes turned out classicist LPs in a new wave style. It was largely business as usual, the seventies' shadow that hung over the nineties gave way to the eighties and all the attendant reference points.
The party continued largely uninterrupted through 2006 (the year of Ghostface's Fishscale, J Dilla's Donuts and Avatar by Comets On Fire), but as the decade wore on you could slowly feel the care slipping from the form, with albums seeming to grow less consistent by the year. Records like Erykah Badu's New Amerykah: Part One (4th World War) and The Good, The Bad & The Queen's debut came correct but suddenly they felt like disconnected islands rather than part of any greater scene or grouping... and the water separating them was cold indeed! The trend became more glaring as the decade wore on, and indeed continues right up to the present day.
Which brings us back to the question at hand: is the album format still relevant? I'd say yes indeed, and without a moment's hesitation. Records like Kelela's awesome Cut 4 Me) and Kendrick Lamar's To Pimp A Butterfly stand out as recent examples of unmissable album experiences. As much as people talk about just singling out tracks and making playlists (not that there's anything wrong with that), I think there will always be call for the sustained experience of a full-length album. There's just too much that can be done with the format that can't be found anywhere else. Burial hardly would have made sense as a singles artist (even if I'm sure there's plenty who singled out Raver and left it at that).
So I think there's still life in this little format from the fifties after all, and I wouldn't doubt that it still has a few surprises hidden up its sleeve. With even the reigning chart royalty - figures like Beyoncé, Kanye and Taylor Swift - clearly putting a lot of work into crafting coherent album-length statements, it remains a crucial part of the pop music experience. So go ahead and spin that record from start to finish if you please, because the album is here to stay.
---
1
. The
45rpm 7" record
, which emerged around the same time, offered a compact, convenient format in which concision was key... ideally suited for the single.
2
. Originally released as
Billie Holiday Sings
in 1953.
3
. See, for instance,
Whitfield, Norman
.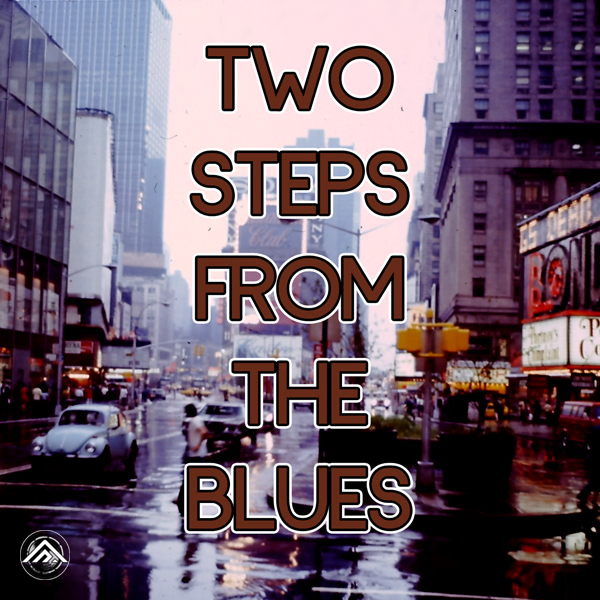 A selection of murky blues and dirty beats mixed by DJ Slye.
I recently came across this riotous, blazing mix by Woebot that he terms this grungey, mutated R'n'B-derived sound. In a weird bit of synchronicity I've been crossing a similar terrain lately. In truth, it's a place where I dwell much of the time.
I've recently been ruminating on this intersection between post punk, trip hop and the blues that's sort of tangentially related to some of the shapes he throws in this mix. This is partially down to working my way through A Cracked Jewel Case - long stretches of which run parallel to my own fascinations and obsessions in sound - but also it's a very definite strand of sound that's pretty central to my own musical make up.
In fact, I've long had a loose selection of tracks rolling around that all occupy a similar space in my mind and thought, Why not throw them all together in a mix and see what happens? The end result is a bit of a low slung, moody affair... but then I wouldn't have it any other way.
---
We start out deep down in the Mississippi Delta, way back in 1931, with Skip James and some of the mightiest blues ever laid down. This is an ancient, desolate sound: loneliness captured on wax. There's this haunting character to James' vocals - his playing too - that really puts you in the room with him.

Fast-forward 64 years and Dirty South enters the popular consciousness. This paranoid crawl through shadowy imagery of black helicopters, looming fences and the security state features state of the art production from Organized Noise, yet there's an unmistakable grit here that ties everything back to the Delta.

Psychedelic soul from the turn of the century. Various players from the contemporary touring lineup of Parliament/Funkadelic get down in the studio with this strange slab of hallucinatory sprawl. In many ways, this is like the midpoint between SA-RA and Moodymann. There was even an excellent deep house remix of this tune on a 12" by French duo Château Flight.

The massive geometric rhythm here has always reminded me of the desolate, wide-open spaces of certain old electric blues records. I think the Maffia certainly do have a bit of the blues in them - filtered through an angular, cyberpunk shaped prism, but there nonetheless - and their early recordings as the Sugar Hill house band bear this out. See also No Wave and Cabaret Voltaire.

Taken from her solo debut after parting ways with Tricky. Quixotic is of a piece with Tricky Kid's earlier records - thoroughly imbued as they were with Martina's indelible presence - and this track in particular makes the strong blues nature of her microphone presence explicit. Ensconced within the grinding rhythms of this gnarled bit of modern blues, she seems as comfortable in the form as a Bessie Smith or Billie Holiday.

Martina's voodoo-steeped soul segues into the New Orleans swamp-blues of Dr. John, from sophomore album Babylon. In his autobiography, Under A Hoodoo Moon, Dr. John states, "We were trying to get into something... with visions of the end of the world — as if Hieronymus Bosch had cut an album."

The first half of Angels With Dirty Faces is among the densest, most atmospheric music in Tricky's oeuvre, rivalling even the Nearly God record and his collaboration with the Gravediggaz on The Hell E.P.. Much of the best trip hop is suffused with the spectre of the blues, and this rolling monster of a track - with that nagging looped guitar figure - is positively drenched in it.

This is likely my favorite blues song bar none, taken from my most treasured blues LP of all time by my absolute favorite bluesman. That endless, tumbling rhythm seems to predict machine music in its precise repetition, while its stark shapes and spooked-out mood prefigure both post punk and trip hop's modus operandi, respectively. As usual, Wolf himself tears through it all like a man possessed.

The geometric rhythms in evidence here throw similar shadows, only now as if seen through a blurred lense. Sweet Bitter Love, taken from Terranova's first album, is of a piece with their earlier Tokyo Tower record. The title track and its b-side Clone seemed to encompass jazz, blues and Krautrock in one stroke while remaining trip hop through and through. Here, the sumptuous blues tone of Cath Coffey's voice inhabits the bleak soundscape with a gravity all her own.

This is the lead single from Gil Scott-Heron's final record, and it hits you in the chest straight out the gate with it's apocalyptic tone and cinematic force. The deep, smooth croon of his seventies records has grown into the rough and ragged voice of a man who's seen one thing too many - this is 21st century blues.

The second Dark Comedy record, from 2005, just might be my favorite thing Kenny Larkin has ever done. This is deep and moody electronic blues from Detroit, a primal swamp of a record with more than a dose a black humor to it... made all the more unsettling in its juxtaposition with dead-serious subject matter on the flipside. In My Home recounts an episode around the time of his Metaphor LP - ten years earlier - when he was shot in his home during an attempted robbery.

The original soul man's second album, and a true masterpiece of piano-laced rhythm & blues. This one's of a piece with the Howlin' Wolf selection above as some of my favorite blues music ever, with Charles here in the process of shaping it into what would soon become soul music. The Raelets' exquisite backing vocals haunt this track, the dense atmosphere of which evokes the same sense of dread one might expect in a killer trip hop cut some 35 years later.

L.A.'s odd man out, this is the second in Waits' trilogy of avant garde eighties records. This tune always stayed with me, its spooked chords unfold over rolling percussion that sounds as if it were played out on hollow bones, the man's raspy croon smack in the middle as he unfurls another one of his dead end backstreet tales. They all went to heaven in a little row boat, that line always gets me. Pure dread.

More spectral blues-bathed soul. A key record in that continuum, and a stone cold classic. This is another one of those tunes, where the atmosphere just swirls around you - encircling your entire field of vision - as Bland's piercing vocal climbs through its murky slow-motion organ runs. Later covered by Gil-Scott Heron in fine style on I'm New Here, the same record that houses Me And The Devil.

Electric blues shot through with that same steely cold sense of mystery you'll find in Who's Been Talkin' and I'll Take Care Of You (indeed much of the downbeat blues music from this era is cloaked in it). Otis Rush is a giant vocal presence, his guitar figures hang there in suspended animation like glyphs on a brick wall. I'm always half expecting this song to show up in some Tarantino film.

Smoldering southern soul from the great Aretha Franklin. The swelling Hammond that shades into her piano's wraithlike progression, paired with backing vocals from The Sweet Inspirations - steeped in that same haunting flavor that the Raelets lent so effortlessly - provide the perfect environment for Franklin's deep soul stylings. This has long been one of my key downbeat soul numbers. Indeed, in my mind this forms a loose tetralogy with Who's Been Talkin', It's All Right and I'll Take Care Of You, songs whose spectral ambience inform whole swathes of my taste in music.

Supercharged rock-hard blues from Master Hendrix. From that first sustained note, bending into the heavy silence, this just builds and builds like a great flaming galleon adrift in slow motion across the night sky. Steve Winwood does serious damage here with his smoldering Hammond runs (glowing like embers in the darkness) as Hendrix's blazing guitar figures arc across the soundscape. The night I was born I swear the moon turned a fire red. Very likely indeed.

Back in the early days of Napster, a good friend of mine offered to download a couple tunes for me (I didn't yet have access to that sort of thing at the time). My two requests were Tainted Love and anything by Jelly Roll Morton. This is the tune that he turned up, and it stuck with me for years until I eventually tracked it down on volume four of this Library Of Congress set. To this day, it still knocks me out like it did the first time I heard it. That whimsical melody and Morton's rich croon - it's just perfection.
---