With Deep Space, his debut album, Juan Atkins lays the blueprint for the chrome-plated sounds of machine soul: the art form of the 21st century.
Material's Intonarumori is a sprawling double-album sourced in the seedy underbelly of hip hop. And it's as ugly and twisted as you could hope for.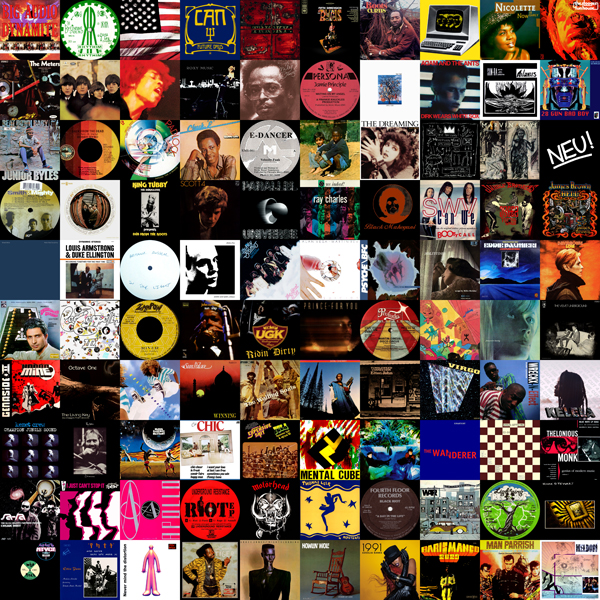 This list represents my absolute favorite 100 records of all-time.