Earlier this year, my sister-in-law posed the question as to whether the album was still relevant. A timely question, to be sure. Folk have been declaring the death of the album for years now, but in truth it has always supported less volume than the 7" single (for instance). The 7" single was traditionally the great equalizer, the point of entry - and proving ground - for breaking artists. This was the format in which The Standells could hope to go toe to toe with The Rolling Stones in the charts. It remained the prime habitat for many scenes (reggae and punk, for example) long after the album rose to prominence.
Similarly, the 12" single was but an elaboration on the format, its extended running time ideal for the demands of the dancefloor. But the album... the album was something different altogether. In most genres only the auteurs get around to making them, and even some of the greatest artists never did (either by choice or due to circumstance). However, there's no getting around the fact that its been a fixture of the music industry for well over sixty years. So perhaps it would be valuable to go back to the root of the format for a moment.
The long-playing album initially took hold in the 1950s, when it finally supplanted the 70rpm shellac discs that had been the industry standard since the 1920s. The format was a clear winner in that it was both far sturdier than the often brittle shellac discs and could store far more music (22 minutes per side, as opposed to the five minute limit of the original 70rpm discs).1 This made the format ideal for compilations, often pulling together a brace of singles or other previously released materials into one succinct package. In fact, some of the earliest LPs were enhanced/extended versions of 10" records like Chet Baker Sings, Billie Holiday's Solitude2 and Thelonious Monk's Genius Of Modern Music.
Rather quickly, certain artists gravitated to the format. Frank Sinatra famously took to the form, crafting themed records like Songs For Swingin' Lovers and In The Wee Small Hours. The album was also a crucial showcase format for early rock and blues - artists like Elvis Presley, Ray Charles and Howlin' Wolf - often rolling some contemporary singles and a handful of new tracks into a discrete work. Yet if there was one scene that really embraced the format from the word go, it was jazz. The album rather quickly became the base unit of the genre, even beating rock 'n roll to the punch in the process.
Indeed any thoughtful round up of great albums from the 1950's would be littered with jazz: from John Coltrane's Blue Train to Thelonious Monk's Brilliant Corners and Sonny Rollins' Saxophone Colossus, there's a veritable treasure trove of delights nestled within the decade. Duke Ellington famously dove headfirst into the format with longform works like Such Sweet Thunder and Black, Brown And Beige, with often sterling results.
Now the sixties are when the album really began to gain steam as a cultural force, with the twin innovations of hard bop and free jazz making their home on the format. Blue Note alone moved a serious number of units in the first half of the decade. Then, coming from rock 'n roll, artists like The Beatles and Bob Dylan worked out further possibilities of the form, with Sgt. Pepper's Lonely Hearts Club Band arguably giving birth to the concept album, and Blonde On Blonde inaugurating the era of the gatefold double-album. The floodgates opened when artists like Jimi Hendrix, The Doors and Jefferson Airplane all turned out deeply conceptual albums within the span of a single year, and as the decade came to a close Led Zeppelin and Pink Floyd - artists that would come to define the album-as-artistic-statement in the popular imagination throughout the seventies - made their initial splash.
Soul music - despite its erstwhile status as a singles genre - began generating great albums as early as Booker T. & The M.G.'s Green Onions through Otis Redding and Aretha Franklin's sterling run, along scores of great Motown records (even before Marvin and Stevie rewrote the rulebook3).
If there's one decade where the album peaked then it was the seventies. This the era of progressive rock - progressive everything, truth be told - with genres as disparate as rock, funk, reggae and even bluegrass stretching out into longform works (sometimes even filling a song to a side). Krautrock too, despite a brace of great singles, was thoroughly in thrall to the form. Indeed most rock - bar glam, and even that had it's slew of classic LPs from the likes of T. Rex to The Sweet - was centered on the form (contrasted with the amount of Nuggets bands that might have only had one or two singles to their name when all was said and done). David Bowie is an excellent example of this phenomenon in action, cutting a string of classic albums spanning the entirety of the decade - even the ones deemed disappointments at the time have long since been reappraised - while still managing to service the jukeboxes with red hot singles like Golden Years and Suffragette City.
It was around this time that the double-album became commonplace, while the live album blossomed into a key pillar of the album market (the two overlapping as often as not). Soul got increasingly conceptual as well, signposted by Curtis Mayfield's unparalleled winning streak to James Brown's extended cold sweat workouts, reaching its culmination with the ongoingParliament/Funkadelic saga. Even reggae - that stalwart of the 7" single - was knee deep in elpees as the decade wound down, informing the ascendant post punk in the process (with PIL's Metal Box playing with the format itself). It's at this moment, coinciding with the rise of disco, that the 12" single begins to be felt as a presence.
As a result of the restored primacy of the dancefloor, or perhaps the proverbial pendulum swinging back from the conceptual overload of the 1970s, the eighties in many ways seemed to place the focus squarely on the single. Think New Order's Blue Monday, for instance, an event release comparable to the marquee albums of the previous decade. Still, there was a healthy crop of great LPs peppered through the 1980s, with The Clash even cutting their Sandinista! triple-LP at the dawn of the decade. Shortly thereafter came the early stone tables of alternative, classics along the lines of Hüsker Dü's Zen Arcade and the Minutemen's Double Nickels On The Dime mapping out the form (both of them doubles, in fact).
Prince traversed the decade much like Bowie had the decade prior with a near-spotless sequence of classic albums (even if, like Bowie, he still had a penchant for the single form). In truth a lot of singles genres still managed to toss up a smattering of killer albums. I'm thinking of Mtume's Juicy Fruit and Alexander O'Neal's self-titled debut (on the electrofunk and modern soul tip, respectively), not to mention Scientist's storied dub reggae slates and choice dancehall long-players from the likes of Tiger, Tenor Saw and Yellowman.
And of course hip hop began developing into an album form as the decade progressed - even if it remained largely singles-based: only the big boys got to do albums - and as it drew to a close, the rap album became a matter of course, a given. See any number of LPs that routinely make greatest-ever album lists: N.W.A.'s Straight Outta Compton, Public Enemy's It Takes A Nation Of Millions To Hold Us Back and BDP's Criminal Minded. Similarily, house music produced its own series of classic albums from producers like Larry Heard and Lil' Louis as the decade drew to a close. You can't knock something like Virgo's self-titled album from 1989.
Aside from dance music - which here in the states the mainstream all but ignored most of the time (to its shame) - the nineties were a big return to the album format, with big ticket releases like Nirvana's Nevermind and Dr. Dre's The Chronic becoming event releases on par with Led Zeppelin IV and Dark Side Of The Moon. Hip hop leapt confidently into its full-tilt album phase, with bizarre longform works by the likes of Redman and The Wu-Tang Clan as gnarled as anything out of the progressive seventies, and focused on conceptuality to boot. Even in dance music and electronica, surely the textbook definition of a singles genre, loads of great albums surfaced over the course of the decade, records I wouldn't want to live without. There are practically oceans of great techno LPs from both sides of the Atlantic, from Model 500's Deep Space to Bandulu's Cornerstone. Even steadfast vinyl mystics Basic Channel put out a series of CDs that rounded up their 12" work into an album-like shape.
Similarily, jungle - like reggae, a quintessentially singles-based genre - had a knack for pulling together a great full-length record, with 4 Hero's Parallel Universe and Kemet Crew's Champion Jungle Sound practically serving as twin sides to the same coin. Kevin Pearce's excellent A Cracked Jewel Case really immerses itself in this territory, unearthing forgotten CD releases from various artists scattered throughout the dance continuum. In truth, many of my own personal favorites populate the pages of that book, as up until late in the decade I was largely reliant on albums to get the fix I was after. It took awhile before I could afford turntables, so I was consuming nearly all of this music in the form of CDs (I'd scoop up nearly everything I could on Submerge and Studio !K7), and I'd go to bat for a great many of them. I actually have a half-finished breakout on that very subject - 20 great dance CDs - kicking around somewhere.
At the turn of the century, there were almost too many great albums to keep tracks of: Radiohead's Kid A, Oukast's Stankonia, Daft Punk's Discovery and Isolée's Rest, spring to mind immediately, while bands like Franz Ferdinand and The Strokes turned out classicist LPs in a new wave style. It was largely business as usual, the seventies' shadow that hung over the nineties gave way to the eighties and all the attendant reference points.
The party continued largely uninterrupted through 2006 (the year of Ghostface's Fishscale, J Dilla's Donuts and Avatar by Comets On Fire), but as the decade wore on you could slowly feel the care slipping from the form, with albums seeming to grow less consistent by the year. Records like Erykah Badu's New Amerykah: Part One (4th World War) and The Good, The Bad & The Queen's debut came correct but suddenly they felt like disconnected islands rather than part of any greater scene or grouping... and the water separating them was cold indeed! The trend became more glaring as the decade wore on, and indeed continues right up to the present day.
Which brings us back to the question at hand: is the album format still relevant? I'd say yes indeed, and without a moment's hesitation. Records like Kelela's awesome Cut 4 Me) and Kendrick Lamar's To Pimp A Butterfly stand out as recent examples of unmissable album experiences. As much as people talk about just singling out tracks and making playlists (not that there's anything wrong with that), I think there will always be call for the sustained experience of a full-length album. There's just too much that can be done with the format that can't be found anywhere else. Burial hardly would have made sense as a singles artist (even if I'm sure there's plenty who singled out Raver and left it at that).
So I think there's still life in this little format from the fifties after all, and I wouldn't doubt that it still has a few surprises hidden up its sleeve. With even the reigning chart royalty - figures like Beyoncé, Kanye and Taylor Swift - clearly putting a lot of work into crafting coherent album-length statements, it remains a crucial part of the pop music experience. So go ahead and spin that record from start to finish if you please, because the album is here to stay.
---
1
. The
45rpm 7" record
, which emerged around the same time, offered a compact, convenient format in which concision was key... ideally suited for the single.
2
. Originally released as
Billie Holiday Sings
in 1953.
3
. See, for instance,
Whitfield, Norman
.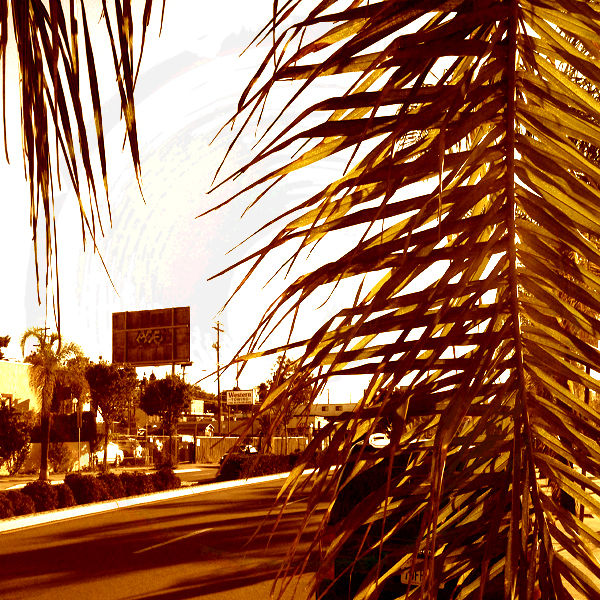 Picking up where we last left off, it was January of 2006. I found myself back in the Heights - living with my brother in a spot off El Cajon Blvd. - after a year spent living between Hillcrest and Balboa Park. The neighborhood was my kind of place, with a varied working class population crammed into a timeworn infrastructure that pre-dates the second world war. There was a public library a few blocks away and an excellent bar down the street called Shamrock's that played a selection of vintage rock (of the San Francisco variety) or block rocking hip hop and r&b, depending on the night.1 As Lamont Dozier might say, I was going back to my roots.
A couple of synchronous events had occurred just before the move that colored the next year or so. For one, I discovered Woebot's blog by way of his epochal list of The 100 Greatest Records Ever (via a timely link from Blissblog), which - more than any list I've ever found - seemed to align with my own musical priorities.2 It was uncanny! In truth, I'd only heard about half the records in the list, many of which were among my own favorites, and I'd heard of maybe another 30%; the rest represented a new frontier. It was clear that most of them would be right up my alley, and it was time to get hunting.
There were loads of cool revelations, like how often our favorite records by key artists overlapped: Kraftwerk's Computer World, Herbie Hancock's Sextant, The Velvet Underground's self-titled record, Neu! '75, Rhythim Is Rhythim's The Beginning and Captain Beefheart's Safe As Milk.3 His list also tuned me into the music of Scott Walker, Virgo, Edu Lobo, Brigitte Fontaine and Allen Toussaint, sounds that would come to mean the world to me. This isn't even taking into account the writing itself, which always came off witty and warm, coloring even his most esoteric excursions into the avant garde with a down-to-earth flavor. Without a doubt, discovering Woebot's scurrilous activities in sound remains one of the key moments in my musical life.
The other event that went down toward the end of my time at the 1808 was the near-simultaneous appearance of SA-RA and Hot Chip on the pop music landscape: two crews that were so very tailored to my tastes that it was almost comical. There's a piece I've been working up centered around their appearance (in light of the recent Hot Chip show), but for now suffice it to say came along at just the right time for where I was at in 2005.
Moodymann's recent Black Mahogani LP was fast overtaking Silentintroduction as my favorite record of his, and I'd been diving deeper into disco and garage than I'd ever been able to before. The output of labels like West End and Easy Street were in constant rotation, along with some other things that I'd been turned onto by one Kenny Dixon Jr.4 There were loads of greet electro-boogie records to be found for pennies (an ongoing obsession), things like Ray Parker Jr.'s Woman Out Of Control and One Way's Who's Foolin' Who.5 SA-RA dropping at this point only served to bring my various obsessions into focus.
Shamrock's had tuned me into a whole bunch of hip hop and r&b around this time, along with a number or choice rock selections. This the era when Comets On Fire dropped their masterstroke, Avatar, sending me into the past digging up a bunch of storied Head Heritage material like Pentagram, the first three Blue Öyster Cult LPs and early Grand Funk Railroad.6 Augmenting old favorites like the Groundhogs, MC5 and Blue Cheer (not to mention Black Sabbath, Led Zeppelin and Van Halen, of which my brother was a huge fan), it provided the soundtrack to that summer.
Barney Hoskyns' Hotel California had just come out around this time, illuminating the context around the Laurel Canyon scene in L.A. (something I was a bit thin on). Nearly everything I already knew I'd found out by simply following the various lines of flight from The Byrds' orbit. Things like Gene Clark's solo records, The Flying Burrito Bros and Crosby, Stills & Nash. Which then connects to Buffalo Springfield and Neil Young/Crazy Horse, not to mention of the early solo albums by David Crosby, Stephen Stills and Graham Nash. That's how it works, this music thing, you go from node to node. Hotel California fleshed it all out, and provided the impetus to dig a little deeper.
All of which sets the stage for the second era of Radio AG, a period stretching from the dawn of 2006 to the close of 2007. I finally had a proper setup for my decks again (I'd had them laid out on the floor at the 1808). The mixes from 2006 were all coming to terms with the above tributaries, threading them into a matrix of groove-based music and taking the intended audience just a little deeper into the realm. There's that one mix where I played out the entirety of Halleluwah because it seemed like the right thing to do. The lions share of the year's mixes were from the summertime, and it shows. Lot's of high desert action, dry and dusty.
2007 was really the sea change. The winter mix was the first where I was really able to run wild with a consistent atmosphere, opening with Asmus Tietchens and closing with When The Levee Breaks. Everything had an glacial cast to it, from an unreleased Kelis tune to late-period Gentle Giant and early Simple Minds (a perennial favorite), it came on like an icy gust of wind. The next few mixes got deeper and deeper into beats, which is something I'd always meant to do. Drexciya, Scan 7 and Theo Parrish. The table was finally set.
At the end of the year, G.B. loaned me a stack of records with the stated mission to make a mix out of them. The result was Episode 012. It was a great experience, working with a bunch of records I'd never heard before (I was only familiar with something like five of them), and on the whole pleasantly disorienting (like one imagines deep sea diving to be). Especially eye-opening were the Sneakmove Minicomps and the records on Bully, which were great breakbeat-driven slabs of noise seemingly built atop live drums.7
The uniting thread throughout was a sort of post-rock, post-everything even, selection of sounds. There were beats that seemed to blur the lines between IDM and abstract hip hop, like the remix of Boom Bip by Boards Of Canada. There was James Figurine's cover of Other 99 (an old Big Audio Dynamite song that became the name of my original blog back in 2003) along with a G.B. original. It was a fascinating realm to spend some time in, resulting in the second true winter mix. Coming at the close of 2007, it's also the perfect way to close out the second chapter of the Radio AG saga.
And then, a long break...
---